In Brandboom, Product images are uploaded and managed with the Media Bin. The steps below will show you how to add images to a product manually. To learn more about uploading and deleting images on Brandboom, see this article. If you wish to upload and associate large batches, we recommend using the Auto-Match function.
Add an Image to a Product
1) Click an image from the Media Bin and it will automatically be added to the product being edited.
2) Repeat to add more images. There is no limit to how many images you can add to a product.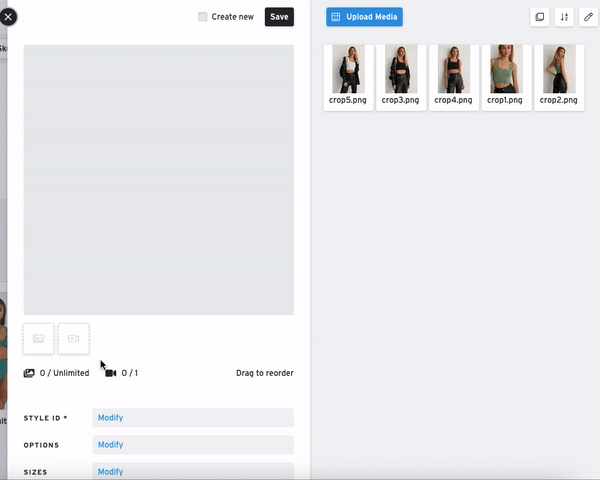 Add a Copy of an Image
Click the "Add a Copy" icon in the toolbar to activate this setting before clicking on your images. Instead of the image being taken out of the Media Bin, a copy will be added.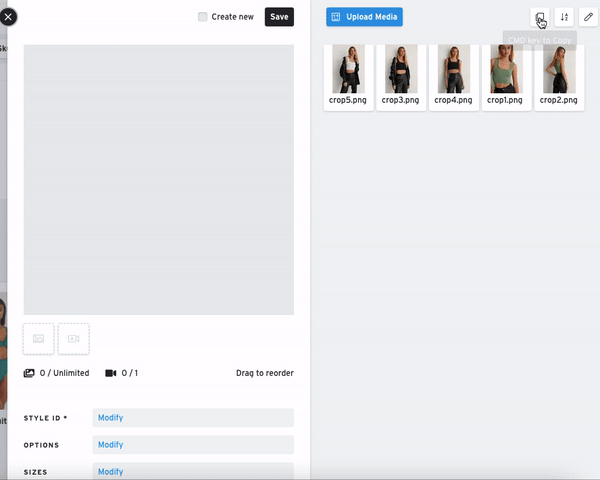 Remove an Image from a Product
Hover over the thumbnail and click the " X " to send it back to the Media Bin.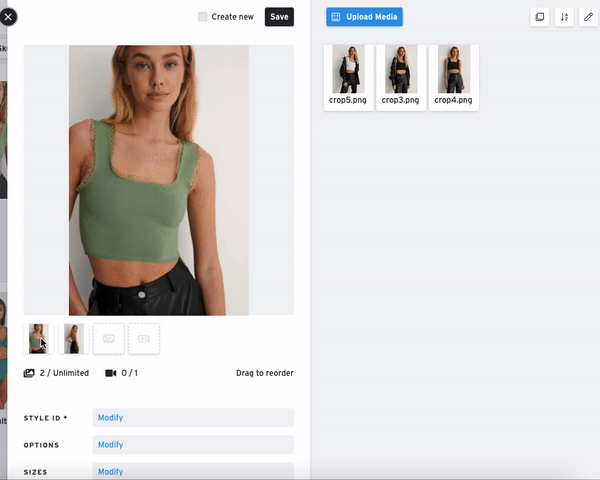 Change the Order of the Images in your Product
Drag and drop the thumbnails into the order you want them to be displayed.