Add Products to a Presentation
Exit Presentation Editor
If you are inside a presentation and want to add products from the Products page, click Exit to leave the Presentation Editor.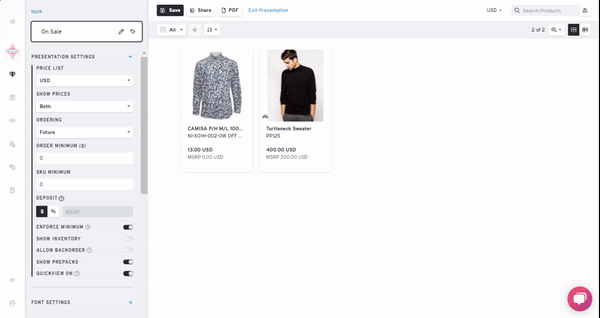 Select Products
Once on the Products page, click to highlight and select products.
Add Products to Presentation
Method 1: Click "+" button
Click on the "Add To" button next to the desired Presentation to add the selected Products into that Presentation.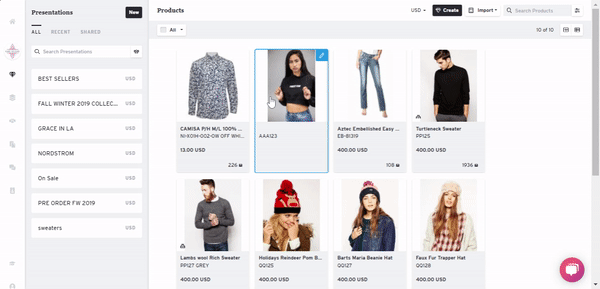 Method 2: Drag and Drop
You can also drag and drop the Product tiles over the name of the Presentation to add them in. The destination Presentation will highlight and you will see a confirmation message when the Products are added.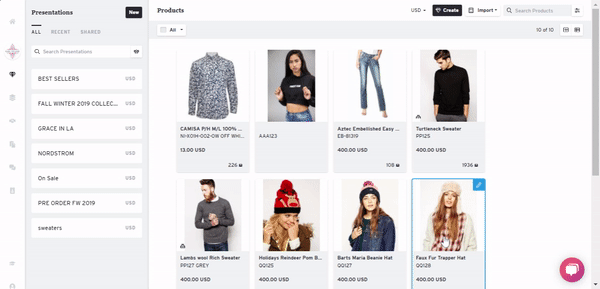 Click the Presentation name to open the presentation and your products should now be added!