The Brandboom iPad App is designed as an Order-focused tool, which allows Sellers to collect Orders on the go and is optimized for working offline.
Features and Benefits
Simplified interface for in-person presentations and order-taking
Allows offline presentation viewing and order writing (requires a download to a device)
Utilizes touch functions to speed up ordering flow (pinch/pull to zoom on images, swipe between panels, drag and drop products into Orders, scrub to highlight QTY cells)
Retrieve updated Presentation and Order data when connected
Online vs. Offline
Online
Most of the basic Order writing and editing functions are available (Send an Order, Place Order, Revise Order, Update Status)
Order information continually syncs with the server and is available to view on Web
Retrieve and refresh Presentations, Orders, Customers, and Showrooms to get the latest information from the server
Save new Customers to Customer List
Search entire Showroom for unlisted Products to add to Order
Offline
Presentation viewing and Ordering is still possible, however:
Only essential Order writing and editing functions are available (Add/remove information, Auto-save of Order edits)
All Order information will be saved to the device but not synced with the server. Must wait for a connection to send information through.
Only Presentation and Order data that was previously downloaded and saved to the device while online will be visible
Please note - to provide the best possible performance and service for Brandboom's iPad App, we support devices using iOS/iPad OS 13 and above only.
Basic Workflow
Load Account Data into App
When you first log in to the app, you will be able to pull up Account data (Presentations, Customers, Recent Orders) for online viewing.
However, to conserve battery and data transfer, the app does not automatically refresh Account data while in the same login session.
Manually update data on iPad
While connected to the internet, you can update any panel by pulling down on it to refresh.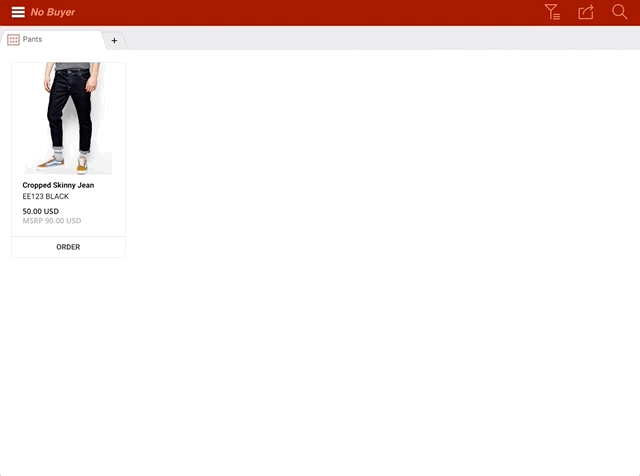 Prepare to Work Offline
Unless you are certain you will have a reliable and fast internet connection, we recommend that you prepare your iPad data for working offline.
Note: Oftentimes, attempting to use the app with a spotty connection will result in more issues than if the iPad were disconnected. When the app attempts to transfer data without a solid, uninterrupted connection, it may result in errors.
If you have not updated your app in some time, it is highly recommended that you check for any updates to ensure compatibility.
Save Presentations to Device
Only Presentations that are saved to the device will be available for offline viewing and use. This allows you to limit the amount of data to store offline by picking and choosing just the Presentations you need.
Any unsaved Presentations will appear faded and not be accessible when offline.
Click the "Save" icon next to the Presentation name to save it to your device.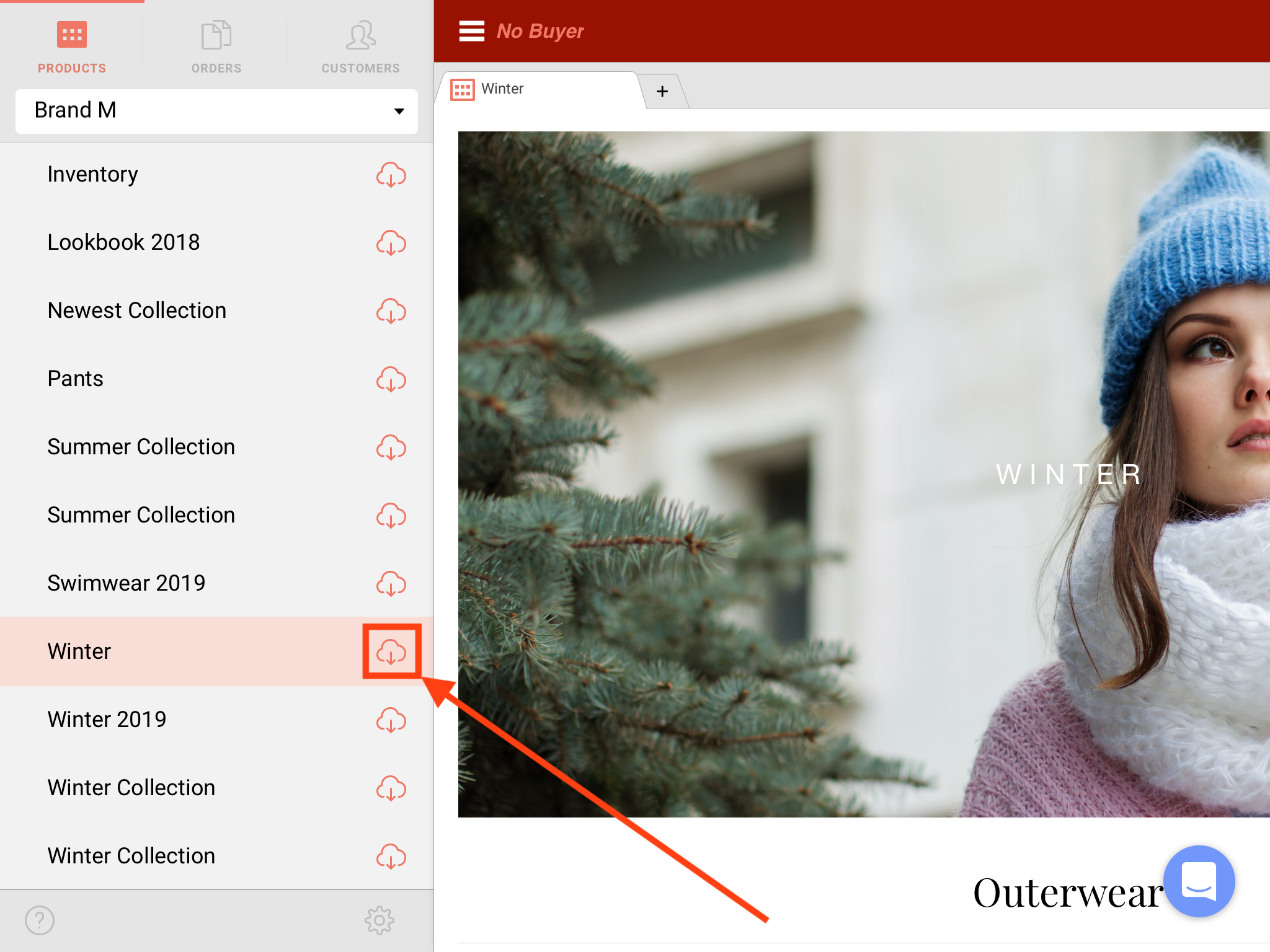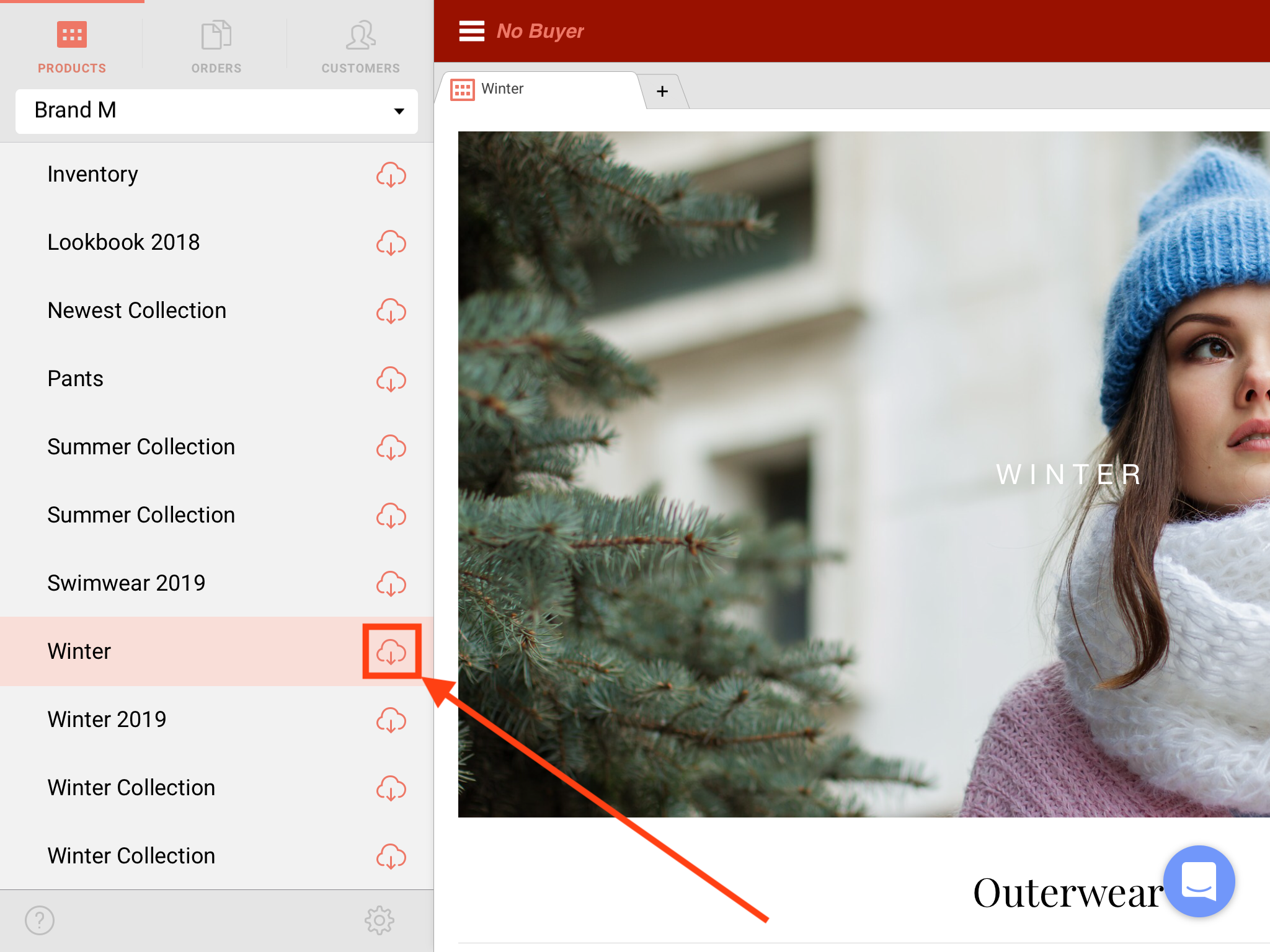 Next Step: Write Orders
See iPad: Write an Order for more information on how Orders are created and handled online and offline.

Please keep in mind that the iPad app does not include the ability to create invoices from the orders you place. Creating invoices and processing payments will have to be done on your desktop/laptop computer once you're done taking orders on the iPad.