Clear Out Inventory Values on a Product
When clearing inventory, make sure to leave the cell blank instead of setting it to "0." A zero indicates "out of stock" instead of a blank cell which indicates no limit.
Also, before proceeding, make sure the product has had all orders Completed and Exported so there are no outstanding orders with units that will continue to interfere after clearing.
Manually Clear Inventory
In the Product's SKU table, select the SKUs that need to be cleared out
Click on the drop down arrow menu to select the "Reset" option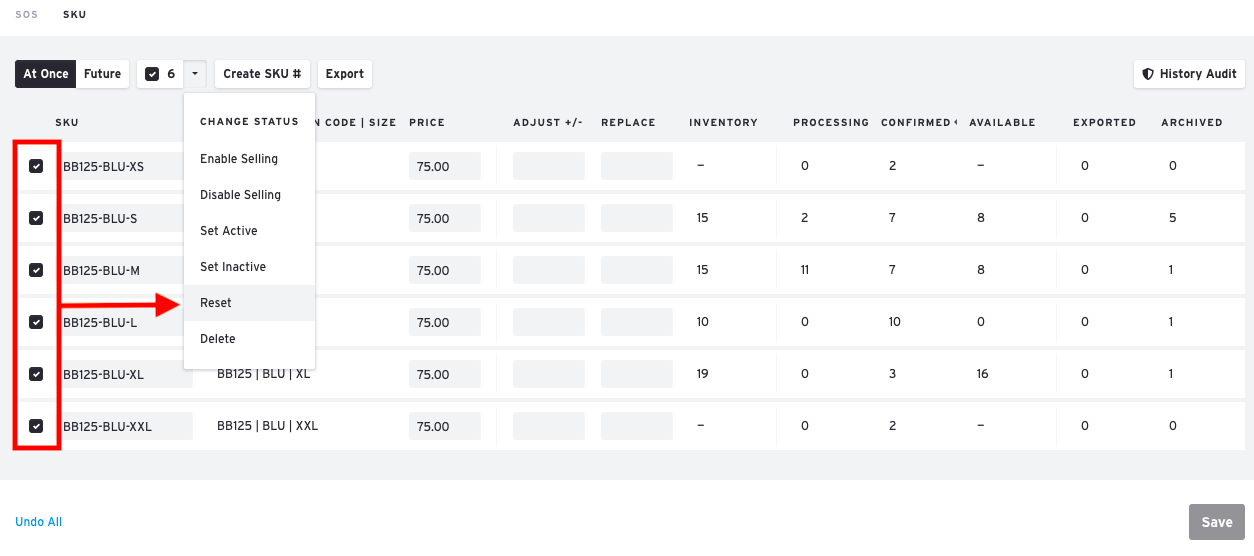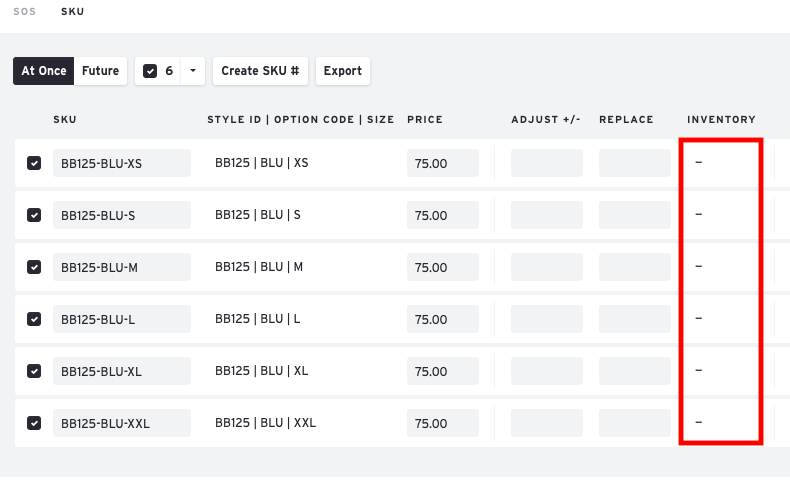 Clear Inventory with Spreadsheet Import
Open the spreadsheet with your product information
In the "Inventory Count" column, enter the value "INF" to represent infinite, which is the equivalent of a blank inventory cell
Upload the spreadsheet and update your products
You should now see the Starting Inventory cells blank in Brandboom