Brand Collections
Showcase multiple presentations with one simple link.
Brand Collections is a great way to showcase multiple presentations from your brand to your buyers all at once. Instead of creating different share links for each presentation, you can compile all your presentations into one directory with one share link.
You will see your Collections icon on your left sidebar: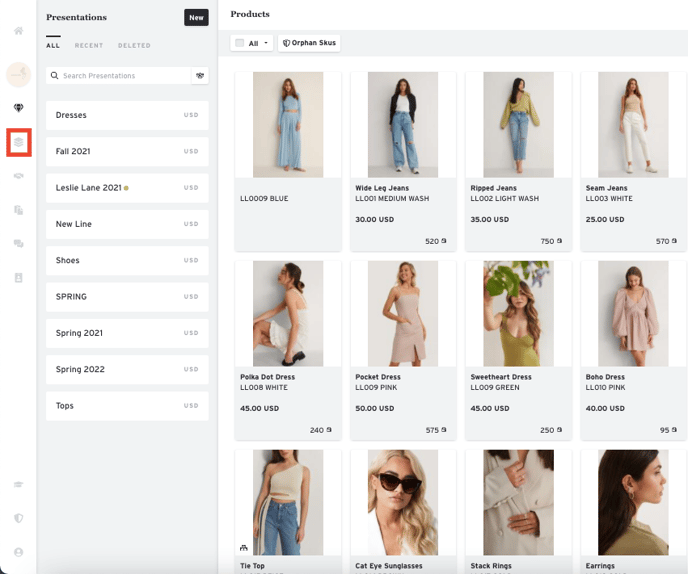 You will be able to add your presentations to this new Collection in multiple ways. Here's how it looks like on the seller and buyer ends: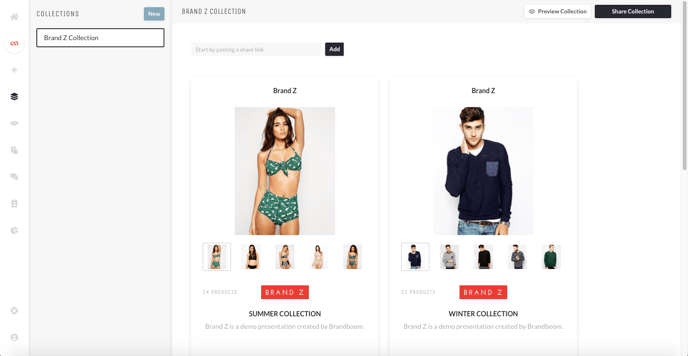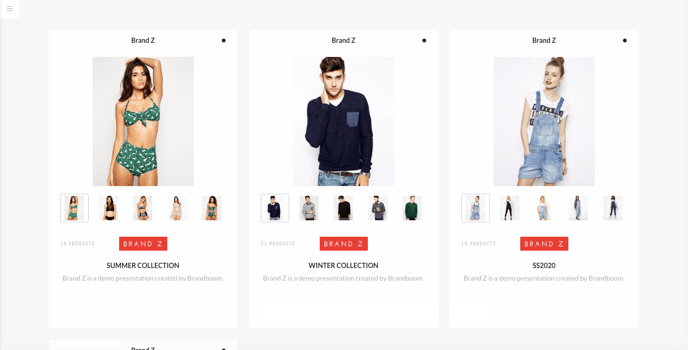 Buyers can easily click into each presentation to view products and seamlessly start orders for each one.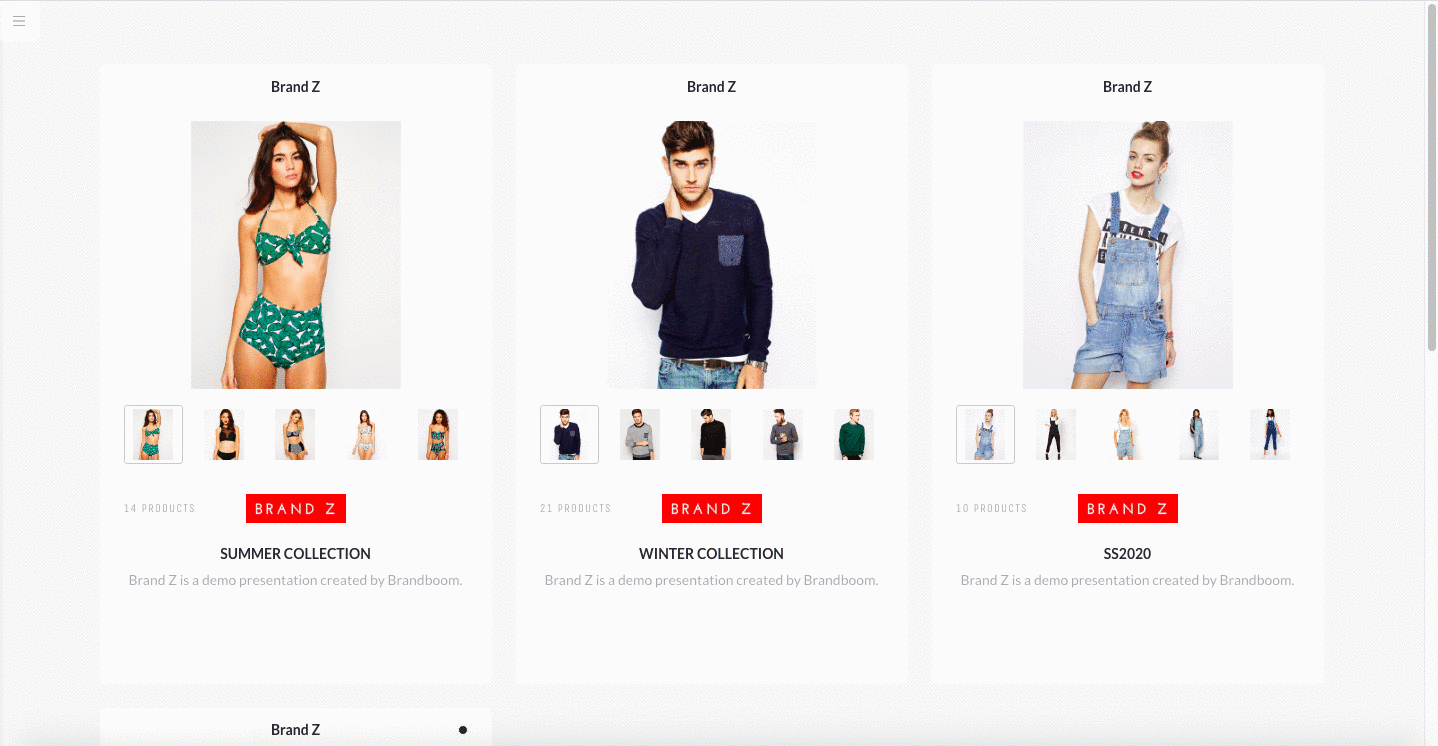 You can read more on how to get started on putting together your first Collection here.