Presentation // Advanced Options
Copy Products or Sections from one Presentation into another
Note: Please remember that copying Products and Sections can only be done within a Showroom. If you want to copy an element across Showrooms, please contact us at support@brandboom.com for assistance.
Select Products
When inside a presentation (in Presentation Editor), click to highlight the Products you wish to copy (You can use shift-left click to select multiple products).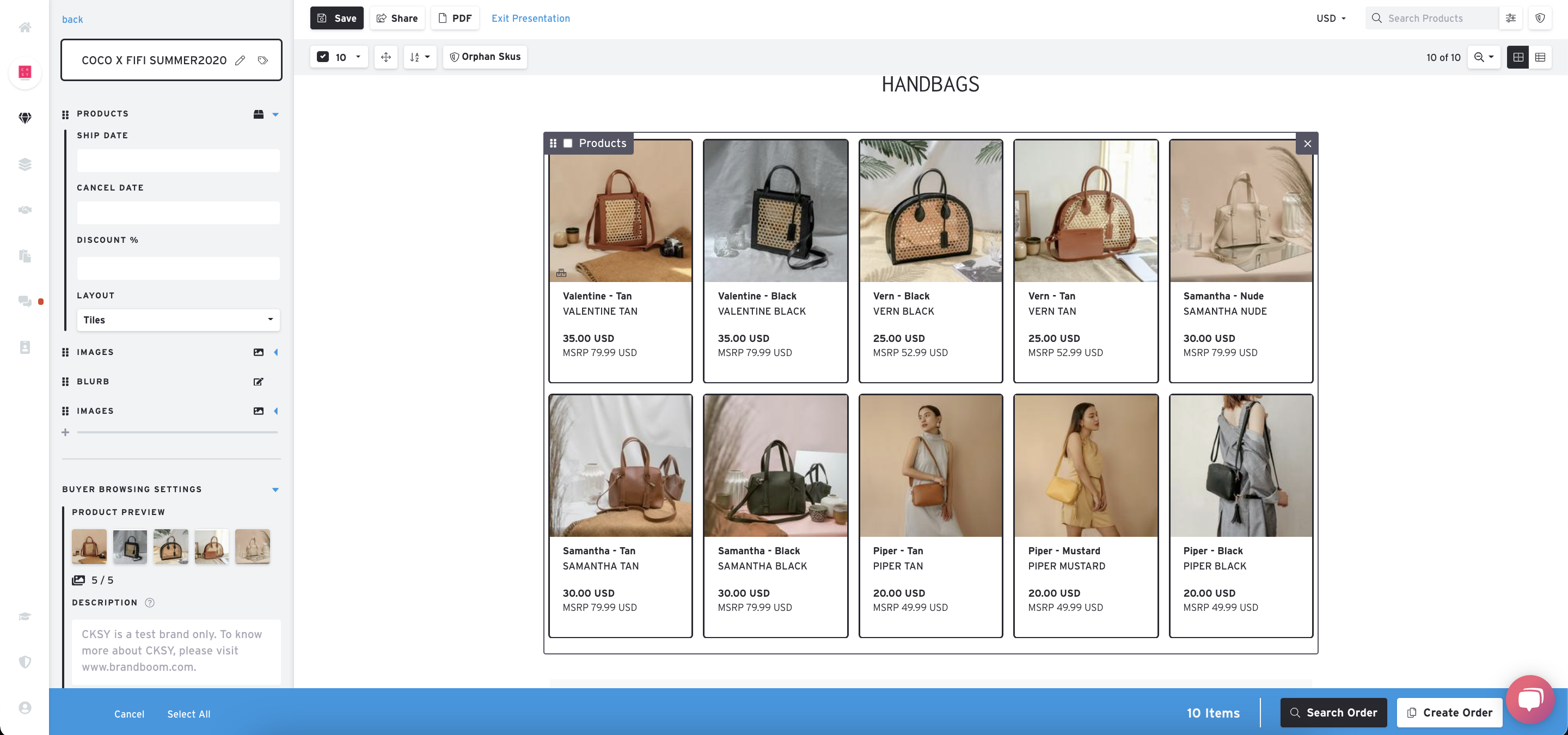 Switch Left Hand Panel to Presentations List
Click the "back" button to switch your panel to the Presentations List.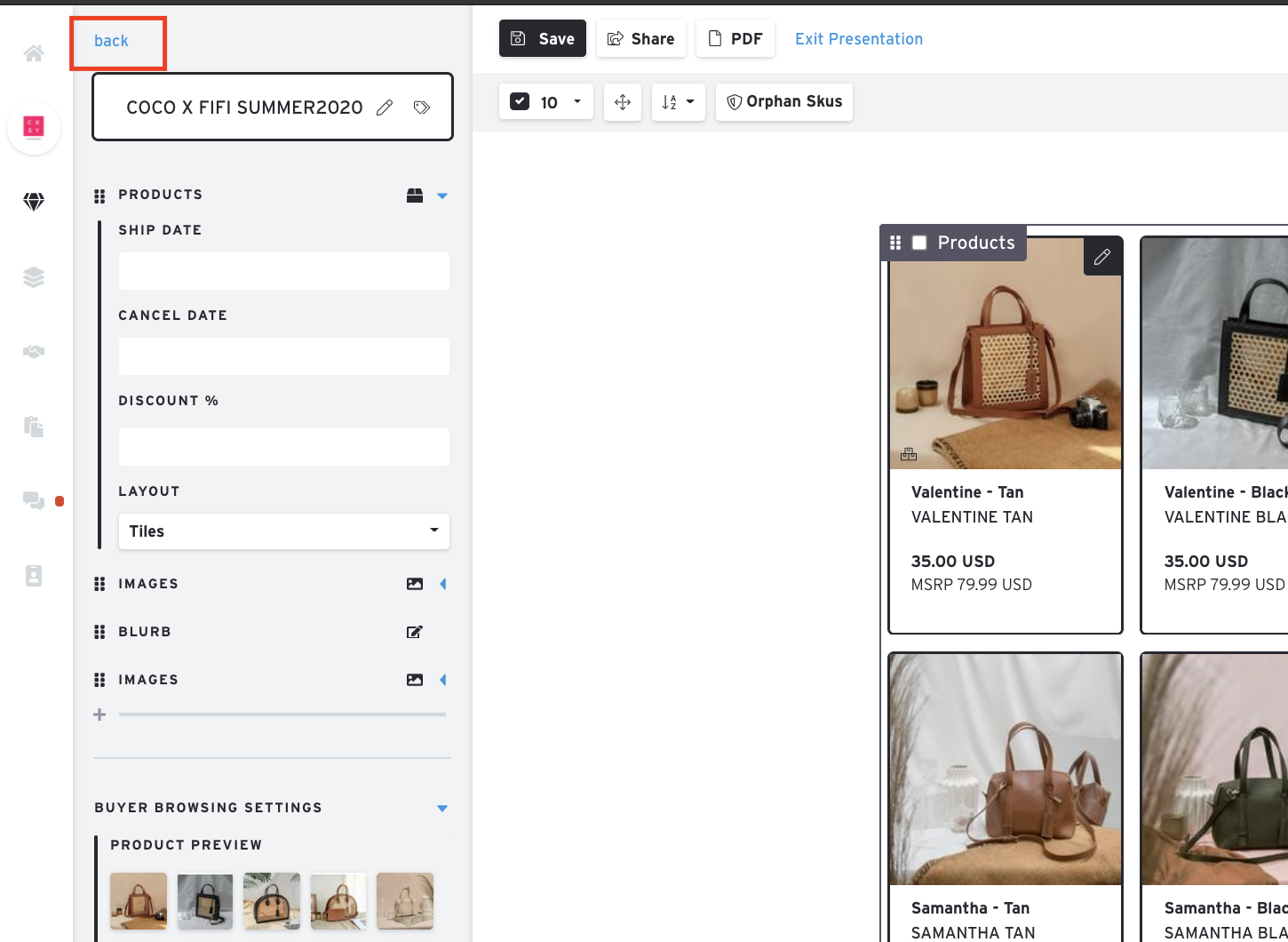 Add Products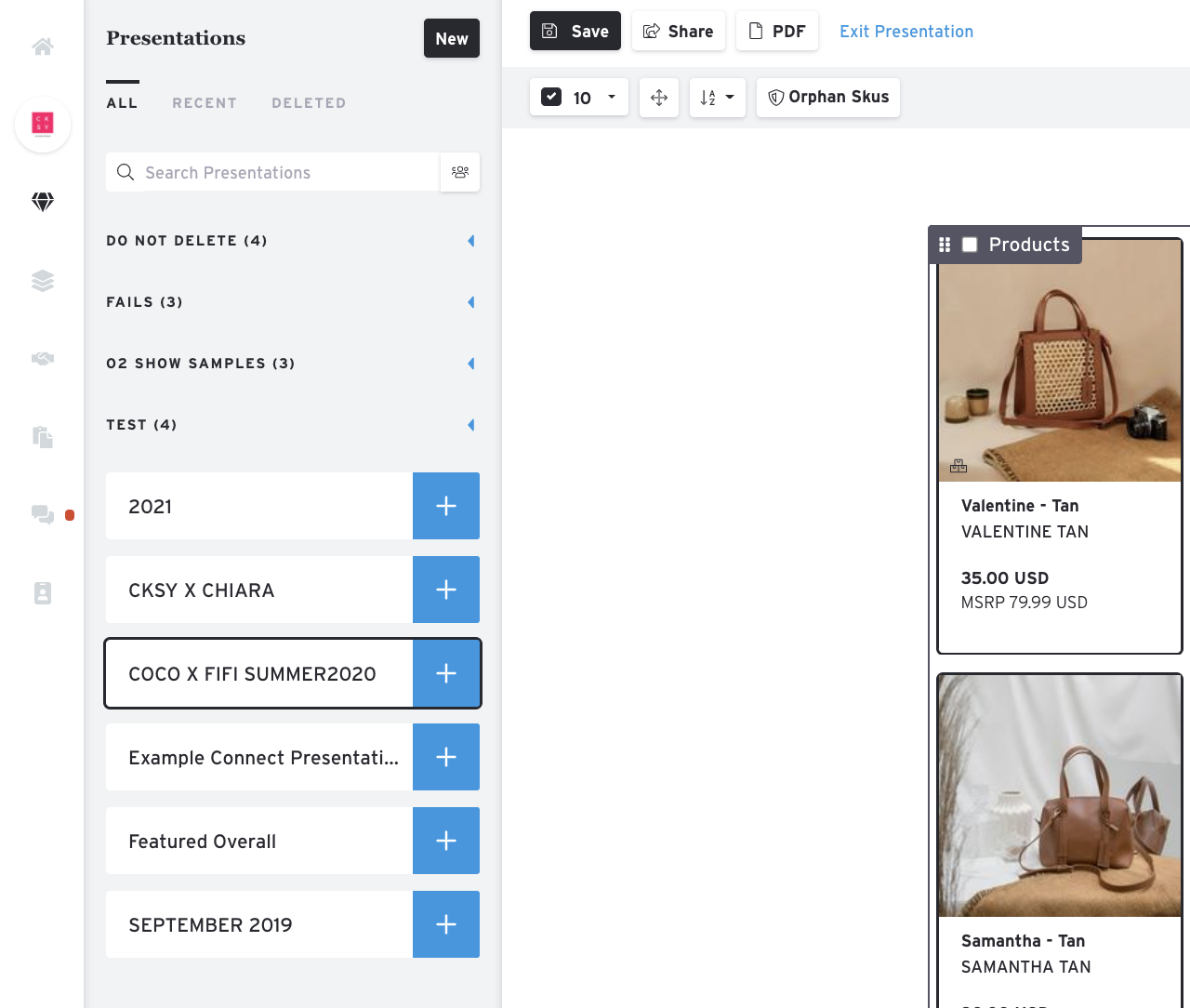 Click the "Add" button or drag and drop the Products or Sections into the destination Presentation. Please remember that text formatting will not be maintained.
Copy a Presentation
If your goal is to completely copy a presentation, please refer to this article.