Create a Sub-Showroom

Before, creating a Sub-Showroom, please read this article to understand how Sub-Showrooms work and their specific limitations.
Create a Sub-Showroom
Click the Showroom icon in the left-hand panel to open the Showrooms Menu and click "Add Showroom."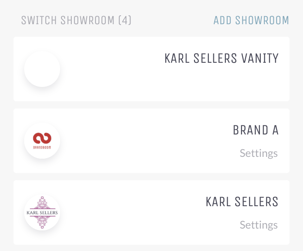 1) A window will pop up displaying your options. Select which Master Showroom you want to create the Sub-Showroom under by clicking the "Sub Showroom Under" and selecting your Master Showroom in the drop-down menu.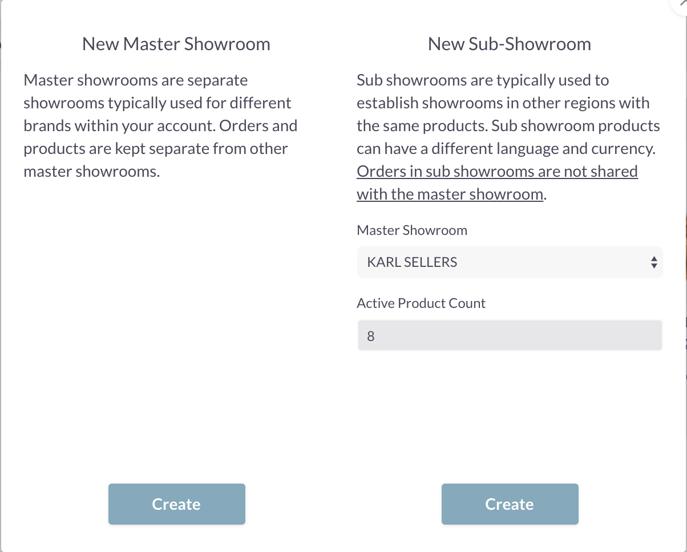 2) Click "Create" to finish
3) In the next window, enter the new Sub-Showroom's name and configure basic settings.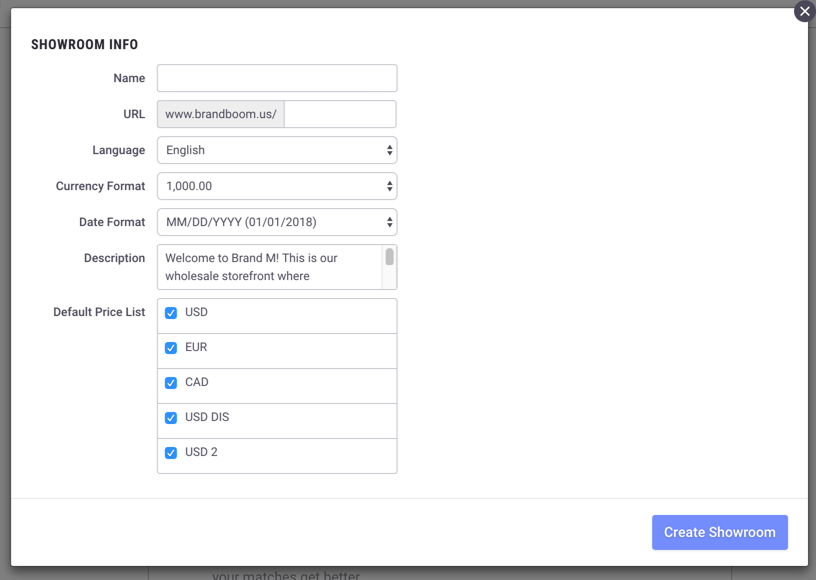 After clicking "Create Showroom" you will be able to access the remaining Showroom Settings.