An About the Brand section offers buyers the opportunity to get to know more about you and your products. Use this section to catch the attention of buyers and describe your brand.
Edit the Brand Description
1) Click on the Showroom Settings on the left hand panel. Under your brand, click "settings."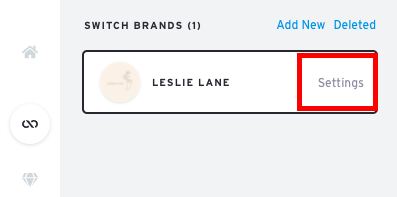 For additional Showroom options, please visit the Showroom Settings article.
2) In the pop up window, add details about your brand in the Brand Description section and click Save. Keep the highlighted portion short and sweet-- that's what buyers will see on their Buyer Feed.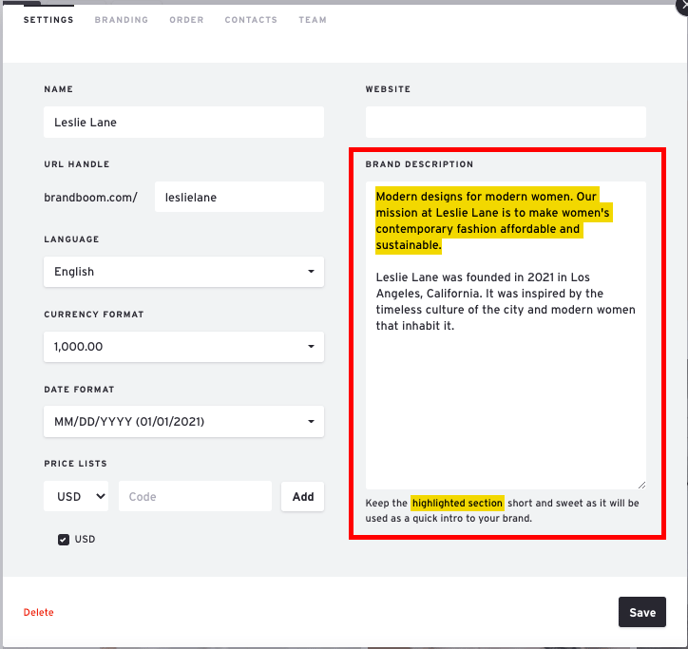 Add a Featured Photo
3) Click on Branding at the top of the Showroom Settings Menu. Add a featured photo to show in your About the Brand Section.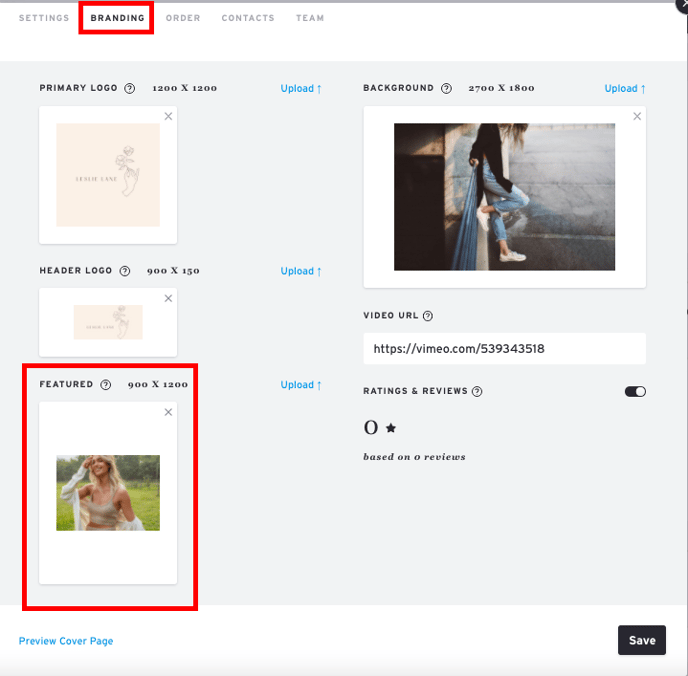 When you send out your line sheet, buyers can click About the Brand on the top of the presentation. Your Brand Description and Featured Photo will show here.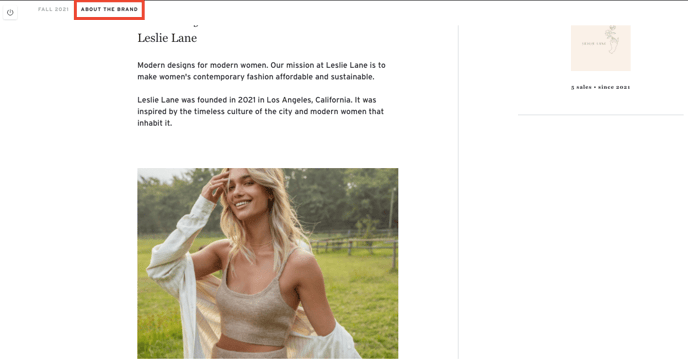 On the Buyer Feed, only the highlighted Brand Description section will appear: