Duplicate a Product
1) Select a Showroom and go to the Products page.
2) Go into List View by clicking the list icon on the top right hand corner of the page.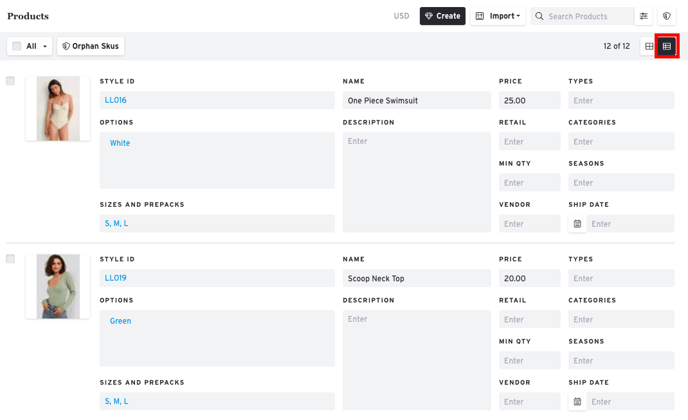 3) Check off the product(s) you want to duplicate. Click on the product status drop down menu and select "Duplicate" to make a copy of your product(s).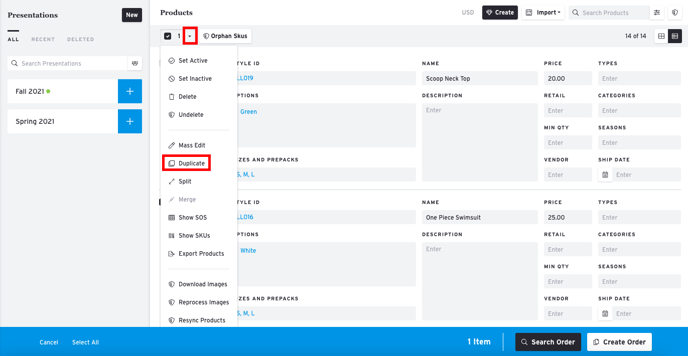 4) Now that the duplicate is created, it is ready to be edited.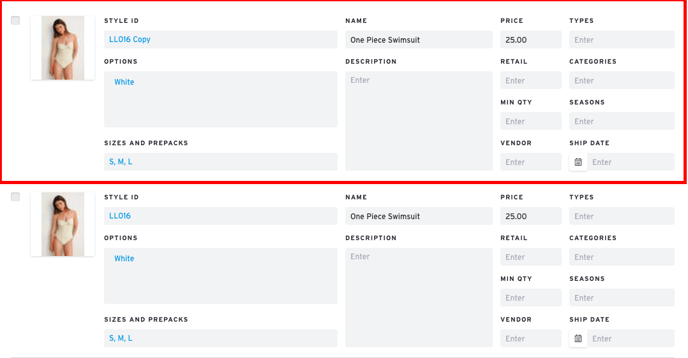 By default the new product will have "Copy" added to the original Style ID. In this example, the copy of "LL016" is automatically renamed "LL016 Copy."