1) Export your product information
2) Fill out the exported Excel file's "Inventory" column on the right side
3) Click on the drop drown arrow next to the Add Product button

located in the toolbar on the Products Page. Click
and select "Start" and upload the template you just updated with inventory information.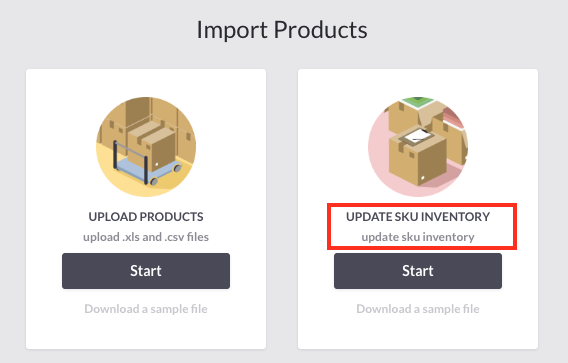 4) Select "Import File"
Inventory Template
You can also download the Inventory Template to upload inventory numbers for your products.
1) Click on the drop drown arrow next to the Add Product button

located in the toolbar on the Products Page.
2) Click "Download a Sample File" to download the file.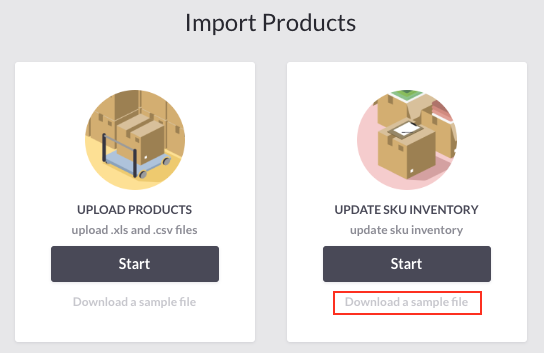 3) Open the template and fill out the columns. Enter the product information and inventory count. Save your spreadsheet.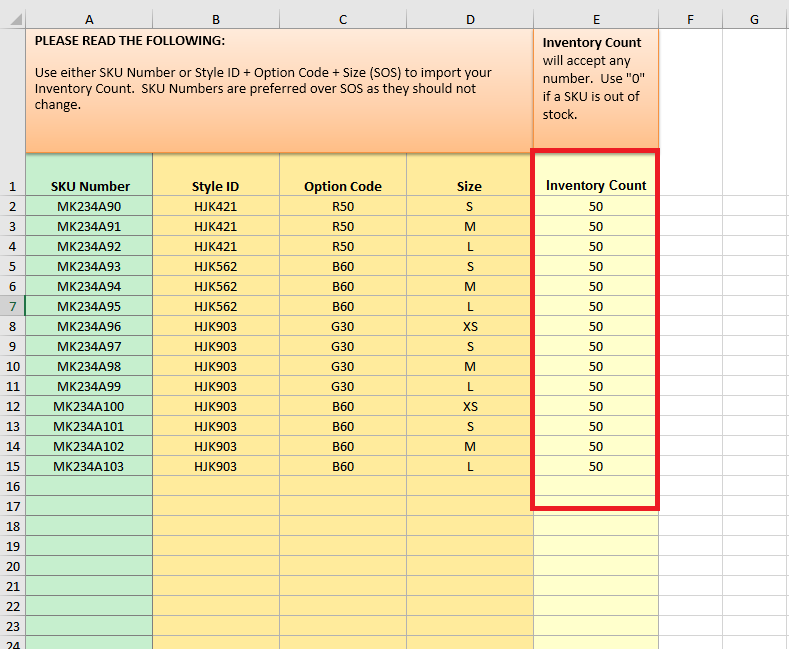 4) Return to the Import Products window. Select the "Update SKU Inventory" option and import your file.