Important Notes
If you haven't yet placed the Order, the Order Status will be Open, meaning it is still a draft. Any changes can be made directly and will be saved automatically.
When the Seller or Buyer clicks Place Order, the order will then be set to "Processing" and both parties will receive an email with confirmation. At this point, it is assumed that both the Seller and Buyer have agreed to the order as it is represented, so any further changes should be made aware to both parties.
Make revisions as a Seller
Open up a Processing or Complete order
Edit the field(s) first
Then click the "Revise Order" button at the bottom of the order form
A prompt will appear with a field for you to enter a summary of changes. The notes you enter here will be seen in the Order History and in the notification email that is sent to the buyer if you decide to send one.
If you do not wish to notify the buyer by email, simply uncheck the box before submitting
All revisions will appear at the bottom of the order in the Order History for both parties.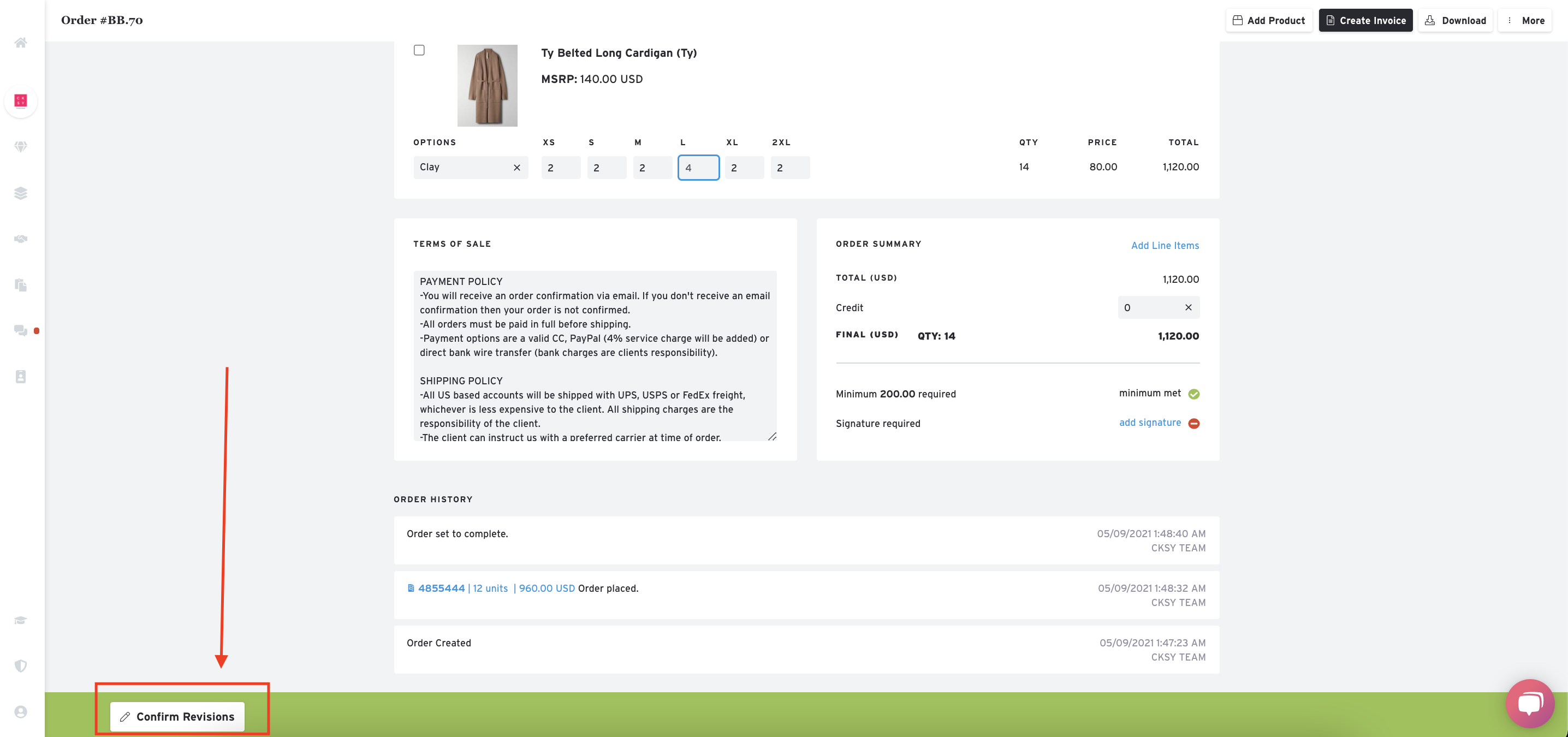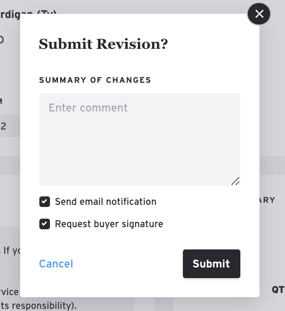 Allow Buyer to make revisions
Regardless of who originally wrote or placed the order, the Buyer is locked out of making any changes once the order has been placed.
Sellers are always able to make direct edits to placed orders by saving them as revisions.
To allow further editing on the Buyer side, the Seller must change the Order Status from either Processing or Complete to "Reopen".
Note: It is not possible to send the order link directly to the Buyer to view/edit.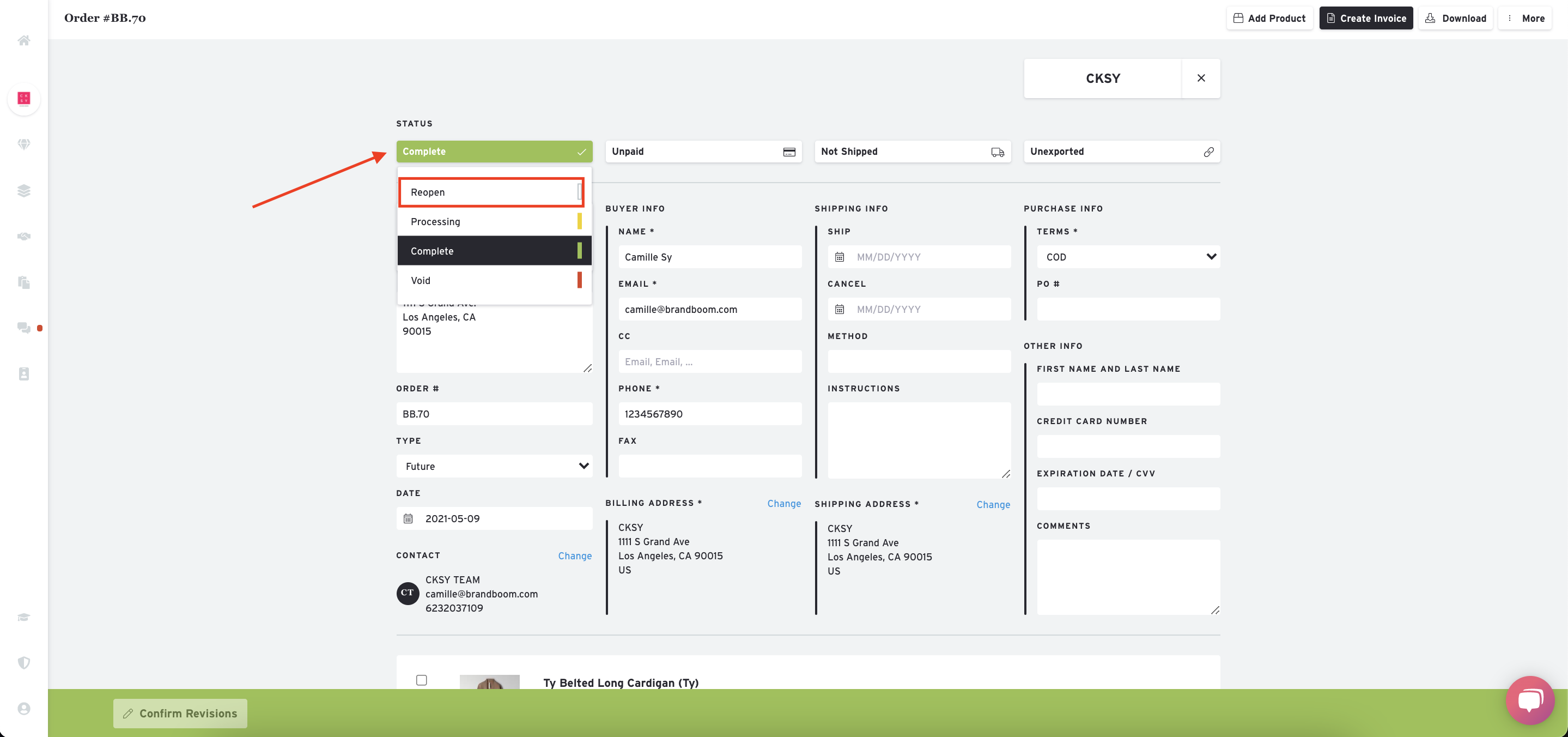 Brandboom will automatically send an email notification to the Buyer, letting them know that the Order has been reopened for edits. The buyer can then revisit the order and make changes.