To export your order for reporting, or usage with another platform or buyer, you can take the following steps. Typically, customers using EDI or similar platforms (such as major retailers), like to work with spreadsheet files such as CSV and Excel.
Export Complete Orders from the Orders Page
Select an order and click 'Export'.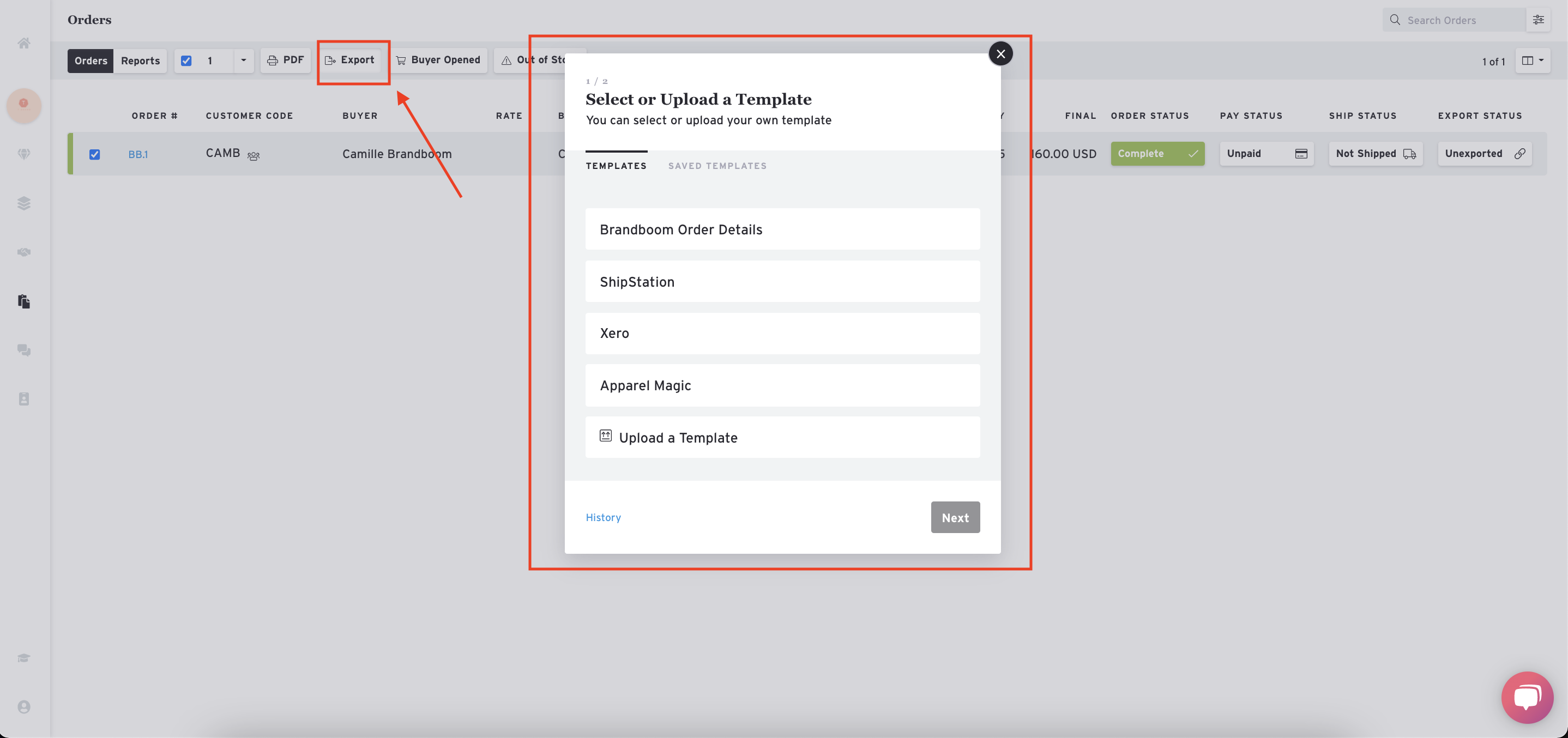 Export Orders from Order Form (Download button)
Note: Depending on which screen you export form, you will see different options for export file formats.
File Options for Order Export
By default, some Order Export file type options are hidden from the toolbar.
To enable one or more Order Export options, go to the Settings page of your Account Settings and check the boxes for the desired options.
Note: You must be an Account Owner to access this page.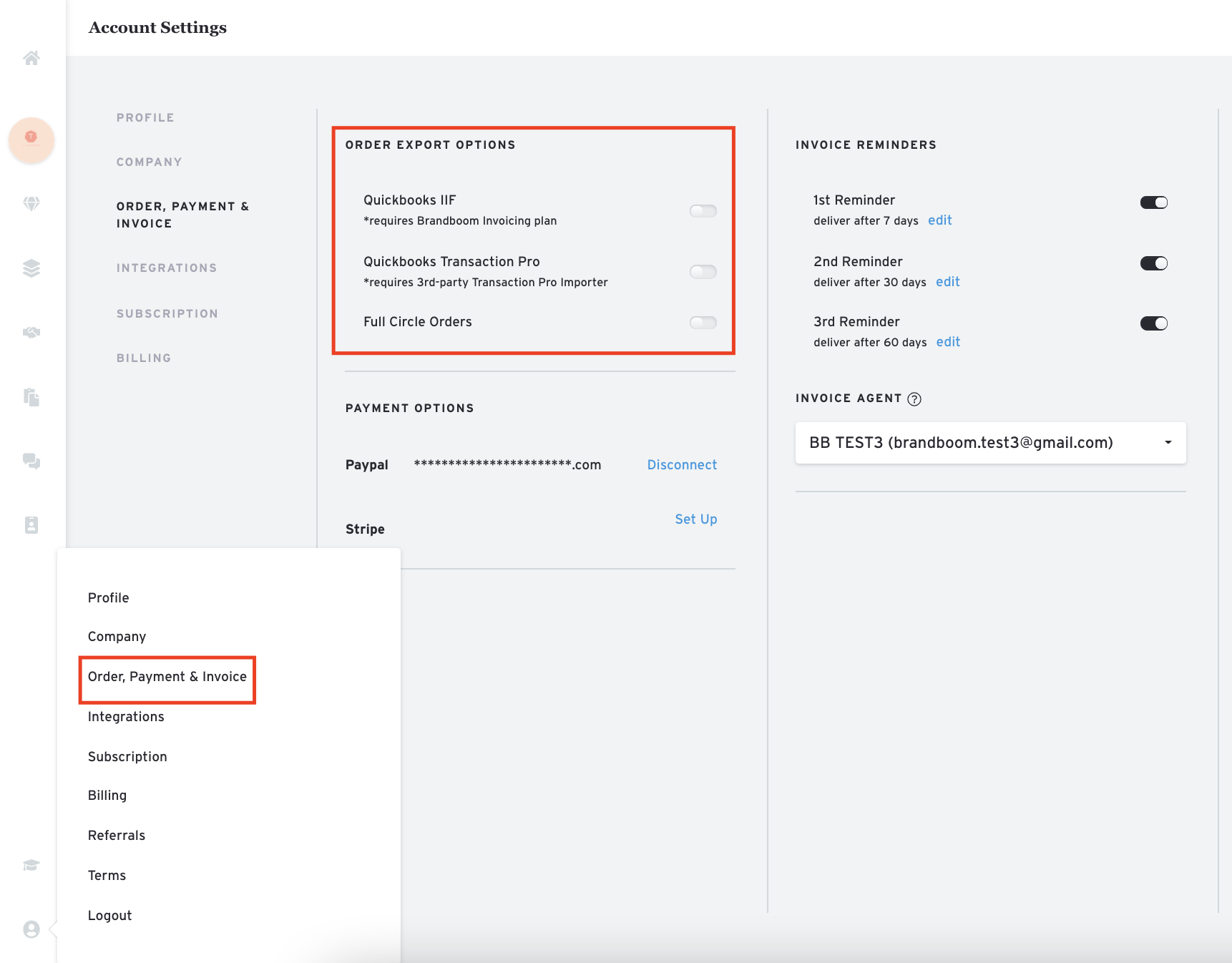 Adding Images to the Order Export:
To export an image with your product information table, you will need to create a new template, typically by duplicating an existing one, and adding the "Image" field to the table. If you want to export images, please save the template as an Excel file.