Font Settings in a Presentation
Overview Video (1:25)
Font Settings allow you to apply a consistent Font style to these elements of your presentation:
Images Section - Header Text
Blurb Text (optional)
Product Info - Name, Style ID, Price, etc. (optional)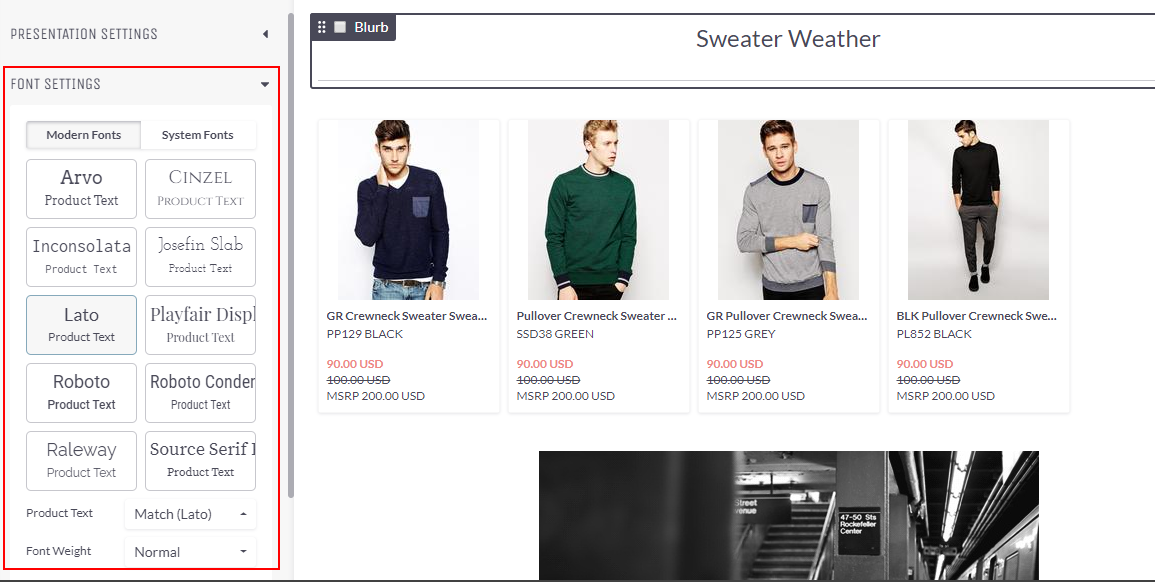 Here's how to use Font Settings:
Choose from the font styles shown in the boxes in the menu
Choose whether you want Product Info/Text to match the chosen font or ignore it and use the default (Roboto).
Choose Font Weight (only for Header Text)
Choose Font Size (only for Header Text)
Font Settings Override
Blurbs - Once you edit a blurb and change the text's font, it will no longer follow the Presentation's Font Settings.