Make your presentations pop and jump with our customization options
If you want to customize your presentations even further and give it more of a lookbook/catalog feel you can utilize our 'Section' feature. If you click on the '+' under section, you'll see the option to add things like images, videos or a blurb to add in text: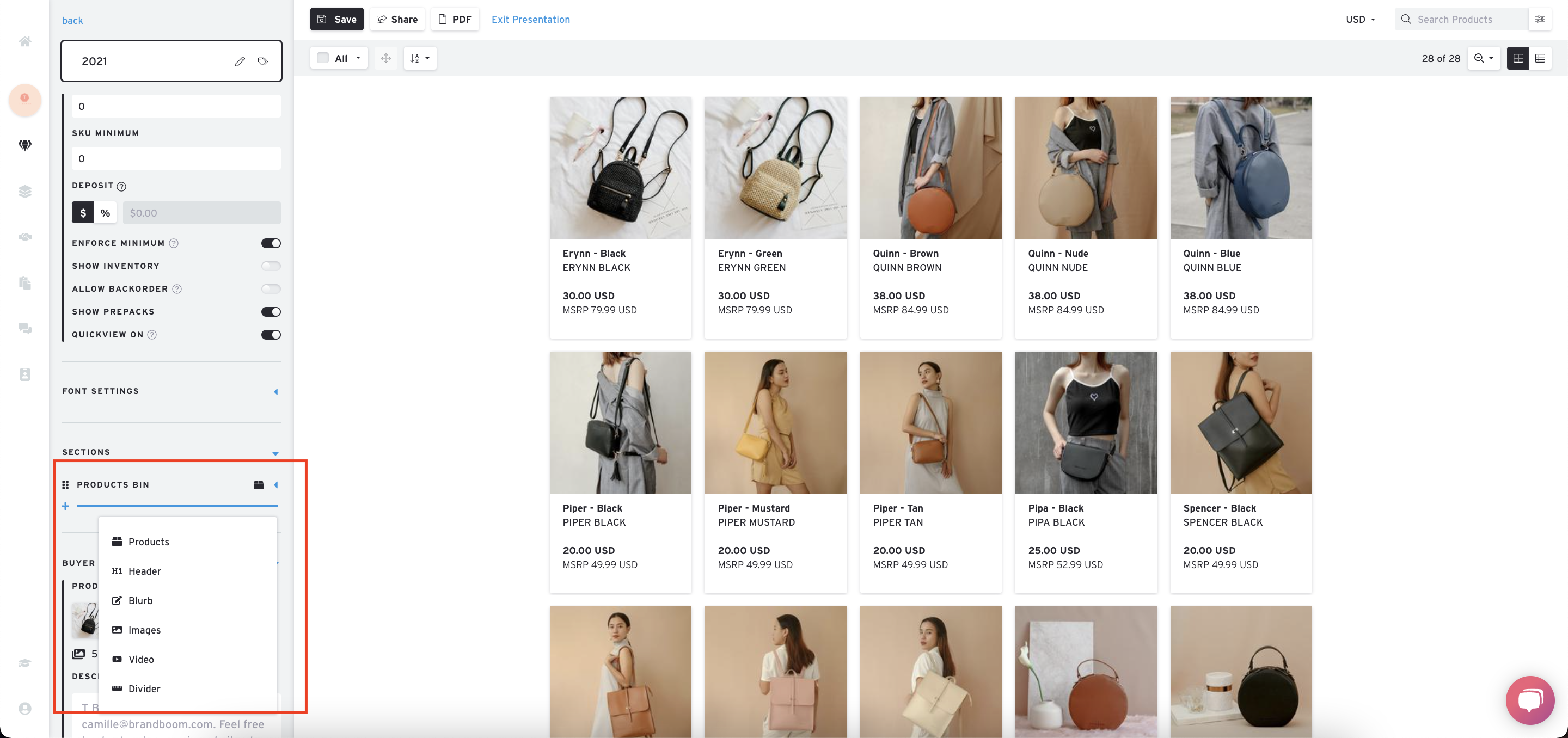 Let's say I want to add a lifestyle shot to appear at the top of my line sheet, I can click on the '+ sign' here and select 'Images'. You can add up to 4 images per image section. Lifestyle images like this can make your line sheets stay out to your buyer and make it visually more appealing.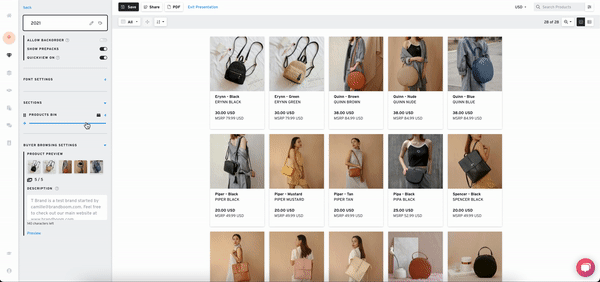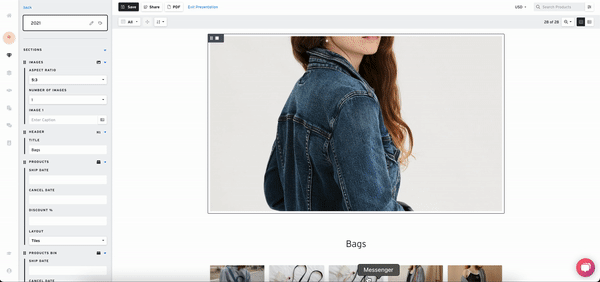 After that, let's select this 'Blurb' option. An empty box like this will appear.: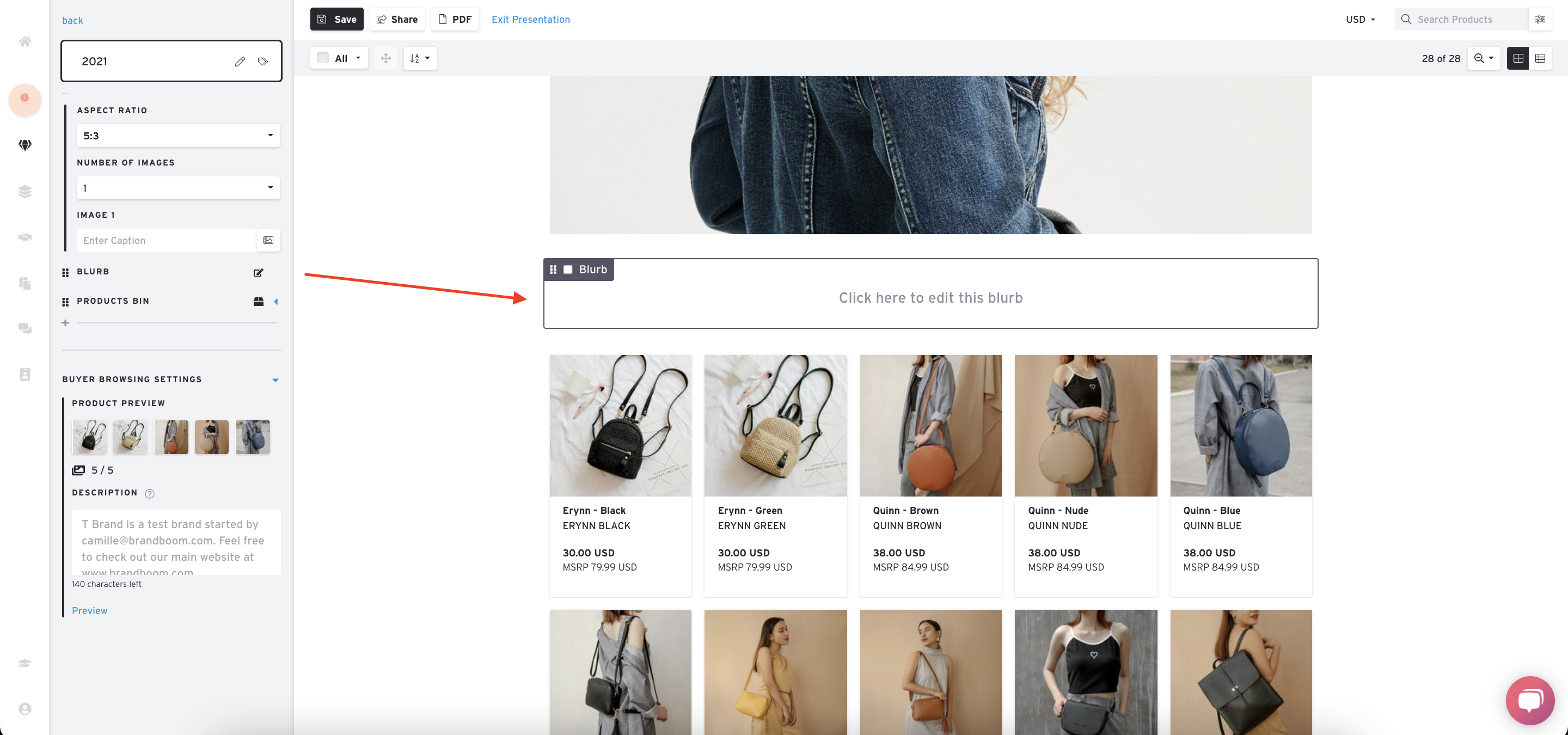 You can click in and add a block of text. Users will typically put in an 'About Us' section to provide some information about your brand. This will help the buyer to know and understand your brand a bit better and what makes it unique. You can also utilize the 'Header' feature to create sub-categories such as tops, bottoms or best-sellers.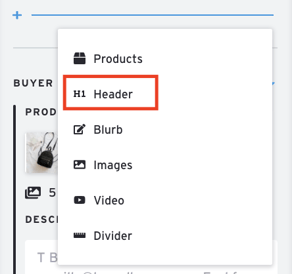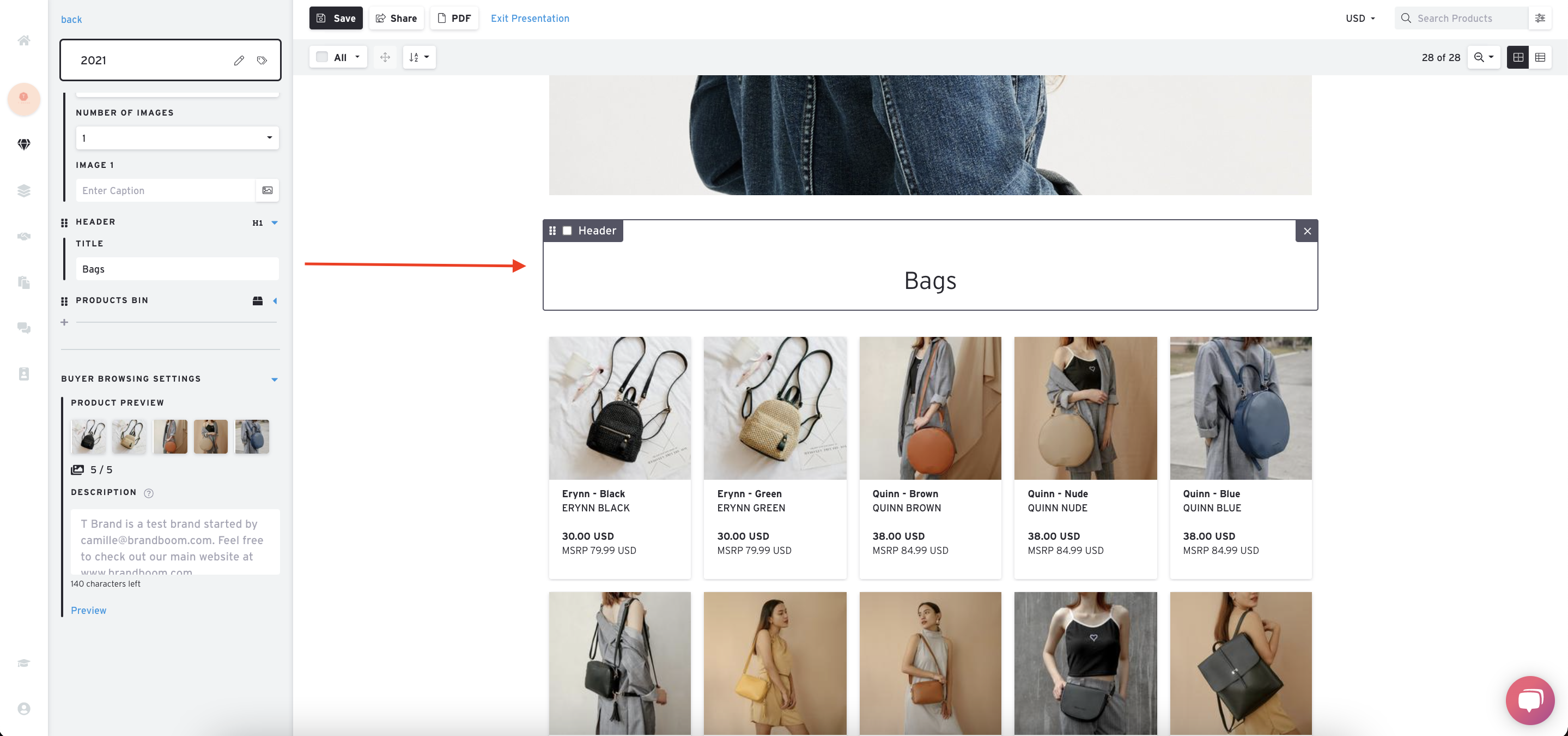 If you then want to organize your products into sub-sections, you can select the 'Product' section option: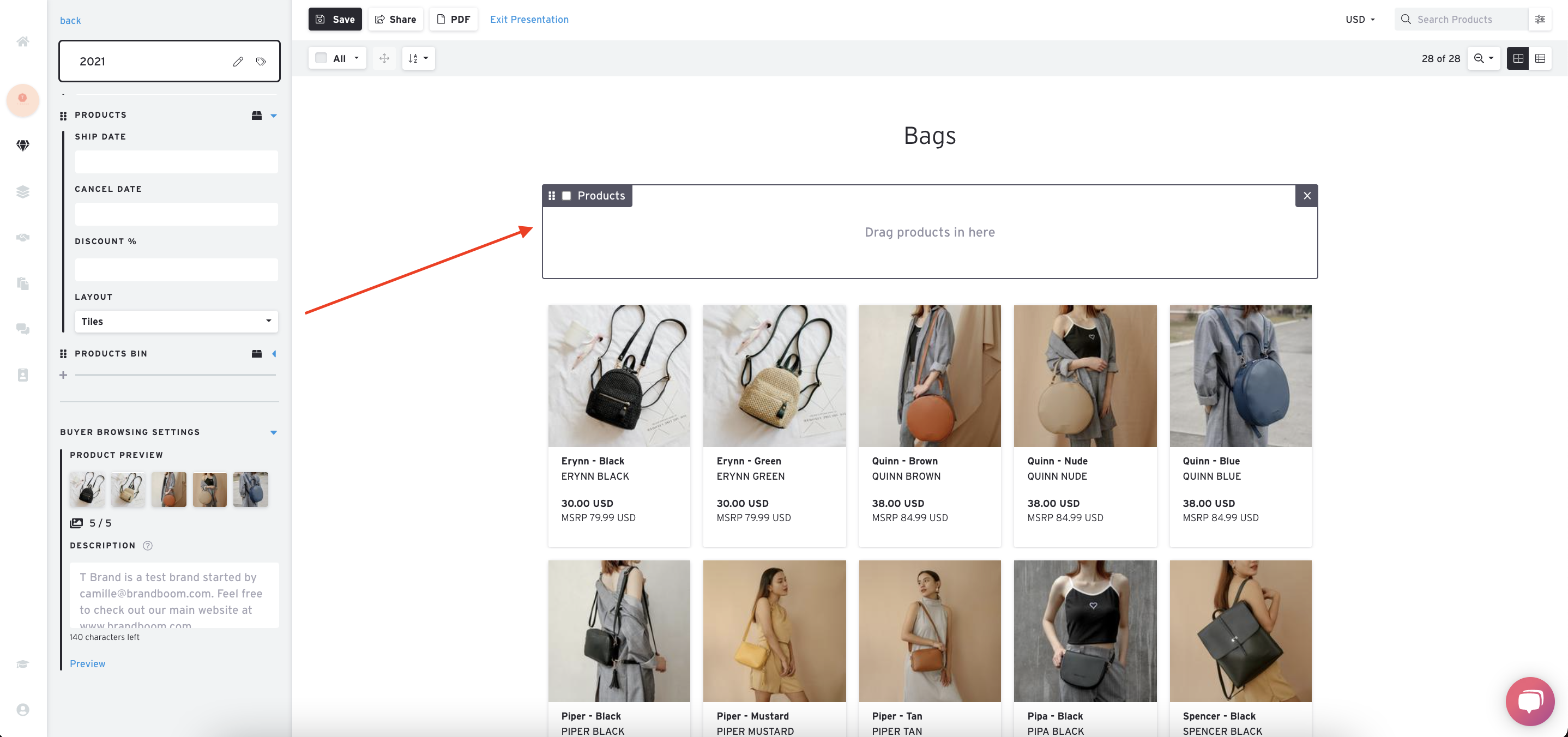 Notice an empty box will appear:

You should be able to drag and drop as many products into this product section. Once you are satisfied with your presentation, you can share it in various ways.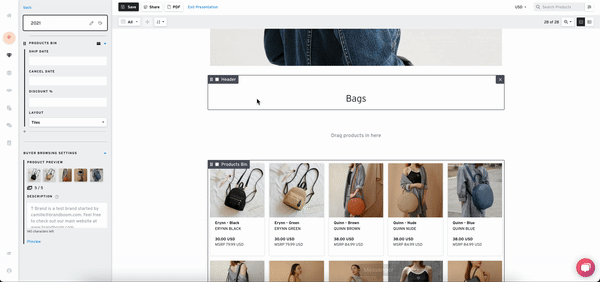 Please Note: Some elements of this article video may or may not be obsolete as of May 7th, 2021. We will update these as soon as possible. For any questions, please chat to Support or contact your Account Manager.