Learn how to bulk import Products into Brandboom
If you have more than 25-30 products, creating your products individually will take a long time. Instead, you can use our CSV import option.
From the Product page, please click on the 'Import' button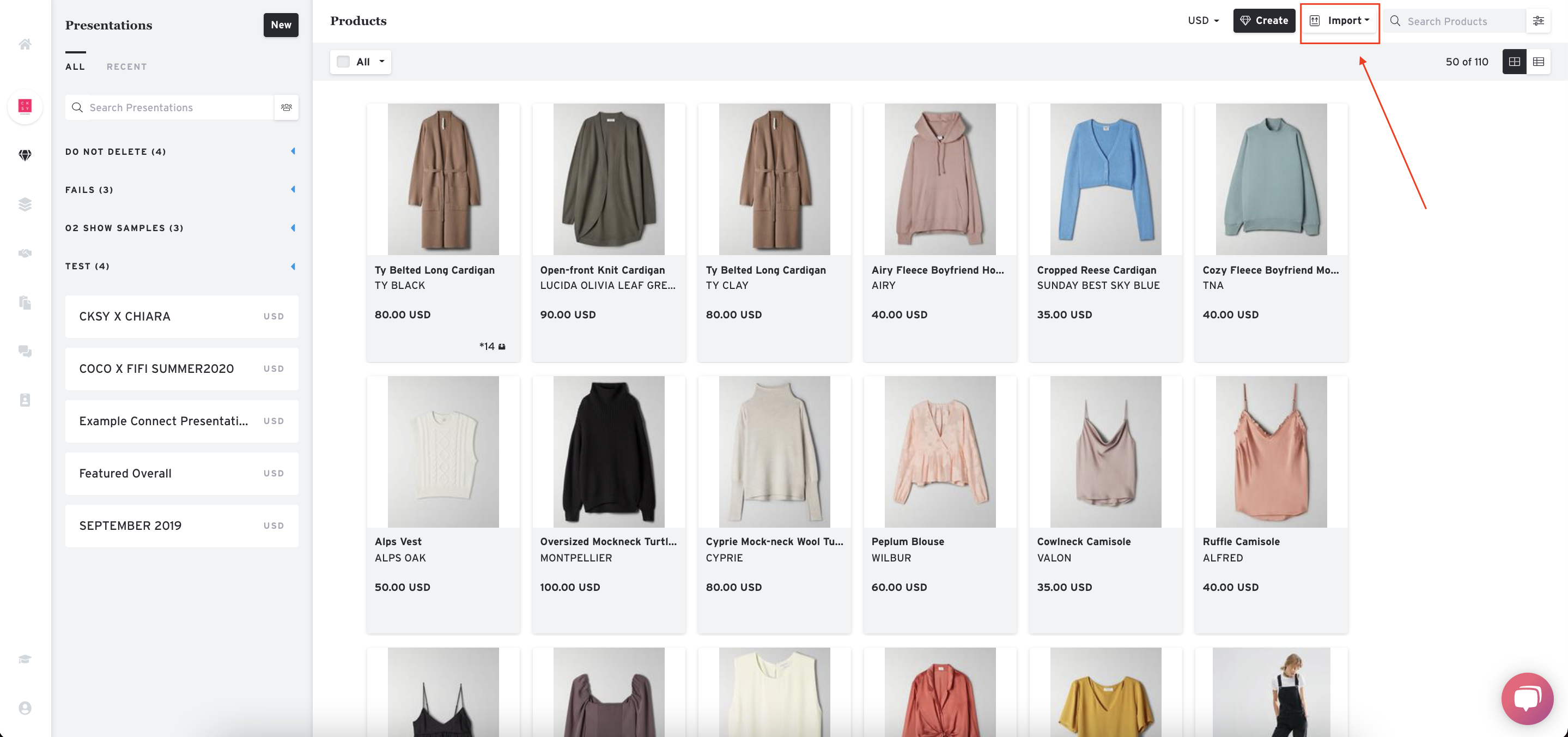 Select what type of import you want to do.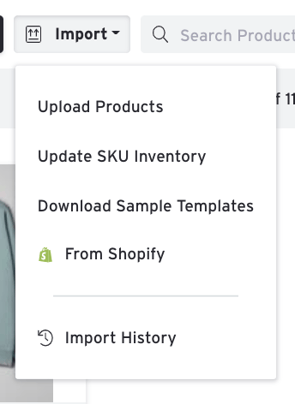 Upload Products - Import new products or update existing products
Update SKU Inventory - Updating product units by bulk
Download Sample Templates - All templates are found here
From Shopify - Upload products from Shopify
Let's focus on importing new products. If you have access to an existing CSV or Excel file, go ahead and upload that. You can select your mapping preferences and from there you can match up your existing file and map the headers to ours and import your product info that way.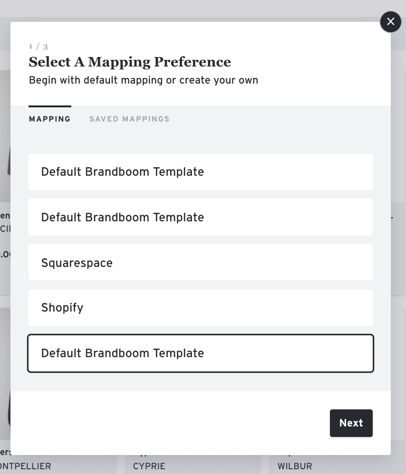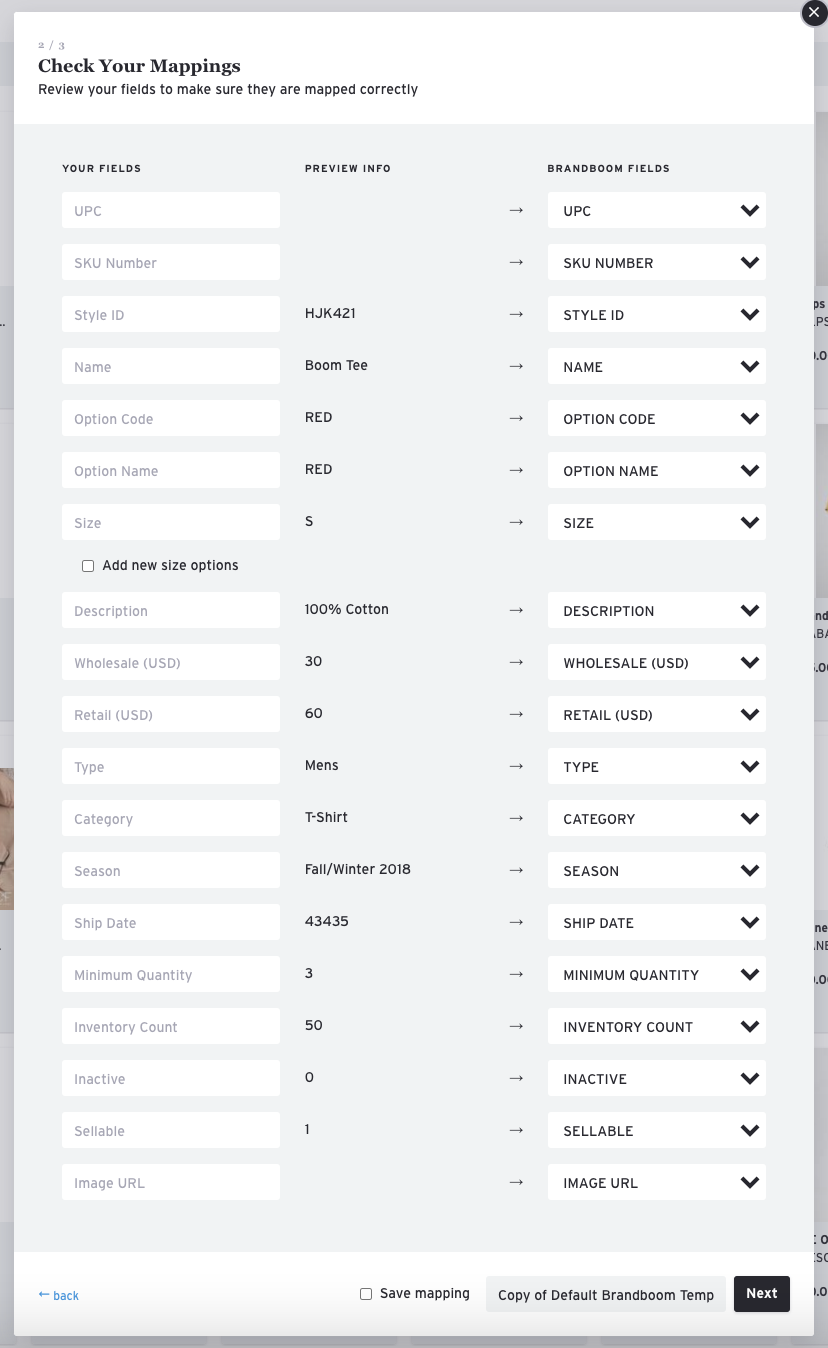 NOTE: Importing an inactive product (without the inactive column) will reactivate it and put it back as active.
If you have your own headers on your import file, you can save your mapping preferences on the bottom and you can use that moving forward.
See below for a sample import template:

Keep in mind, images are not imported this way. You will have to match up the images afterward. We have a great Auto Match feature that helps you easily match up product photos to its corresponding style.
NOTE: Password-protected files cannot be imported.
Please Note: Some elements of this article video may or may not be obsolete as of May 7th, 2021. We will update these as soon as possible. For any questions, please chat to Support or contact your Account Manager.