Learn how to bulk import Products into Brandboom
If you have more than 25-30 products, creating your products individually will take a long time. Instead, you can use our CSV import option.
From the "+Product" icon you'll see the 'Import Products' dropdown: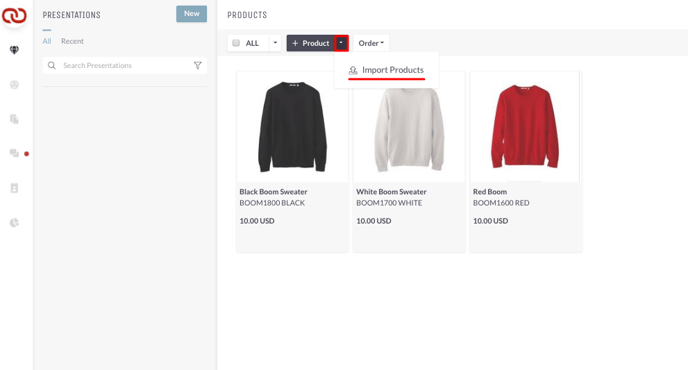 Clicking on that will take you to an 'Import Products' page. There are two template options, one for uploading new & updating existing products while the other is for updating existing inventory:

Let's focus on importing new products. If you have access to an existing CSV, go ahead and click on the 'Start' button to drop in your CSV. From there you can match up your existing excel and map the headers to ours and import your product info that way.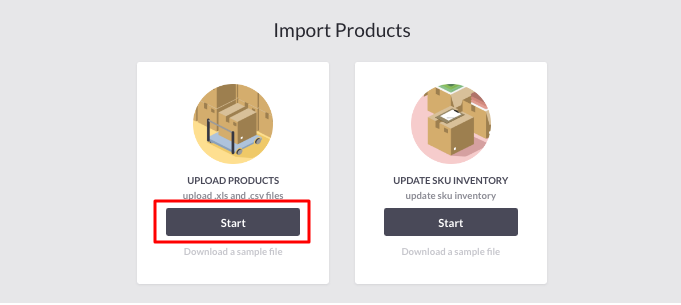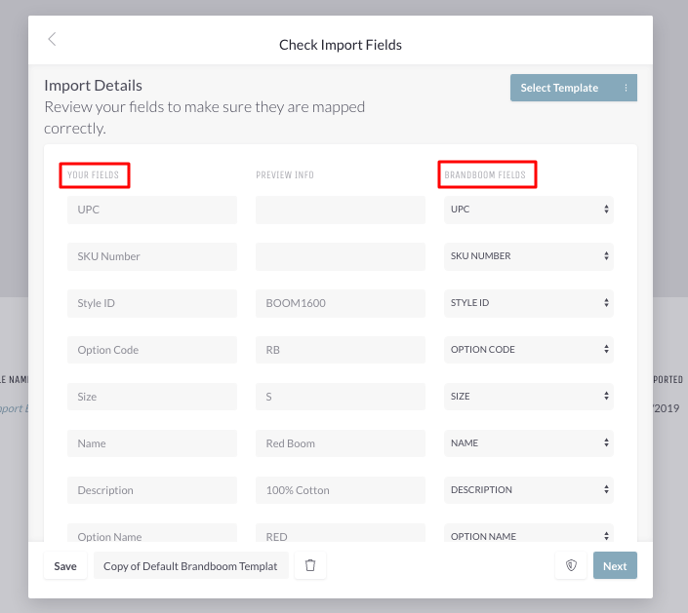 If you do not have a CSV, you can download our template and fill that one out yourself and import it back in.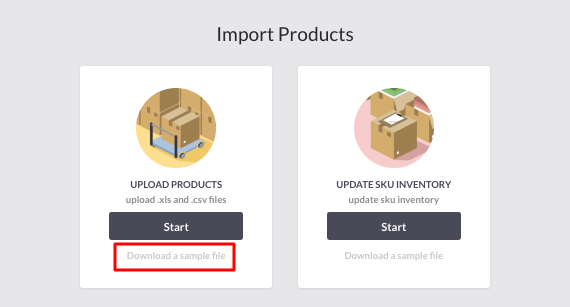 Keep in mind, images are not imported this way. You will have to match up the images afterward. We have a great Auto Match feature that helps you easily match up product photos to its corresponding style.