Learn to create a Product in Brandboom, which you can then add to a presentation later
If you have different sizes, you can click 'Edit Sizes' and 'Create New':

You can give the chart a name and then list the sizes separated by commas. For this exercise, we'll call it S, M, and L for small medium and large, and as you see, it'll now autofill in your product information.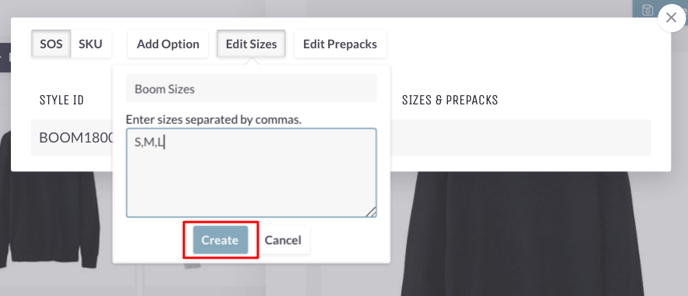 The rest of the options here are for further detail: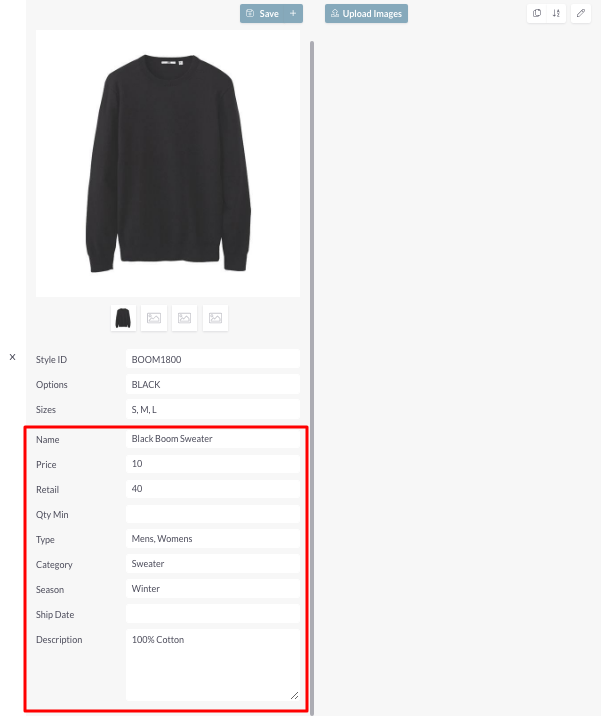 You can give the product a name, the price you charge per product, a recommended retail price (RRP) you'd like to sell the product for, a minimum order number, a type and category, season or a collection name, or ship date if your product is a future product and shipping later. If it's made to order or available now, you can leave that blank as that date will depend on when your buyer places their order. Lastly, you can complete anything else you'd like in the description, such as materials or any other information you feel is relevant.
Once you've finished that you can go ahead and click 'Save'. If you have another product you'd like to create with the photos you've updated, you can select that and create a new product, if not you can hit the 'Exit' button and you can see the new product we've just created together.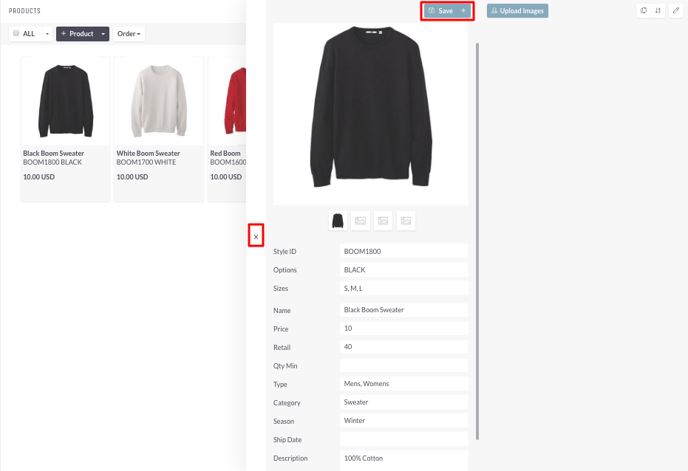 Now you're ready to add these to a Presentation! Please visit our article: Getting Started - Create a Presentation