Getting Started - Order Form (Buyer Side)
See what a Buyer can do when ordering from your Presentation
The buyer can fill in their bill to, their ship to information. Terms and shipping options here: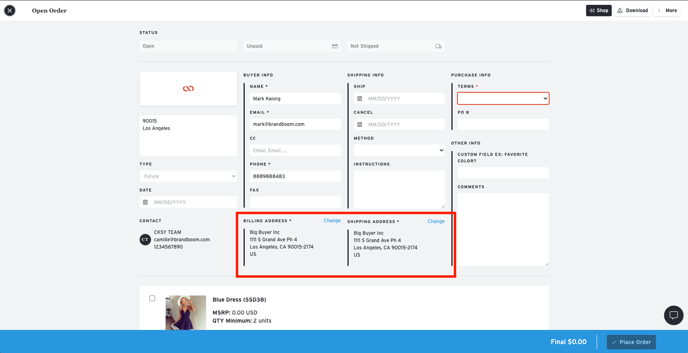 They can select the quantities and color-ways for each style: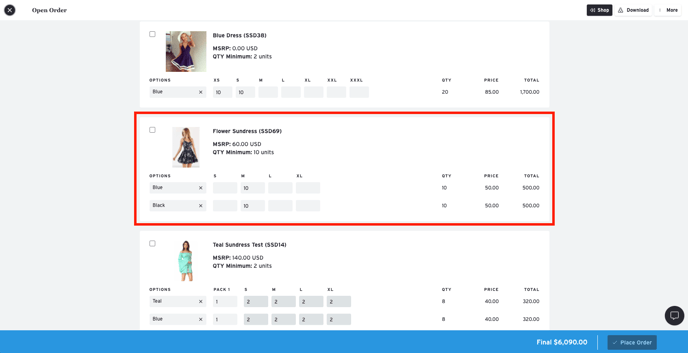 You can see that some products have a quantity minimum like this one. You can also set a dollar minimum per order as well.

As you can see, the dollar minimum of $10 has been met. Terms of Sales are also listed on the Order Form.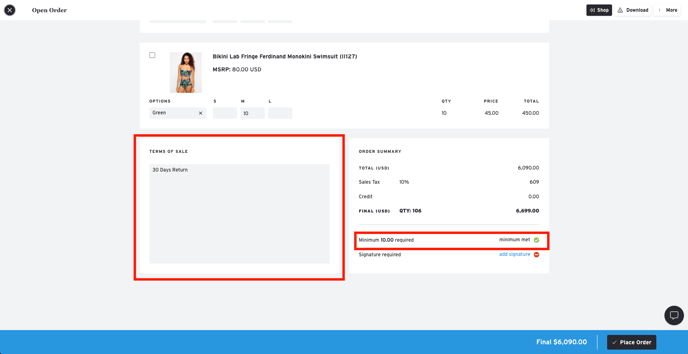 There is an optional buyer signature that they can sign with their mouse or trackpad, and the buyer can place the order like this: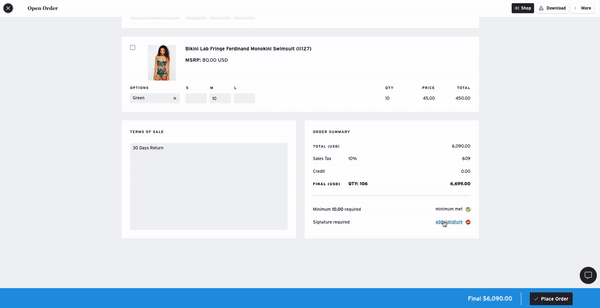 Please Note: Some elements of this article video may or may not be obsolete as of May 7th, 2021. We will update these as soon as possible. For any questions, please chat to Support or contact your Account Manager.