Understand what a Buyer can see and do with your Presentation
Let's see what the presentation looks like from the Buyer portal. What you see here is the landing page: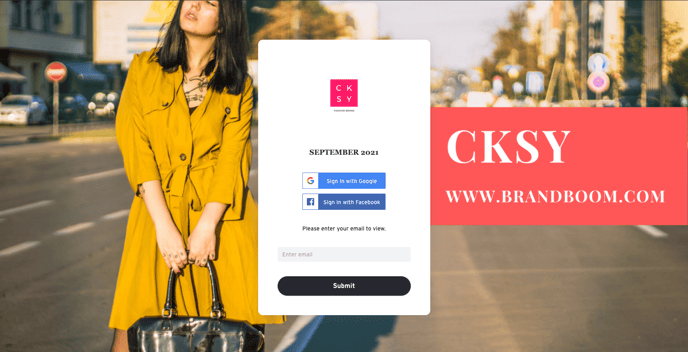 A buyer has to input their email address, but they are not required to create a Brandboom Buyer account. Once the buyer inputs their email, we'll send you an email informing you that the buyer is looking at your presentation. You can then choose to follow up if they haven't placed an order yet.
Once the buyer inputs their login details, they will see a line sheet similar to this: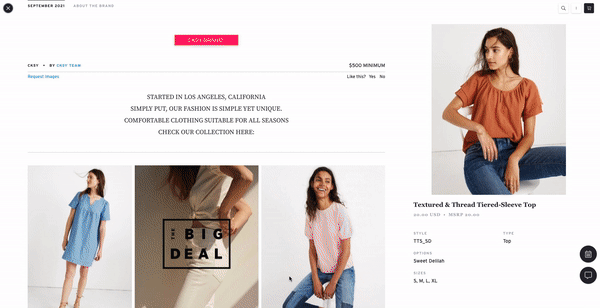 They can browse through the products, click on the styles to see a high-resolution image. Compared to the PDF, you can see it's a lot more interactive, and this version will ensure that the buyer is getting the most up-to-date information. The best part is that they can order directly from this link, instead of having to call or email in their order.
Buyers can select the styles that they want by clicking on the order button: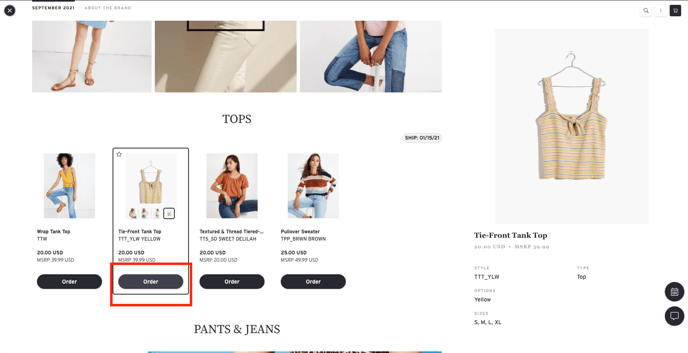 When they are ready to checkout, they can click on the shopping cart at the top right corner and check out: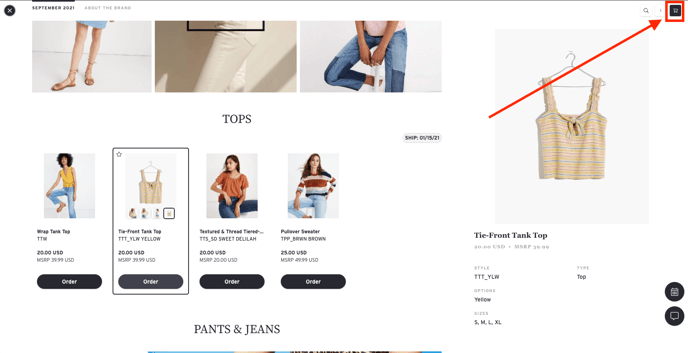 This will redirect the buyer to a Purchase Order form.
Please Note: Some elements of this article video may or may not be obsolete as of May 7th, 2021. We will update these as soon as possible. For any questions, please chat to Support or contact your Account Manager.