A barcode is an image that consists of a series of parallel black and white bars that can be read by a barcode scanner. It is applied to the products to quickly identify them. It is what a lot of wholesalers use in their warehouses to track and manage inventory.
The purpose of the barcode and the barcode scanner is to easily find and add a product to an order.
NOTE: A barcode (also bar code) is an optical machine-readable representation of the UPC/EAN 12 or 13-digit number that can be reproduced onto merchandise and retail products. The UPC/EAN on a product typically appears adjacent to its bar code.
How to add and use the barcode scanner?
1. Click on a product.
2. Click on the barcode scanner or just manually type in the barcode numbers in the field.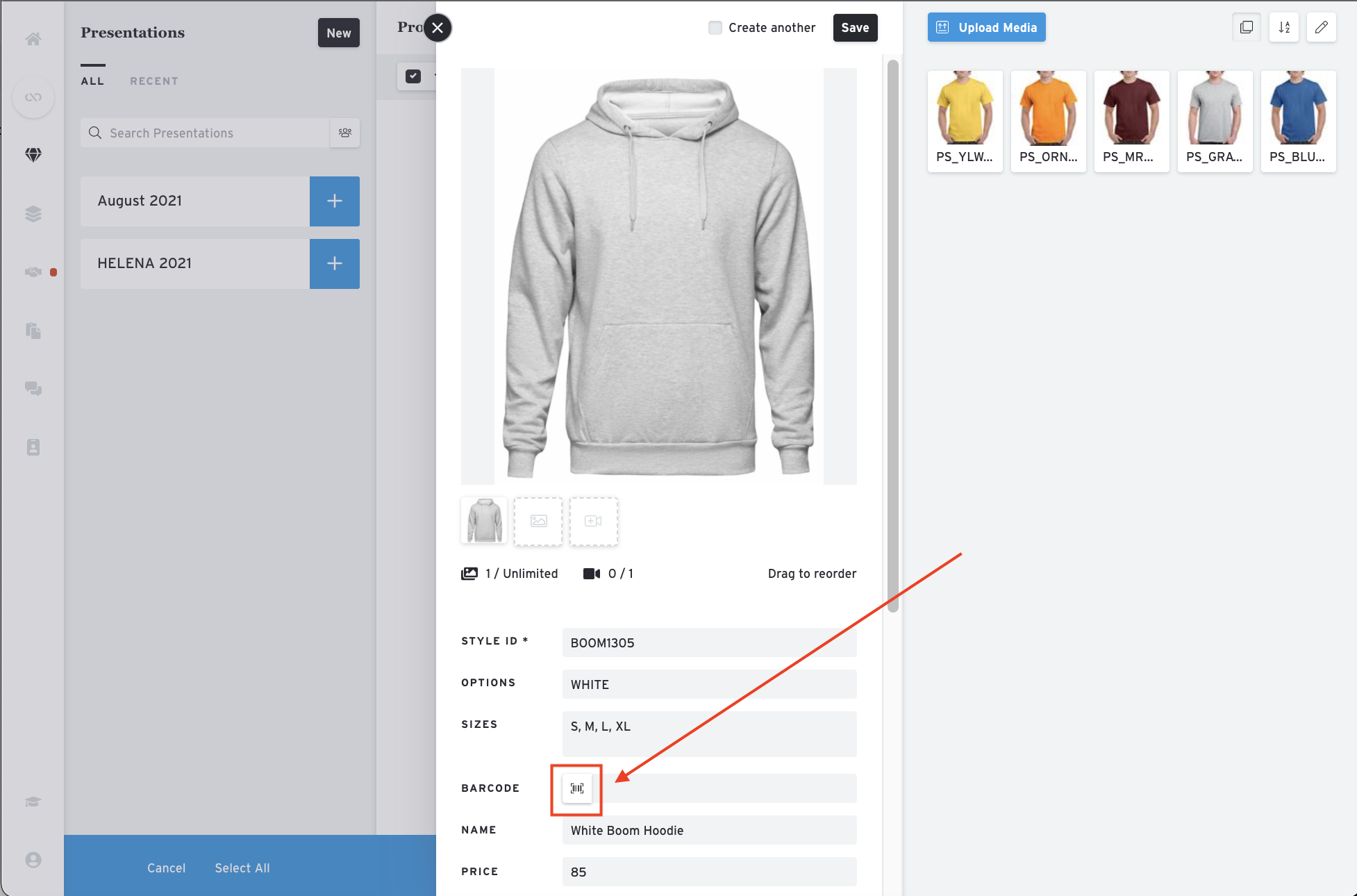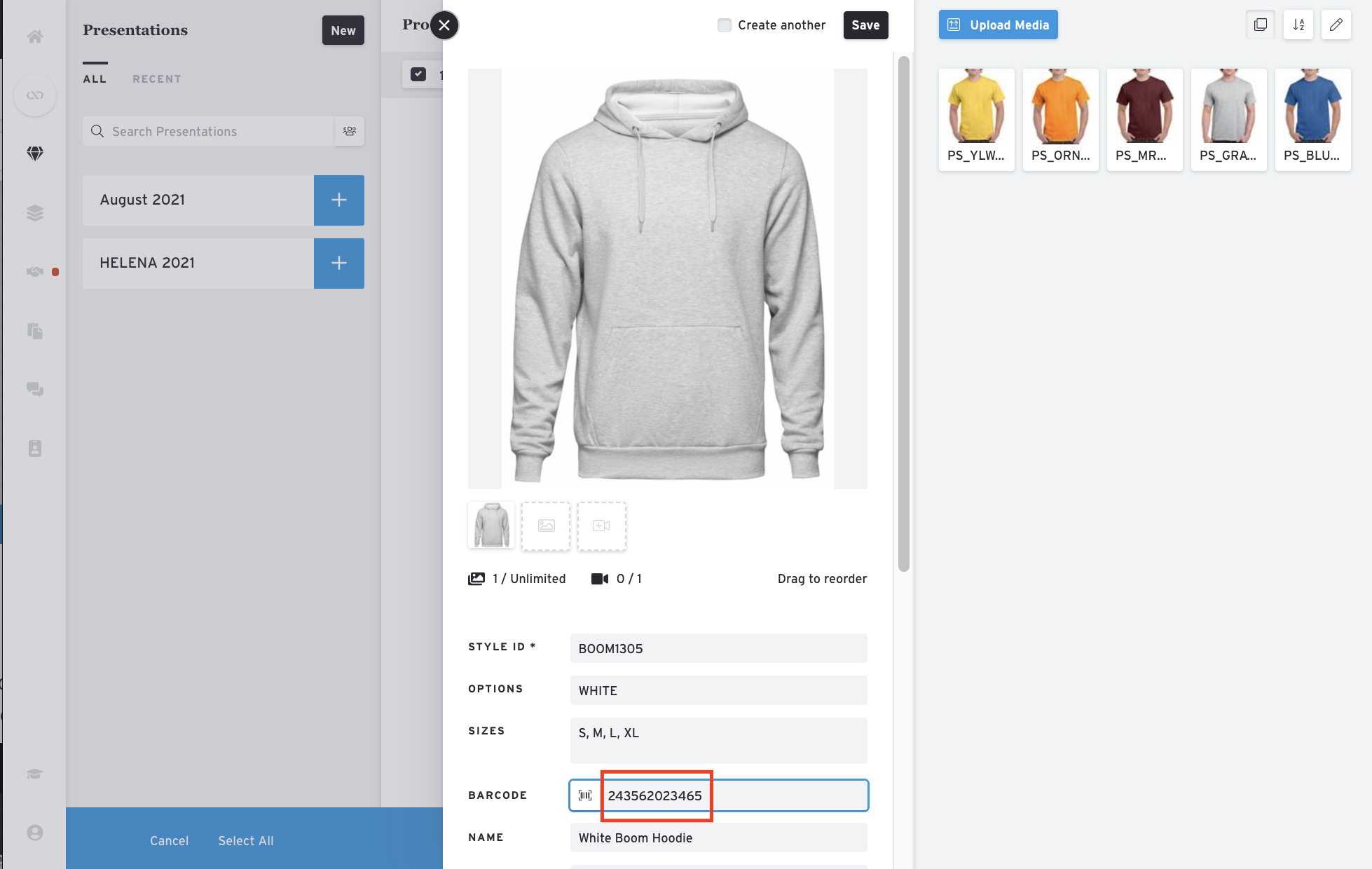 3. If it's your first time doing this, your browser will ask you if you want to use the camera. Please click "allow" to use the barcode scanner.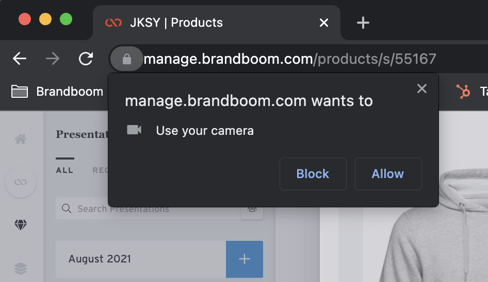 4. Scan the barcode and you'll see a checkmark once it's done scanning and once it has been added to the barcode field.
5. Barcode has now been added to the product! Please make sure to click "save" to save the changes made to the product.
NOTE: If you need to add multiple barcodes, we recommend changing your products view to list view instead.
Add products to an order via barcode scanner:
1. You can now create an order from the orders page. Click "create" on the upper right side.

2. Choose which price list you want to use.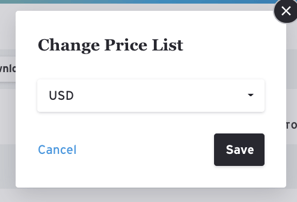 3. Click "Add Product."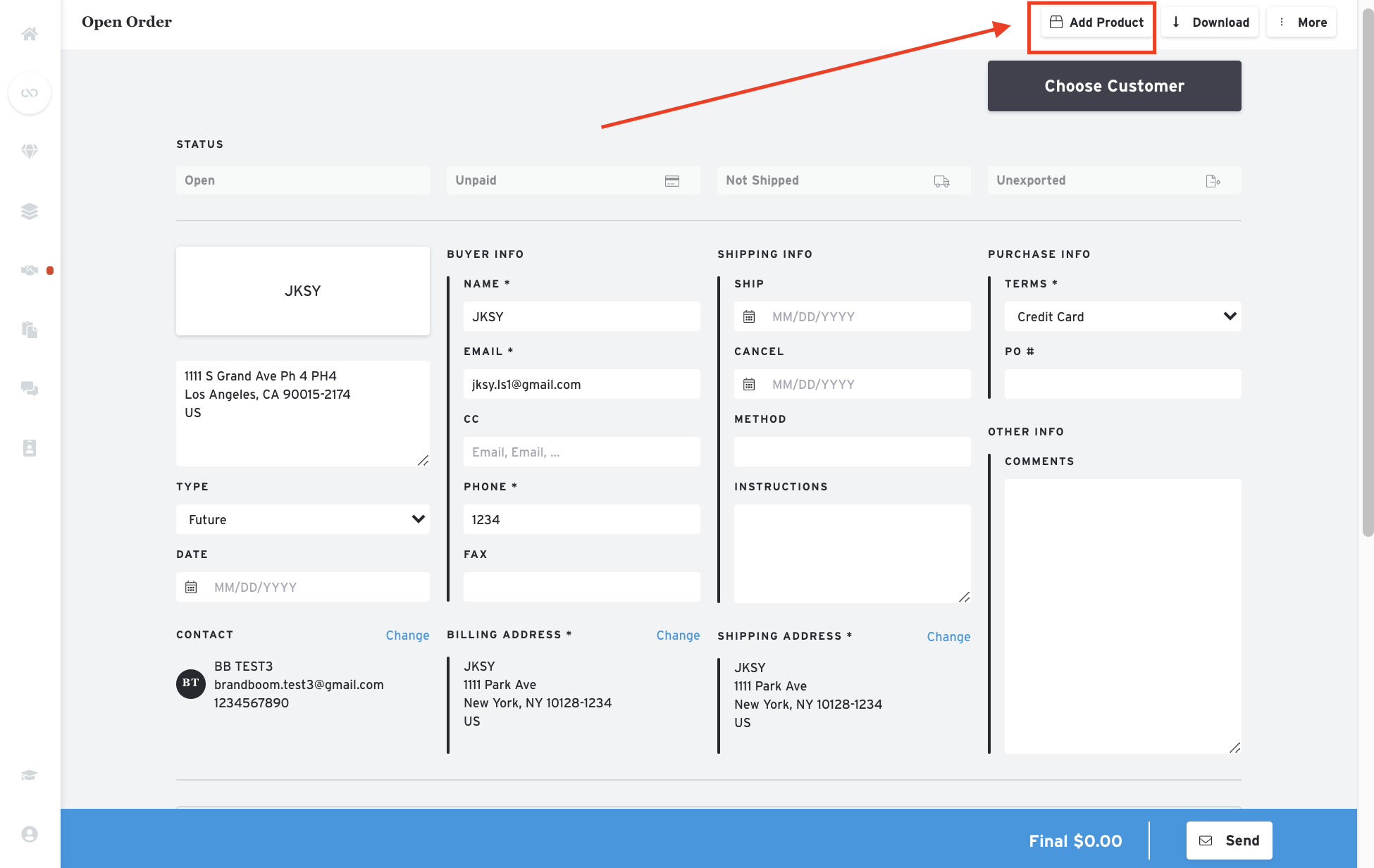 4. Click on the barcode scanner icon.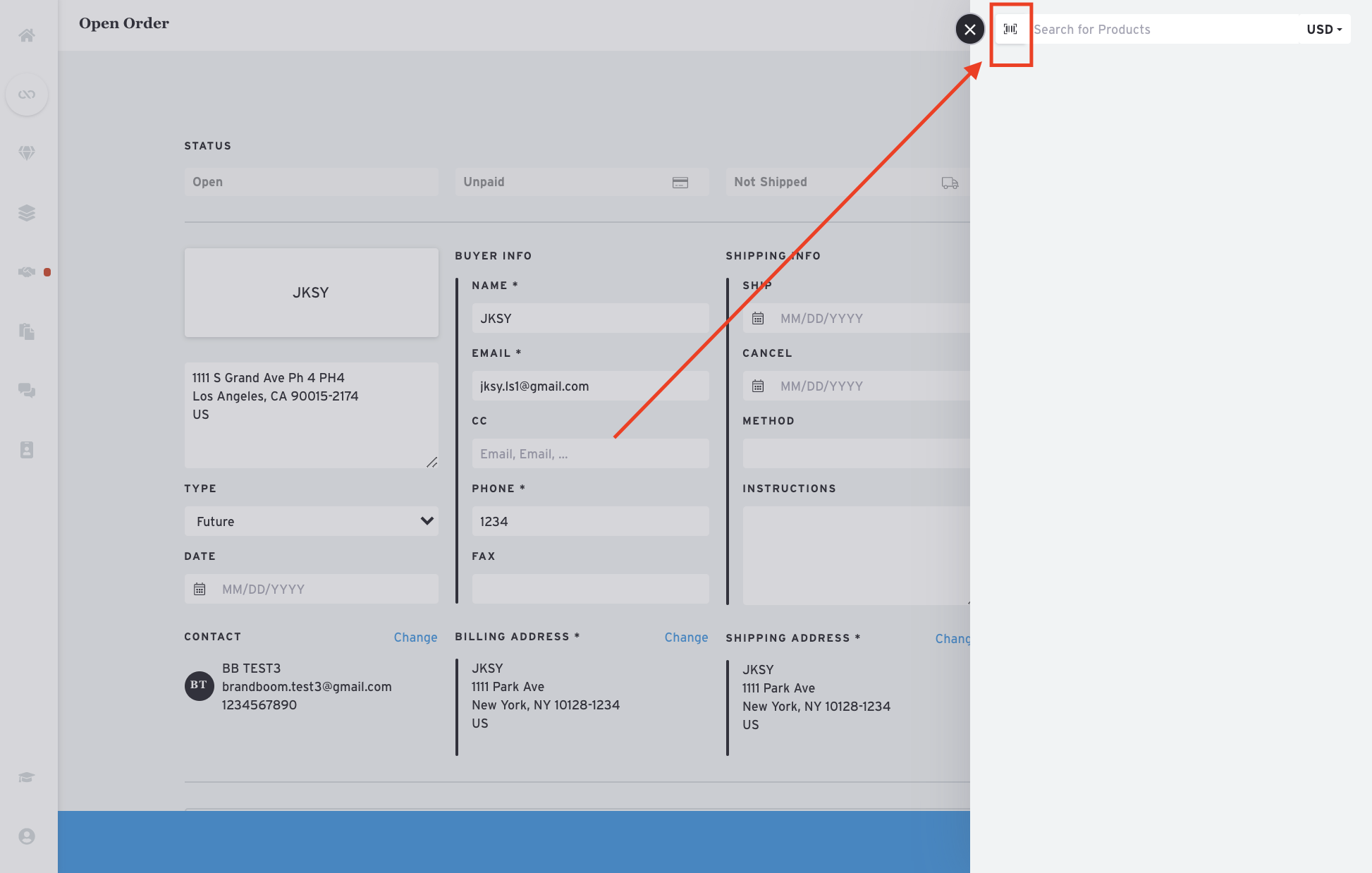 5. Pull up the barcode and it'll search for the product.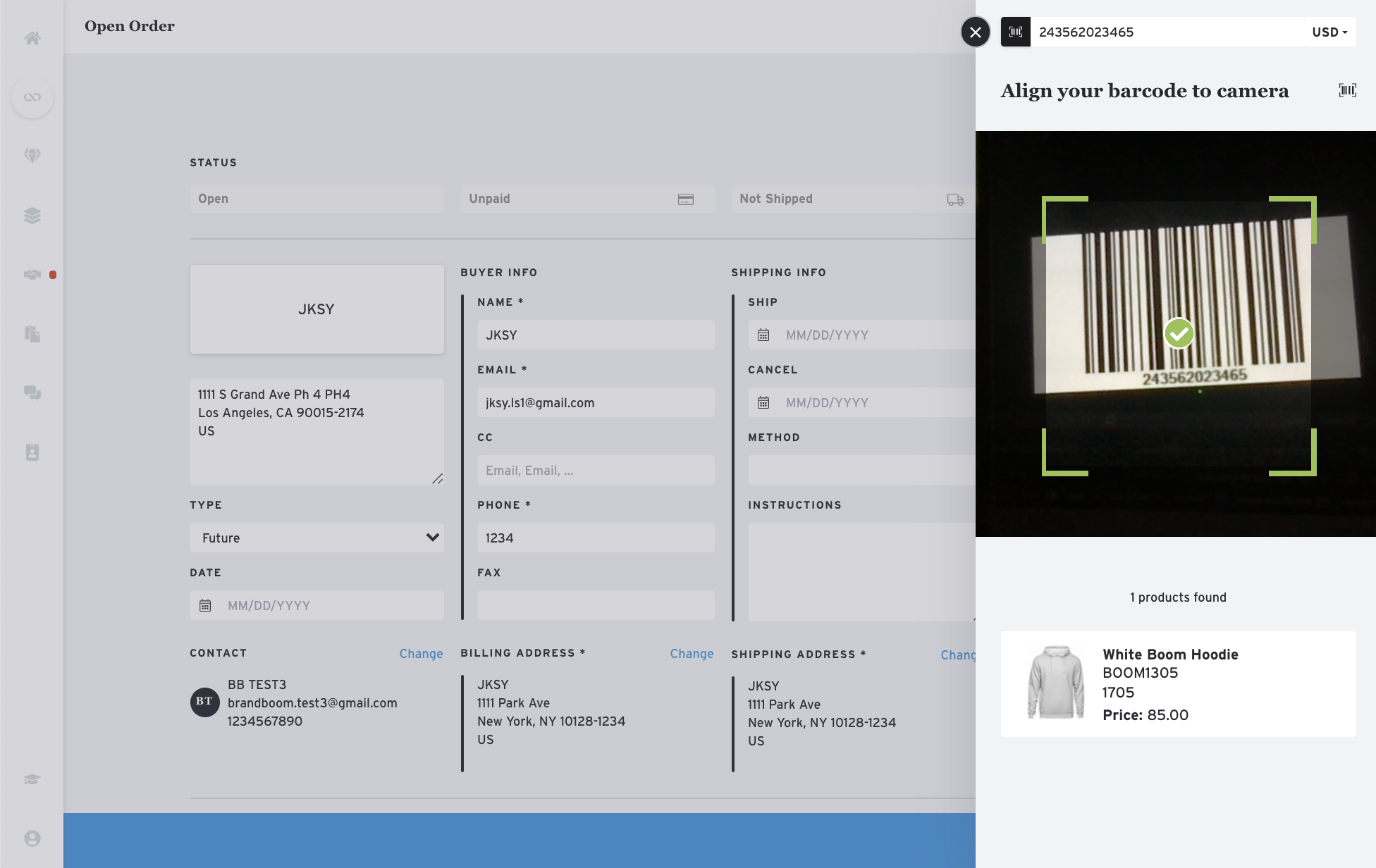 6. Make sure to click on the product to add it to the existing order.
Limitations of the barcode and barcode scanner:
1. There can only be one barcode per product. However, you can use the same barcode in another showroom, if needed.
2. If you opt to split the product, the barcode will attach itself to the first option that product has.
3. You cannot search for the product via barcode.
4. You cannot add the barcodes by bulk via import feature yet.
Supported Bluetooth Scanner/s:
Eyoyo EY-009L - Highest rated and relatively low-cost scanner available on Amazon
Note: Other Bluetooth scanners may work with the platform however, due to the large range and variety of available scanners, Brandboom currently only supports the above scanners.