Shopify is available to:
Free Users - Product import only
Startup/Business Plan Users - Product import and inventory live sync
Please make sure that you are connected to your Shopify account. Check here for the steps.
To Add Inventory Sync:
1. Go to your subscription page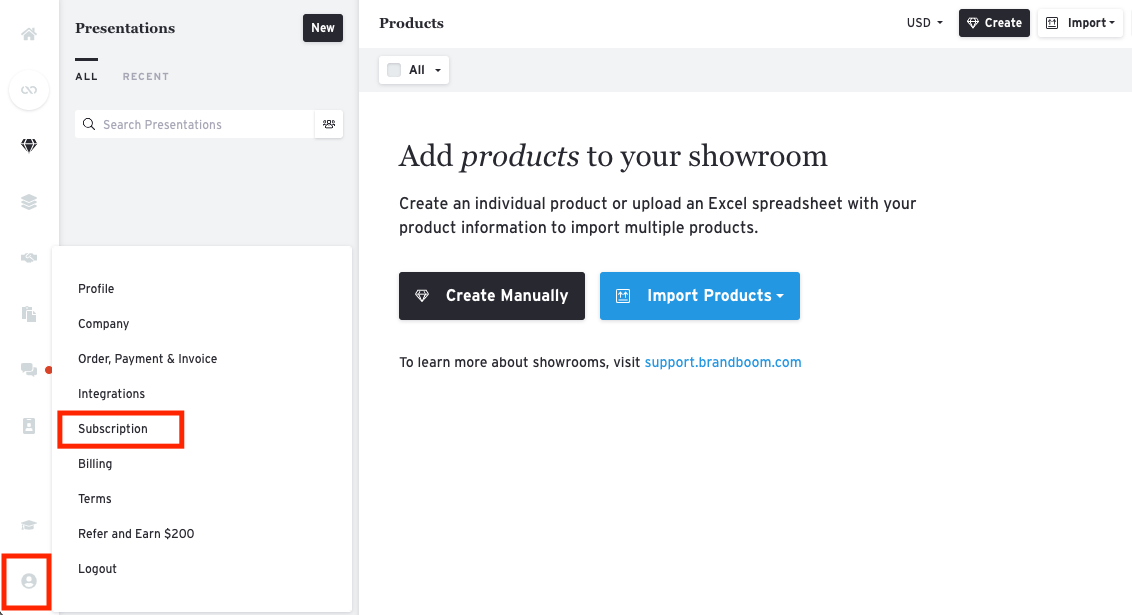 2. Click "Switch"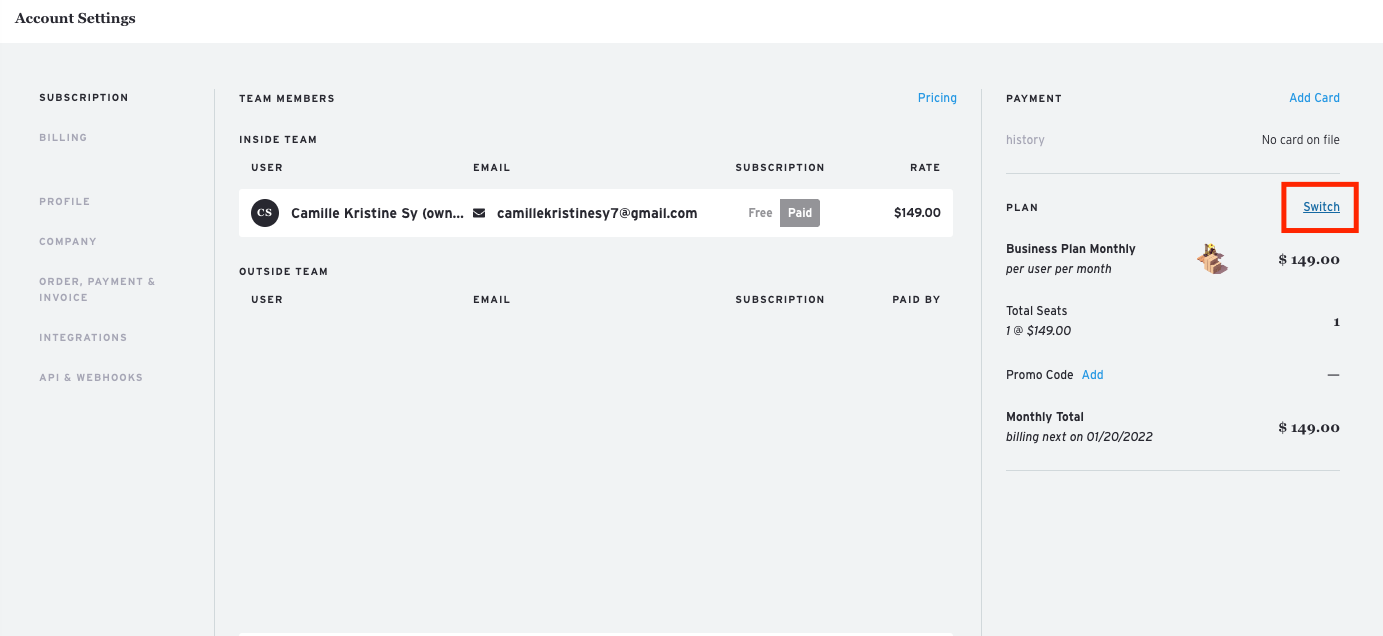 3. Select "Shopify Inventory" under Startup or Business plan (depends on what plan you currently have) and specify how many shops/showrooms you want to use the inventory sync feature with. Hit 'Save + Pay'.
NOTE: There is a $99/month charge for every shop/showroom that you want to use with the inventory sync feature. Maximum of 10 shops available.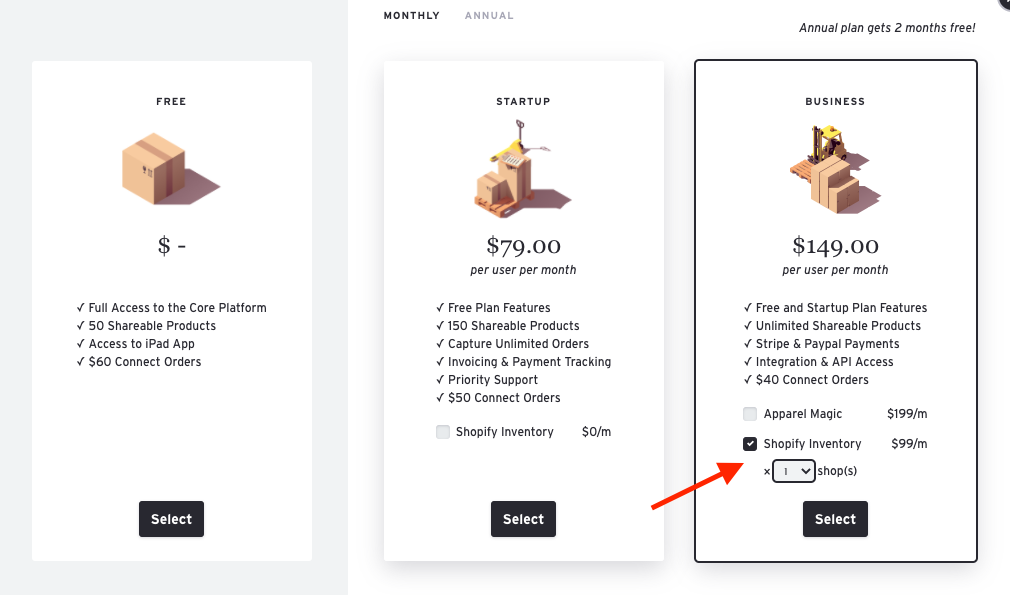 If you have recently added the inventory sync feature and have already imported products from Shopify to Brandboom without it, you can go to your Shopify import settings widget to toggle it on.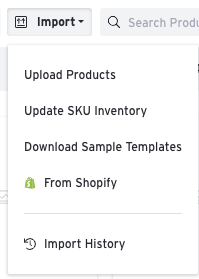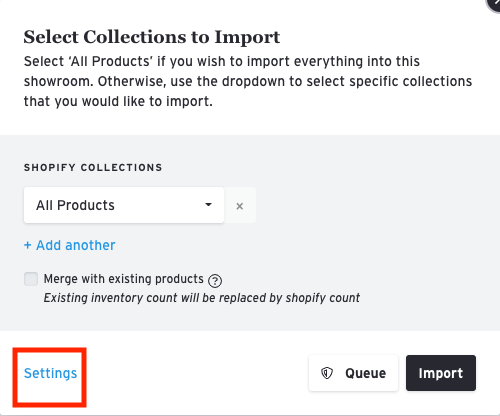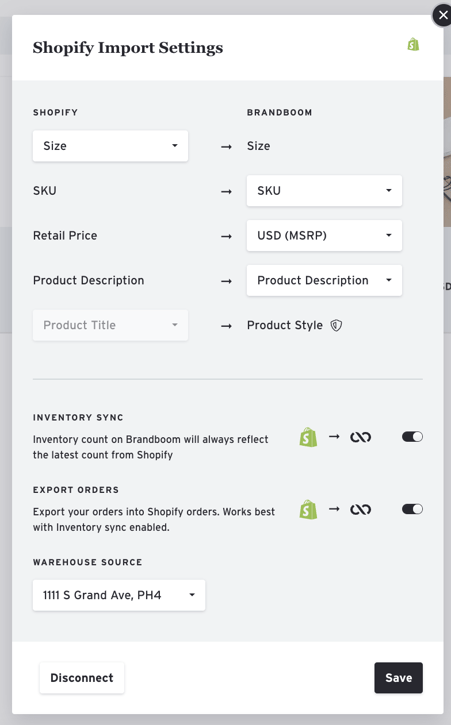 Once this is complete, your inventory will be synced with Shopify. To learn more about ensuring your wholesale orders in Brandboom are synced to Shopify, please read the following article:
Exporting Orders and Syncing with Shopify
You may contact Brandbom Support or your Account Manager directly if you have further questions.