How to Apply for flowPAY (for Sellers)
flowPAY (for sellers) - Offer your customers the ability to pay using Net 60 terms. We perform all the credit checks, collections, and verifications, and will deposit payment within 2 business days after you have shipped the goods.
NOTE: flowPAY requires Startup and Business plans with Invoicing/Invoicing+ enabled.
Please check this video for a walkthrough of the flowPAY registration process:
You can apply for flowPAY by:
Clicking "flowPAY" on your flowfy welcome email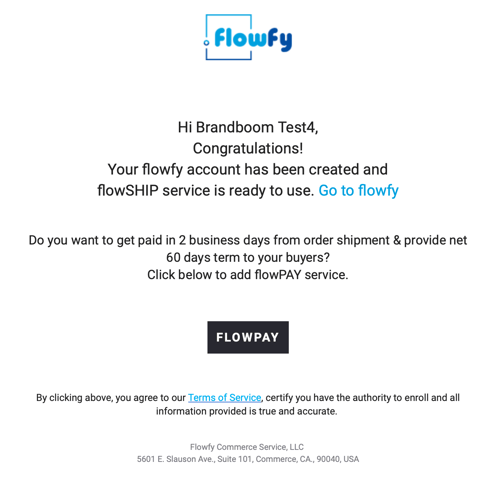 Clicking on the banner from your orders page




NOTE: Please make sure you sign up for a flowfy account first before registering for flowPAY services.