How to Chat with Visitors
Once you start sharing your presentation with buyers, your Visitors page will become populated with information. You may click on the buyer's name at any time to being a chat with them.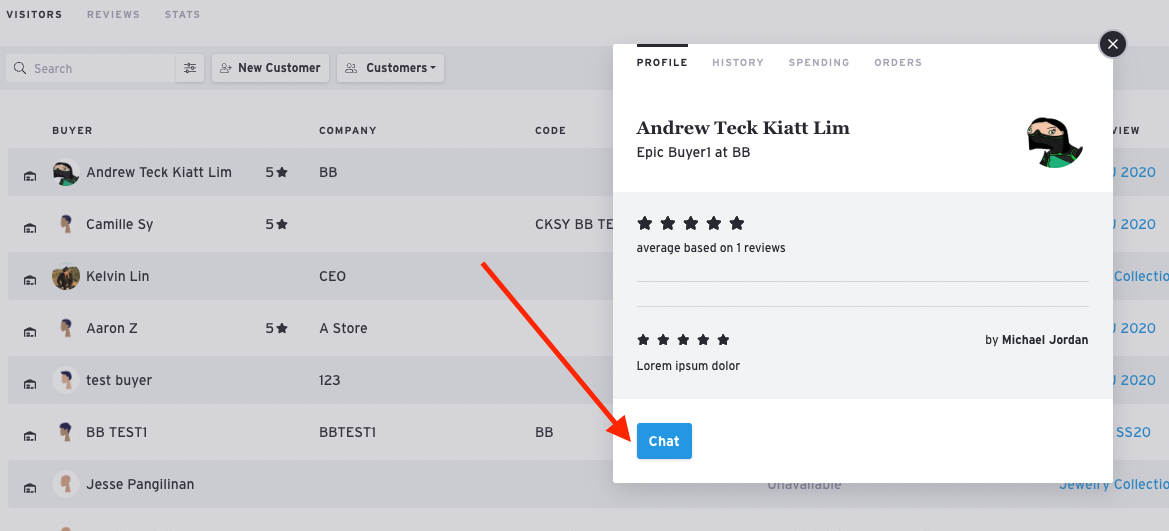 Visitor Chat is available for Seller/Brands to initiate conversations with Buyers on Share Link-based interactions such as via regular Share Links and Trade Shows. For Connect, conversations may only be initiated from the Buyer side.