How to create a Brand Collection
*Collections is available for all paid users (Startup & Business plans)
Creating your first Brand Collection is simple and easy. You will see your Collections icon on your left sidebar which you can click on: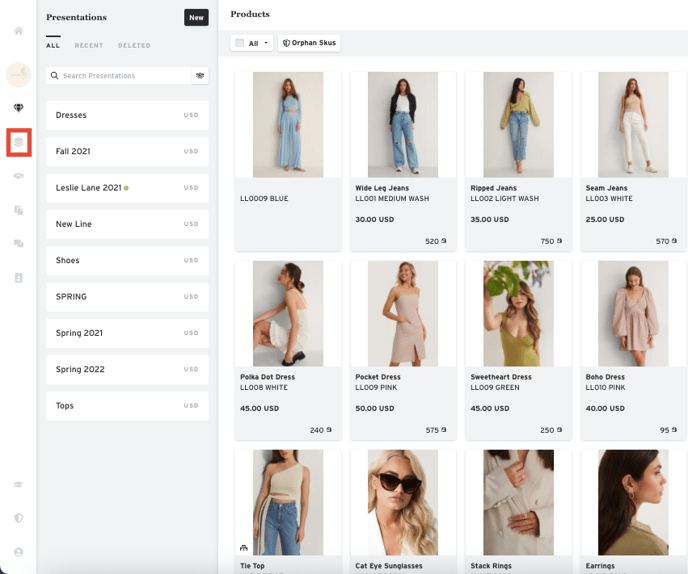 From here you will be prompted to give it a name and description: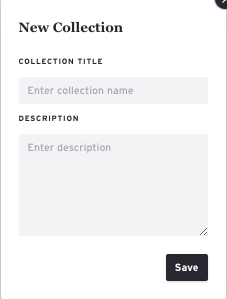 Adding Presentations to your Collections
After that you may start copying and pasting the links of your desired presentations into this new Collection: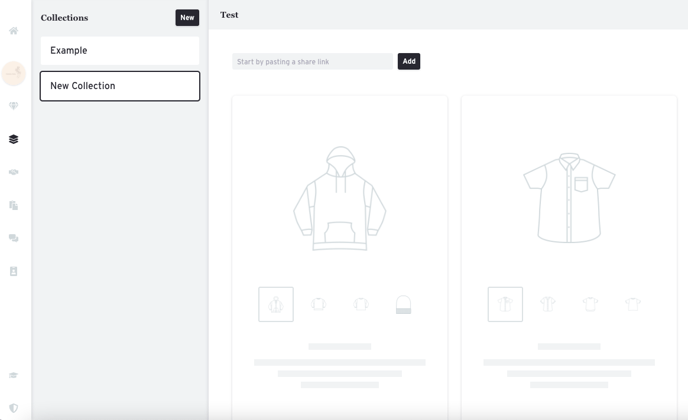 You may also navigate back to your list of presentations on your products page and open up their share panel to easily add it to your Collection: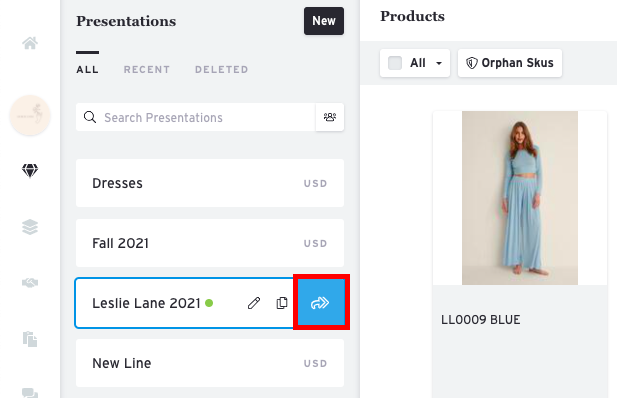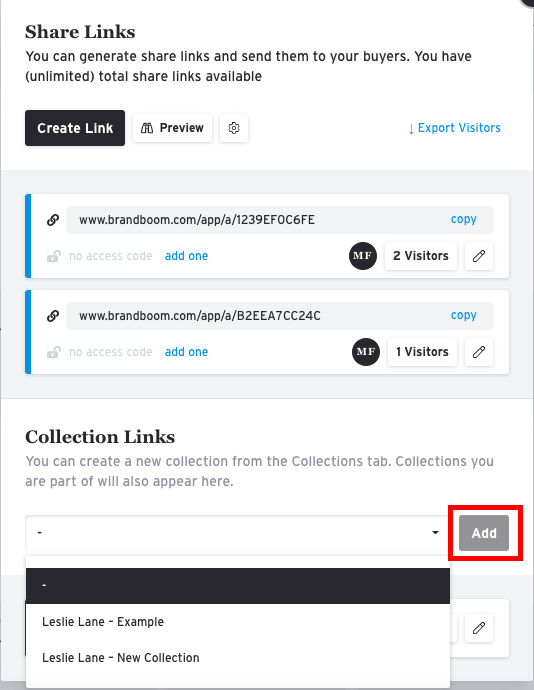 Sharing your Collection:
Once you've added the selected presentations to your Collection, you may generate a link to start sharing it with your customers.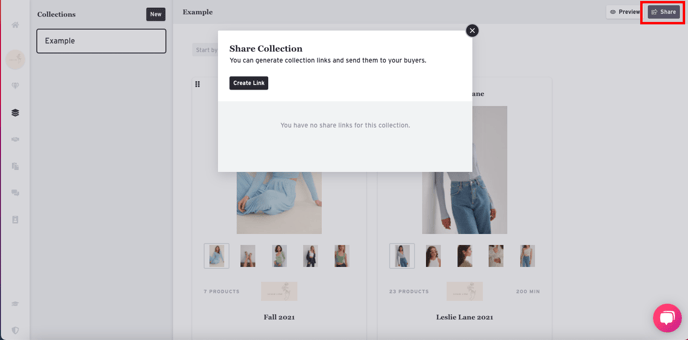 This Collection link will function the same as a presentation link. Be sure to copy and paste it into your emails and messages to your buyers!