Once you're approved to use Brandboom payments, the transactions (Brandboom Payments) tab should appear on your account settings. You can check earnings, fees, and all the transactions you've made within this tab. You can also click "view on Stripe" for even more details.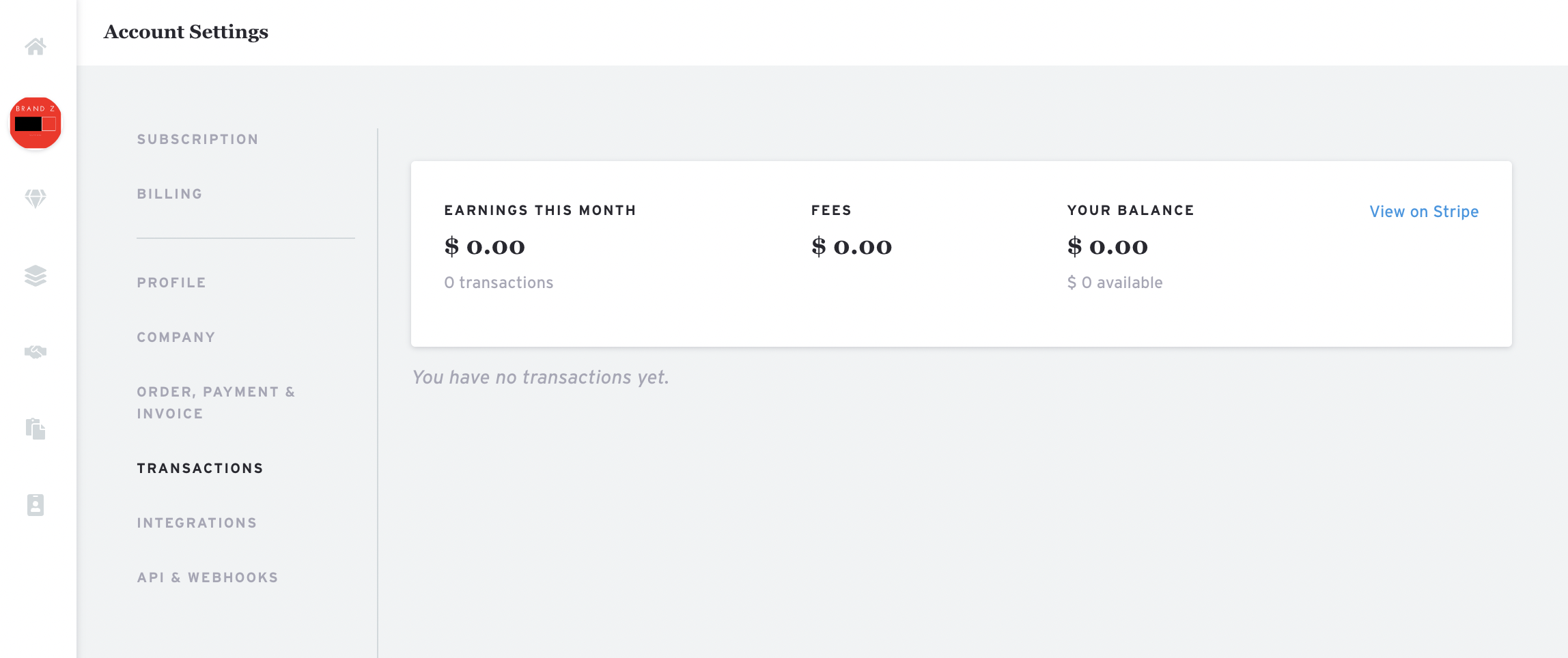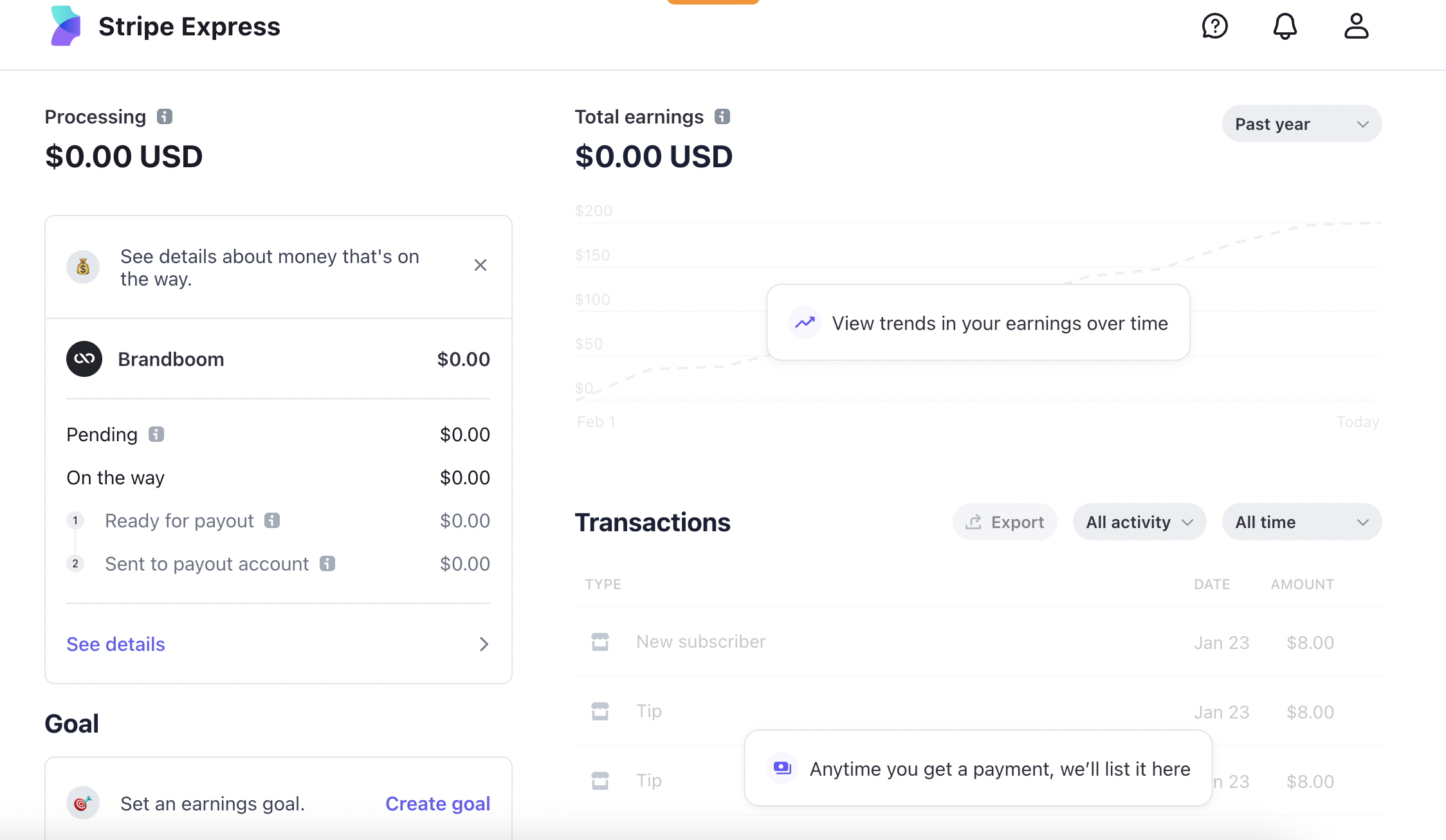 For sellers, you'll be able to set up Net 60 here:
Showroom Settings > Order > Shipping & Payment > Integrated Payments > Slope Net 60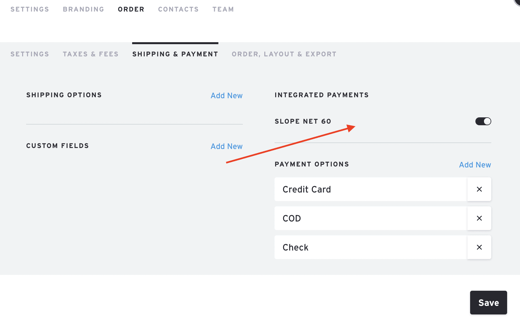 Presentation Settings > Order + Payment Settings - Slope Net 60 Terms has a toggle for each presentation (Toggle is on by default)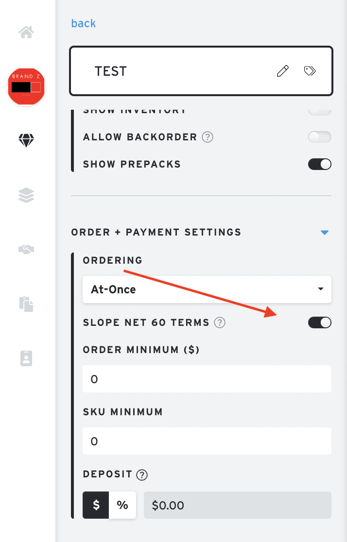 NOTE: Showroom Slope Net 60 settings will override Presentation Settings
For buyers, make sure to prequalify first and request Slope Net 60 when placing an order.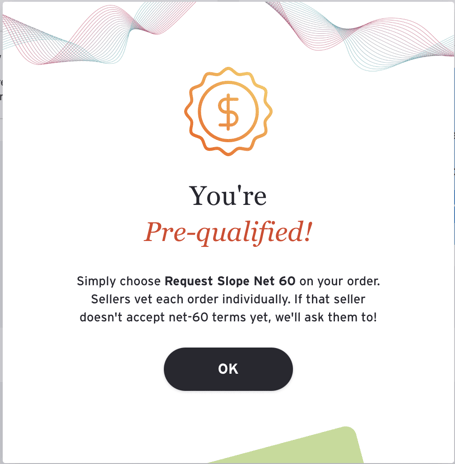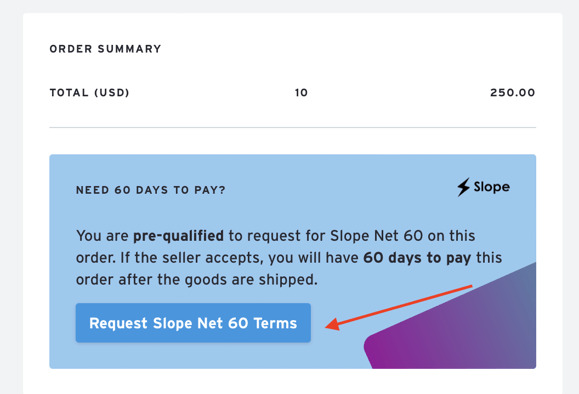 Once a buyer has requested for Slope Net 60 term, the seller has to approve it. You will then have 60 days to pay once the goods are delivered.
Buyer Order Form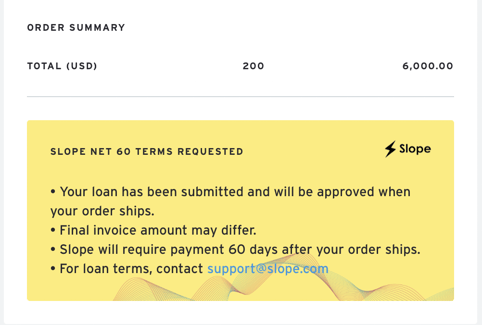 Seller Order Form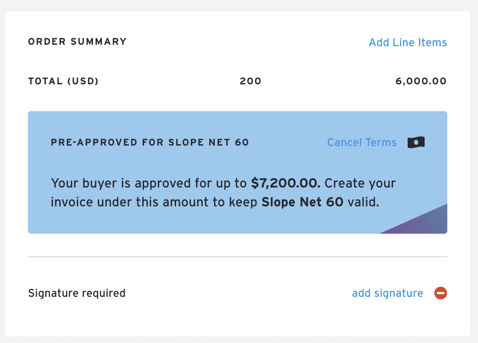 How to get paid?
Sellers typically get paid within 5 -7 business days after the order has been delivered.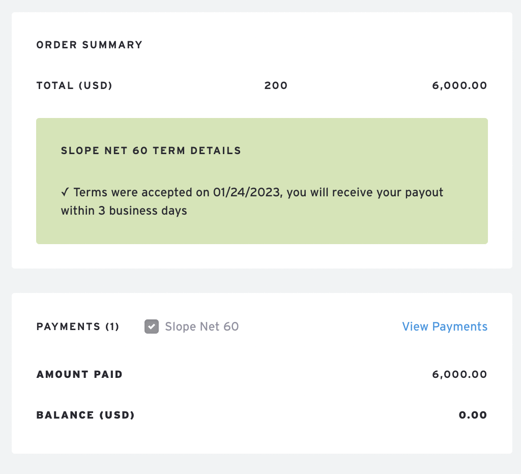 Under the transactions tab, you'll see your earnings and fees you've incurred.