If you would like to import or export customers in bulk, you can do so using .XLS files.
Import from Excel template
Open the Customers Page by clicking the 'Customers' icon on your left-hand menu.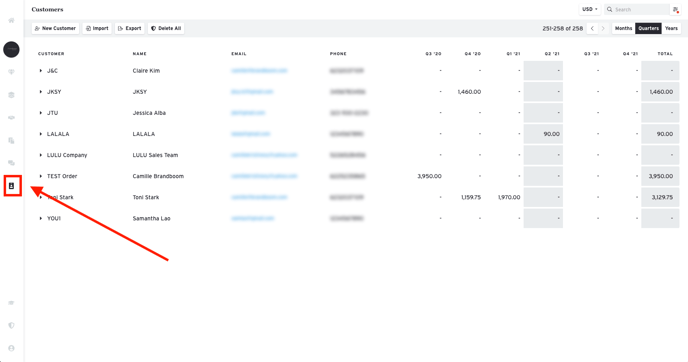 Click 'Import' along the top toolbar

And the Customer Import panel will appear. You can click 'Start' to upload or link to a Customer Import file.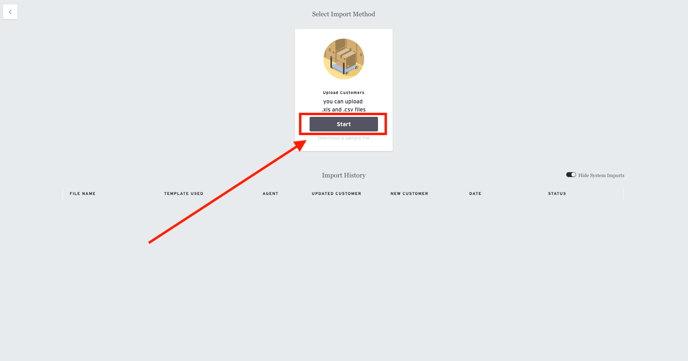 Customer Import Template
If you need a template to help import your customers, click 'Download a sample file' to download the Excel template. Open and edit the template file and fill in the information for your customers.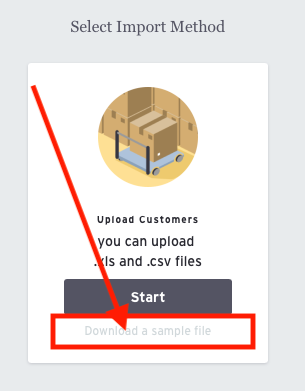 The red and green labels at the top of the spreadsheet will explain the various fields.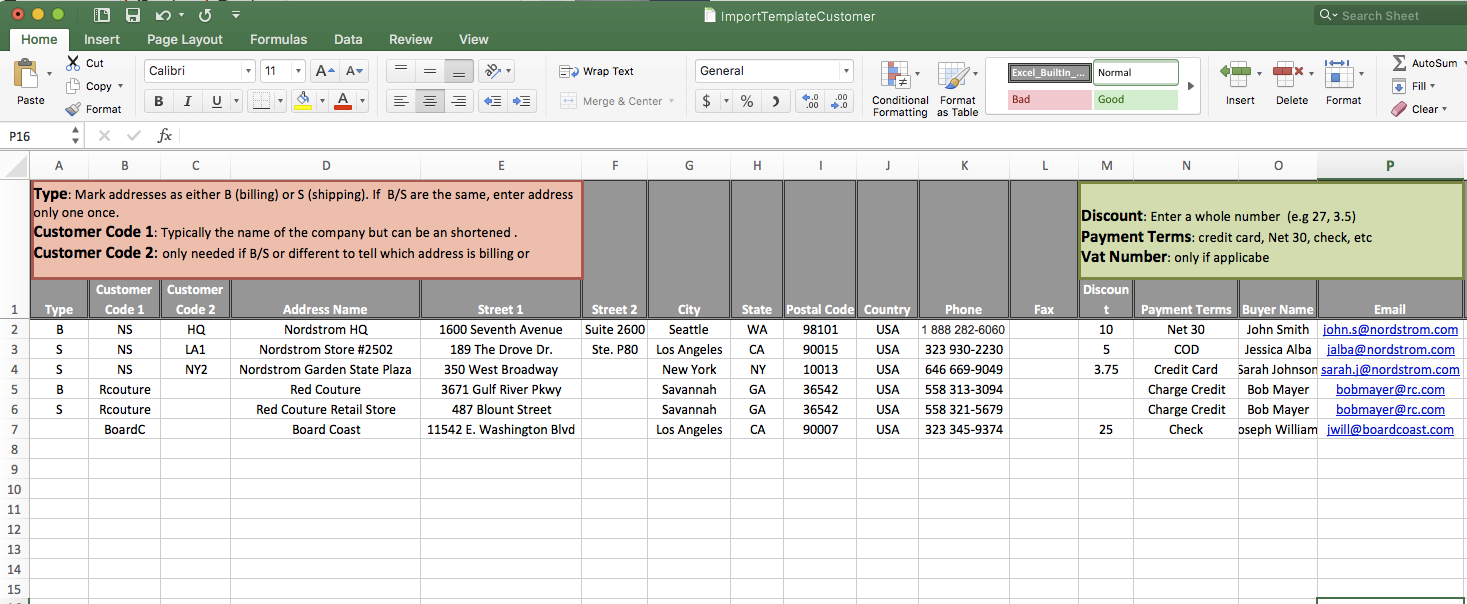 Once you've completed the spreadsheet, you will need to upload it to Brandboom. Click 'Start' to upload the file from your computer or link from another location.
Multiple Shipping Addresses
Importing Additional Shipping Addresses through Excel
If your customer has multiple shipping addresses, pay attention to the "Type" column on the Customer Template.
Enter "B" under Type to indicate a billing address.
Enter "S" under Type to indicate a shipping address. You can use Customer Code 2 to identify different shipping addresses for one customer.
If the Type Column is left blank, customer information in that row will be imported as a Billing & Shipping address.

Export Customers
IF you need to export your Customers, click the 'Export' button in the toolbar.

Next, click the 'Export' button and you should receive an email with a download link for your export template.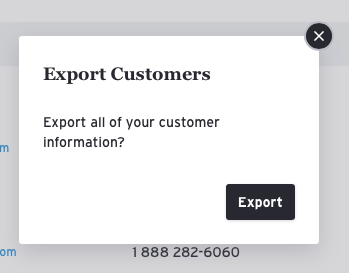 NOTE: Password-protected files cannot be imported.