From the main Products page, click the dropdown button next to "+ Product" and select "Import Products"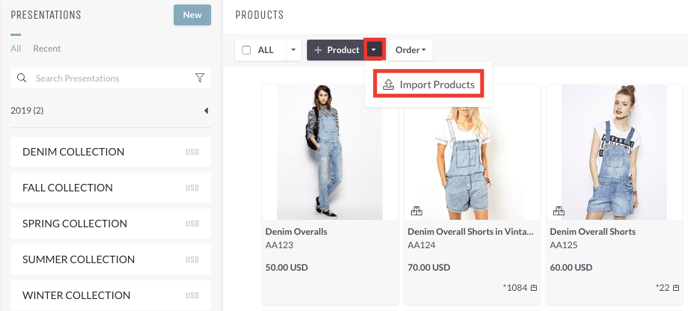 You will then be taken to the Import Products page where you can select the Import mode. To build New Products and update Product Information, use the "Upload Products" option.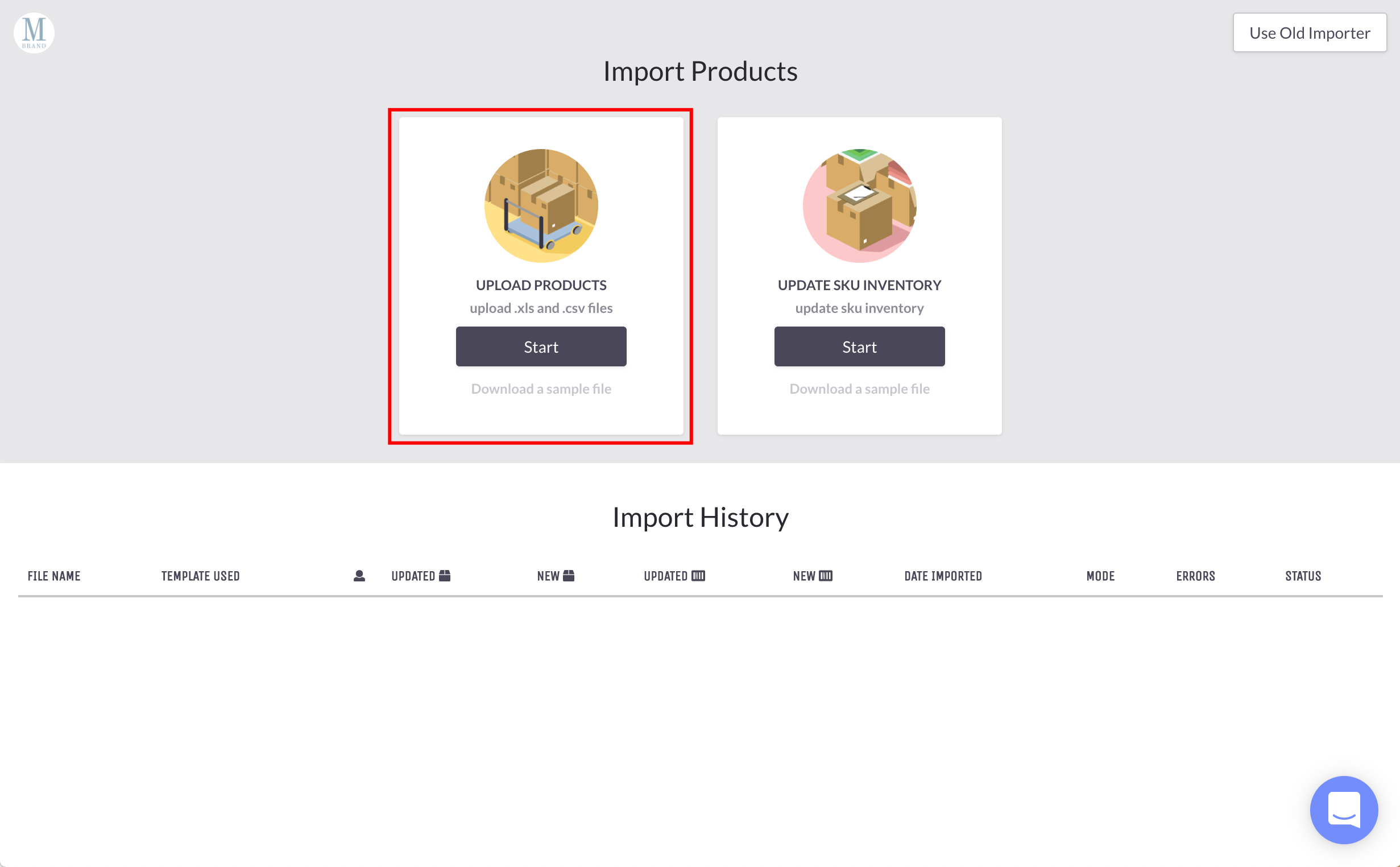 Click the "Start" button on the "Upload Products" option to bring up the importer panel.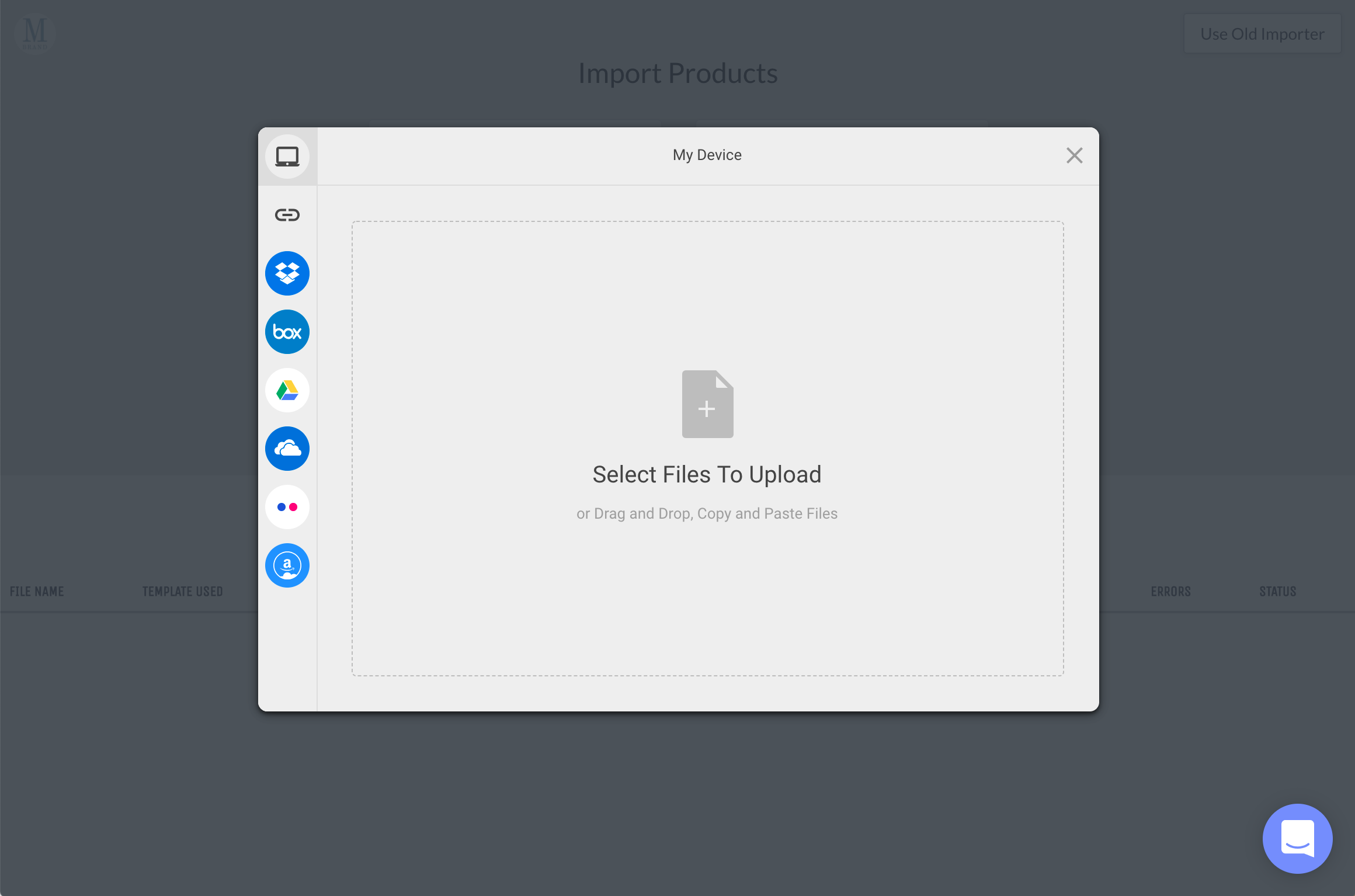 Select a file from your computer or a linked account and click "Upload". You are also able to get a .csv file for uploading purposes from Shopify by exporting the data from that site.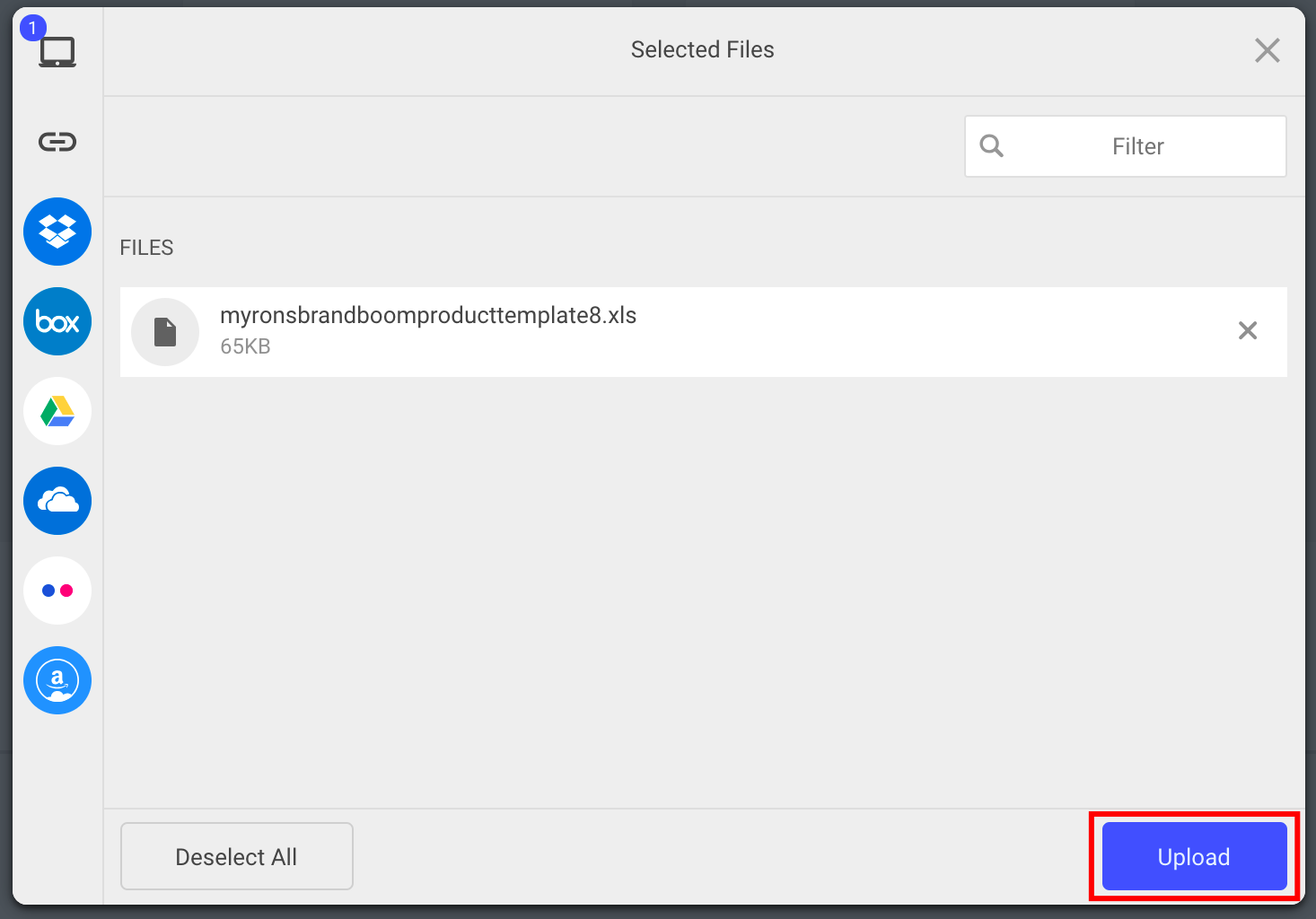 Map Columns
When the file loads successfully, you will be prompted to map the fields from the file to Brandboom's Product Attributes. You can make any adjustments here if needed.
If you've uploaded a Shopify .csv file, please click on "Select Template" and choose Shopify.
If you've uploaded a Brandboom Template, it will automatically detect and match these for you.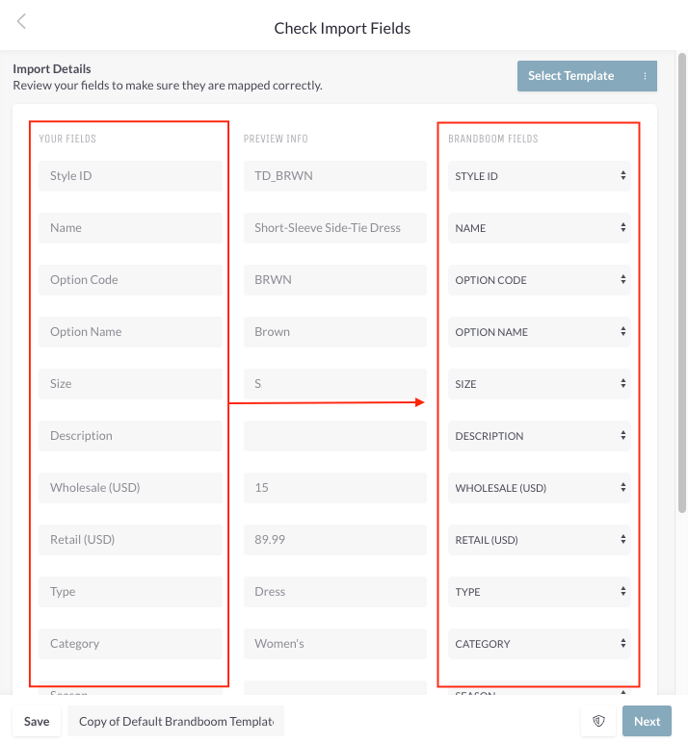 Combine vs. Split
Select between Combine or Split for the Product Build method.
Finish Importing
Click the "Import" button to proceed with importing your file.
Import in Progress
When your import job begins successfully, you will see a confirmation message and the "Create Product" button group will turn yellow to indicate an Import in Progress.


You can click on the "Import in Progress" button to view the Import Page.
Import History
At the bottom of the Import Page, your Import History will list all of the completed and in-progress import jobs.