Invoicing: Download or Print a Packing Slip
Individual Invoice
Open the Invoice, click Download from the upper right corner, and click Download PDF.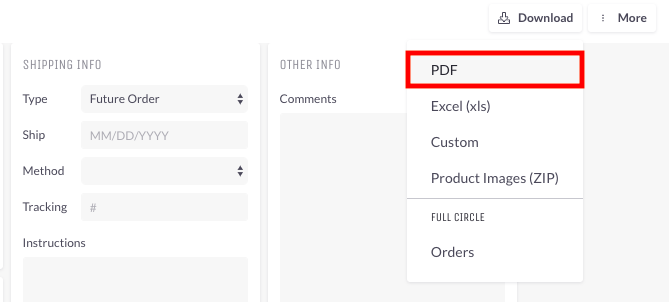 The menu which appears will let you customize the type of form you want.

Multiple Invoices
From the Orders Page or the Invoices page:
1). Select the invoices you would like to print or select All in the toolbar at the top of the page.

2) Click "PDF"
3) Select a default template or create and save a new template, then click Download. Once the PDF has loaded, you can either print or save the file.