Please note that the Connect service is only available to registered Buyers.
If you are not a registered Buyer, unfortunately, there is no open sign up at this time.
If you want to sign up:
Start by Viewing a Presentation
At this time, the only way to sign up as a Buyer is to be invited with a presentation link.
If a Seller sends you a presentation online, you will be prompted to enter your email address and then you will have the opportunity to create a Buyer account.
Closed Sign up
Since Brandboom is a private system, there is no way to create a Buyer account without first going through the presentation viewing process. Please note, starting early 2020, Brandboom will accept Buyer registrations and verification for select portions of the platform.

If you have not received a presentation link and would like to be notified if open sign up is available in the future, please contact Support.
In the meantime, we recommend reaching out to Brands directly if you are interested in purchasing wholesale from them.
To understand how Connect works for Buyers, see Connect for Buyers.
Opt-Out of Connect as a Buyer or Unsubscribe from Connect Emails
First, it's worth noting that you must be a registered Buyer and have activity with Sellers in order to be eligible for Connect.
If you are not eligible, you will not appear in the Connect system or get proposals.
Access Buyer Account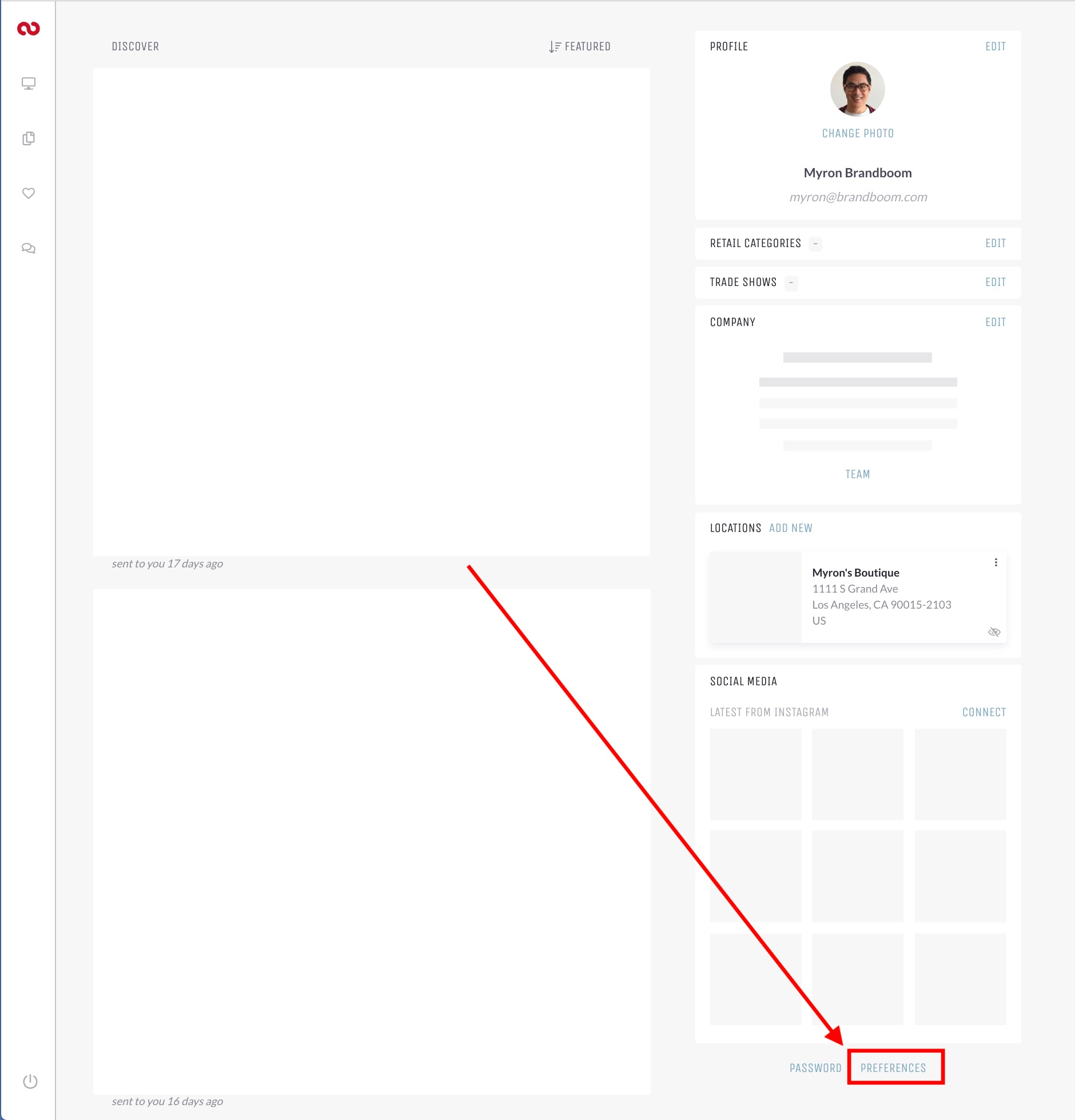 Log in to your Buyer account and click "Preferences" on your Home page.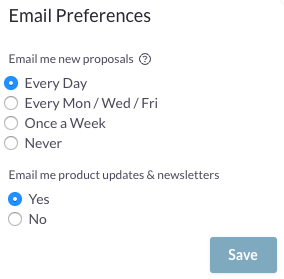 The Connect Settings panel will appear and allow you to disable proposals and other updates.