Join/Opt Out of Connect Marketplace as a Buyer
Please note that Connect Marketplace is only available to Verified Buyers.
Opt-In as a Buyer
To opt-in to our Connect Marketplace, you will need to have done the following:
Have a Verified Buyer Account on Brandboom
Complete your Profile with appropriate Categories and Trade Show information as well as opt-in to receiving Connect Digest communication
Opt-Out as a Buyer or Unsubscribe from Connect Emails
To opt-out of our Connect Marketplace, you will need to login to your Buyer Account, then click on your Account Settings > Preferences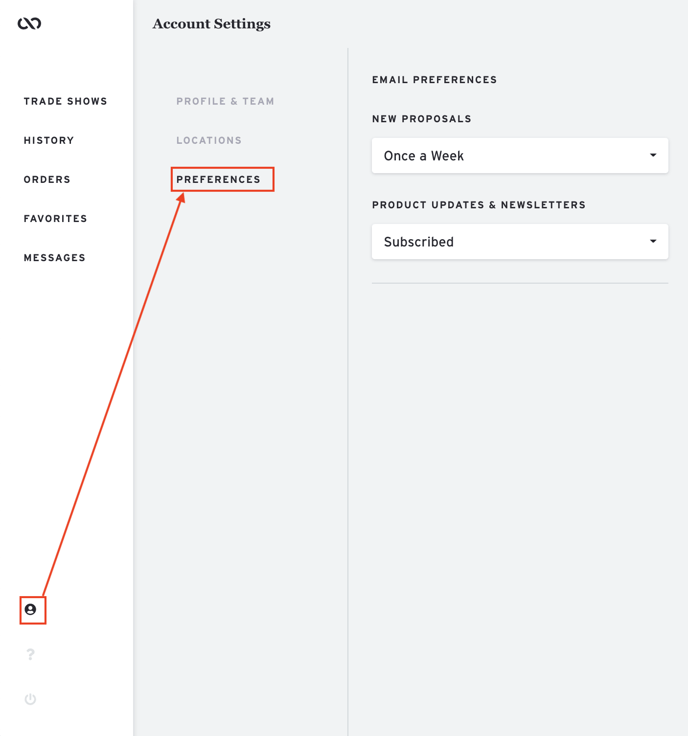 You can then choose your delivery settings. By selecting "Never" - you will stop receiving Connect Digest notifications.