Presentation // Advanced Options
Loose Products in Presentations
What is a Loose Product?
By default, products that are added into a Presentation will be "loose" (Located in the product bin) and will appear at the bottom if you already have multiple elements in the presentation.
The space for these Loose Products is always anchored to the bottom of the page, so as Sections are added, the Sections will always float above and push the Loose Products down.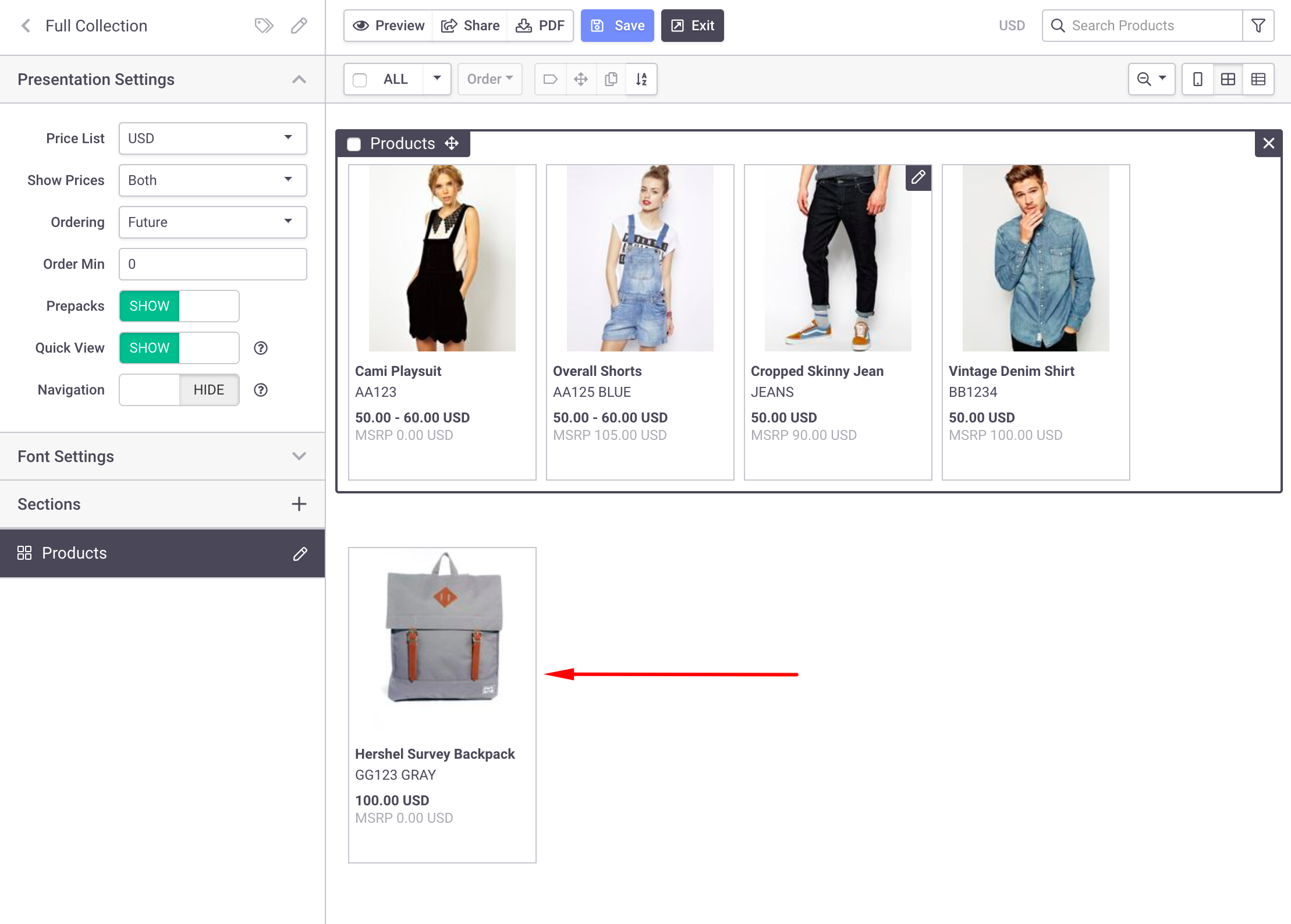 Because of this, no Section can be moved below the Loose Products. Also, Loose Products cannot be moved between Sections.
Add Product Section to Move Loose Products
A Product must be added to a Product Section to allow for other Sections to fit around it.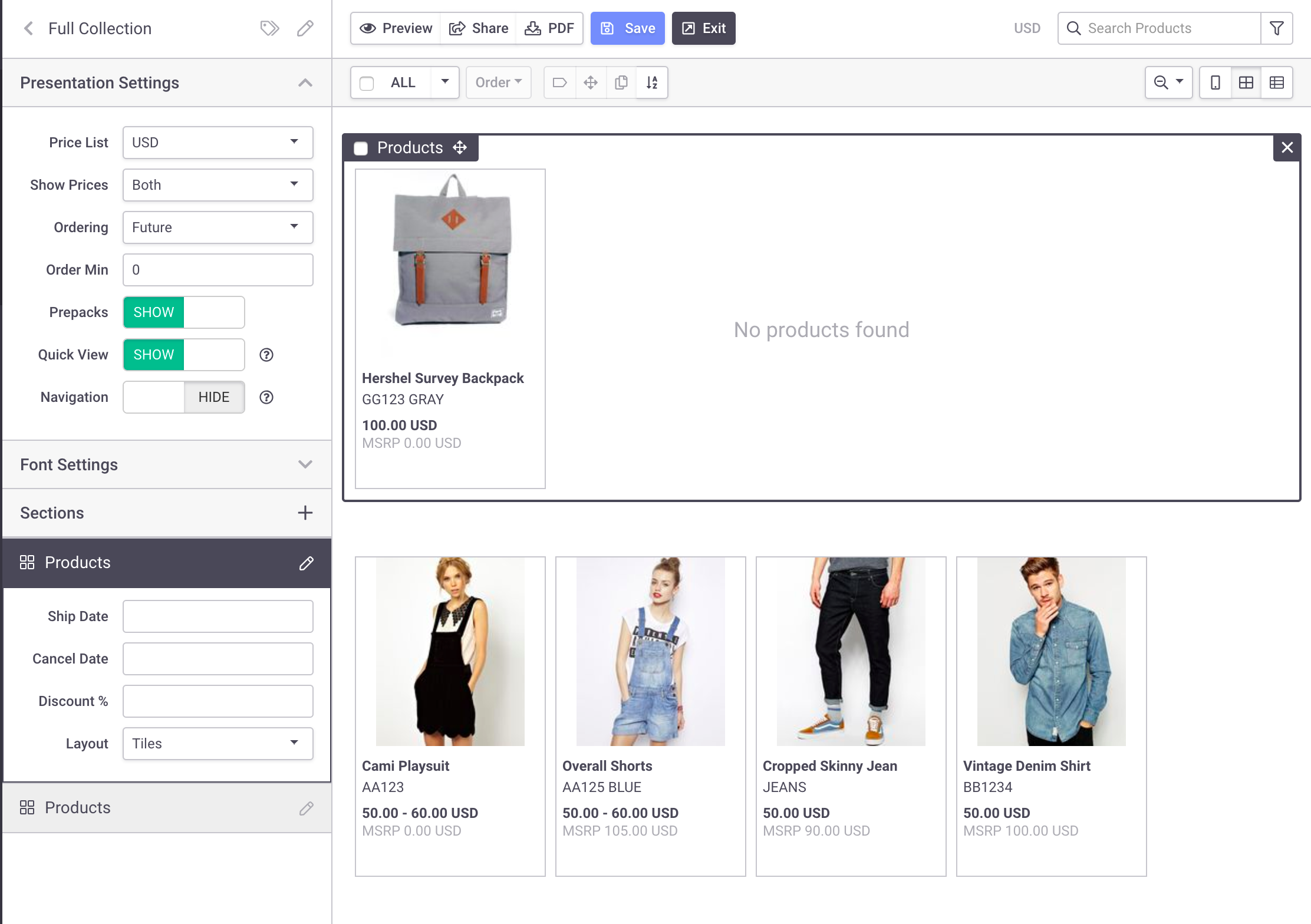 For more information, see the Products Section Overview article.