A Multi-Brand Showroom (previously known as Vanity Page) is a directory that allows your Showroom or Brand the ability to showcase a Collection or multiple Collections of different line sheet presentations. You can add Brandboom share links for any presentation you have been given permission for a share link for.
Limitations
Please remember that interaction between Buyers and Brands on Brandboom is presentation-based. If you have a legacy Vanity Page, you will need to activate Collections to have access to this feature. Vanity Pages will be sunset by Brandboom in the future. Collections is available to Paid Subscribers only.
Creating a Multi-Brand Showroom
Start by clicking on your showroom icon and click on the "Add New" button: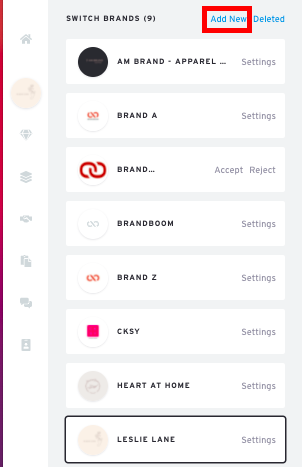 Select Multi-Brand Showroom to create it: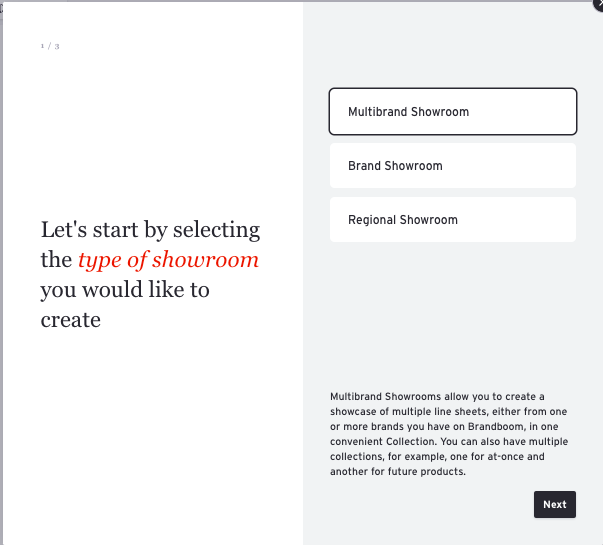 Note: If you have previously created a Vanity Page, this option will not be available. Only 1 can be created for each account.
In the next window you can name your Multi-Brand Showroom and customize the URL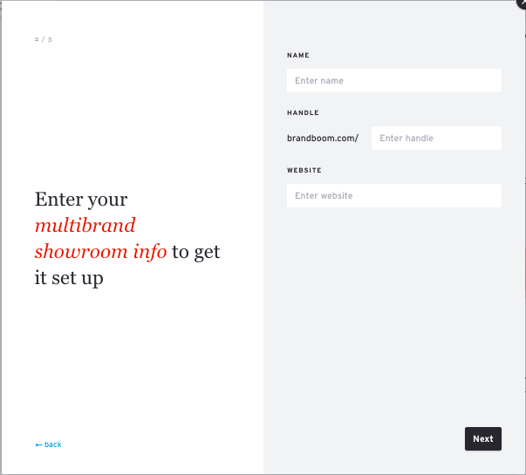 Click 'Next' and add a cover logo and Brand Description: