What is a Presentation?
A Presentation is a space that allows you to add and customize Products and Sections.
Each Presentation also has its own:
Owner (Creator)
Presentation Name
Presentation Settings
Online page on Brandboom with its own address
Share Settings
Viewer History
Seller Side Appearance
Entry in Presentations List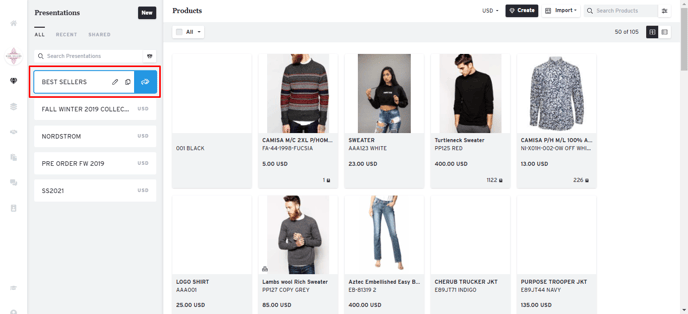 Opened in Presentation Editor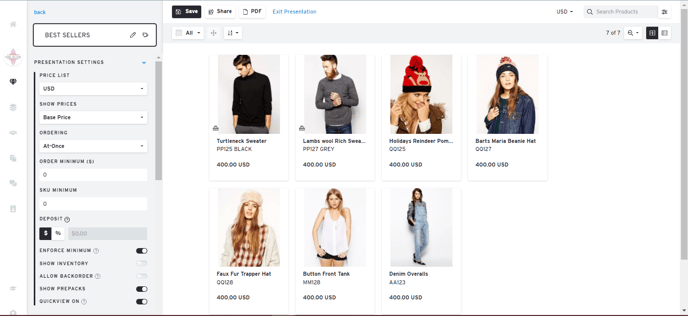 Online Presentation or PDF
Presentations can be displayed and viewed online or turned into a PDF designed for print.
The way the Products and Sections are structured allows them to be shown similarly online, with a lot of flexibility to accommodate different screen sizes on different devices. Online Presentations also give you the option to let viewers zoom in on your images and place an order.
The same Presentation contents can also be formatted for a PDF or printed page using the PDF function. Since the layout and sizing are not predetermined, the user is able to customize these settings to their liking.
Online Presentation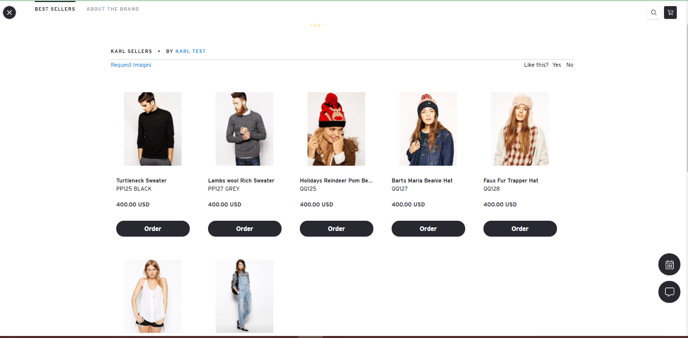 PDF