Recall a Connect Marketplace Proposal
If a Proposal has already been delivered, you can recall it by going into your History Panel (top right of your screen).

In the Proposal History panel, there are checkboxes next to each of the Buyer's names. If you click on the checkbox, it will display a Recall button on the bottom Action Bar.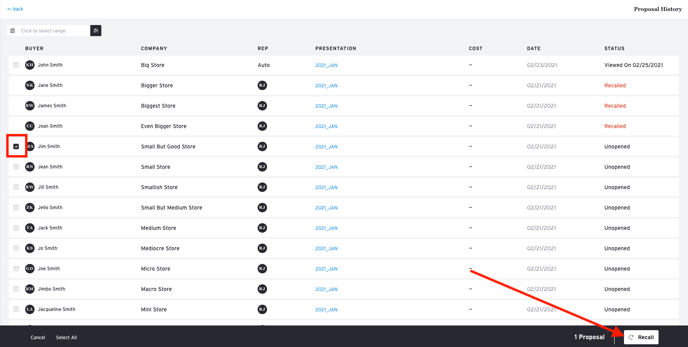 Once you have selected the Proposal(s) that you would like to have recalled, you will need to click 'Recall' and then confirm.