We know you love Brandboom, right?! If you have new users within your organization or have friends who would benefit from using Brandboom, you are able to send them your personal invite code, and receive a $50 Amazon Gift Card* to spend on some treats for yourself!
To be eligible:
1) New users must use your personal referral link to sign up, without that, unfortunately, we are unable to know if someone has been referred
2) New users must subscribe (StartUp or Business Plans) for you to be eligible to receive your Gift Card
3) New users must not be part of an existing Brandboom team
* As of December 01, 2019. Terms & Conditions listed on the Referral page set out below
Process:
1) Log in to your Brandboom account, and click on on your profile menu icon on the bottom left of your screen, a menu will appear with 'Referrals' as an option to click: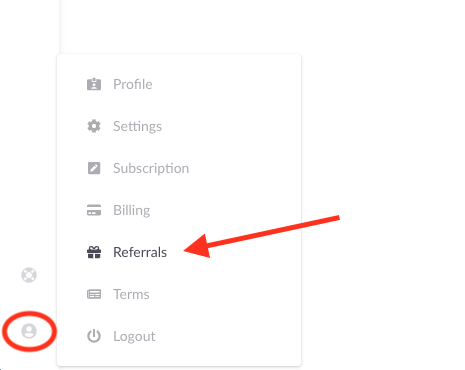 2) A popup will appear on your screen, detailing Brandboom referral information. You can click on 'Copy Link' to send it to anyone you would like!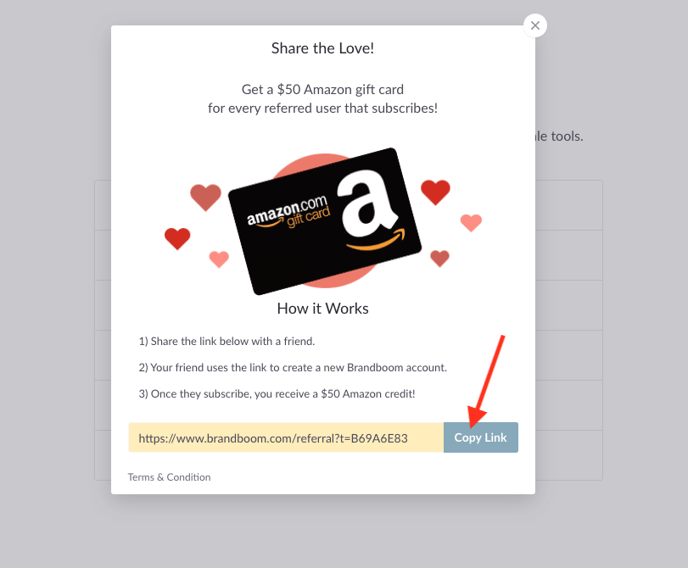 It's as easy as that. Happy Referring!