Presentation // Advanced Options
Rename a Presentation
Before renaming a presentation, it is important to understand that the URL cannot be changed.
The URL is permanently set when the presentation is first created (e.g. "Summer Collection" becomes "brandboom.com/brand/SummerCollection"). Therefore, renaming the presentation will not change this URL, in order to keep links active.
New names will only appear in your menus and appear on the initial email prompt as a Title for your buyers.
If you wish to create a new presentation with a brand new URL, you can create one from scratch or duplicate an existing presentation.
Apply a new name (with original URL)
1) Hover over the presentation you want to rename.
2) Click on the pencil icon to the right of the presentation name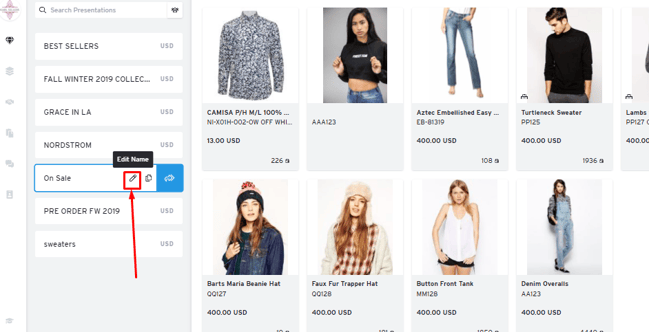 3) A window will pop up and you should be able to rename the presentation there and hit "Save."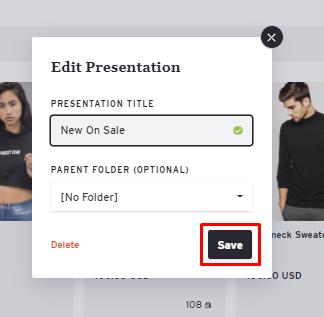 Under your presentation list, you should now see the presentation with its new name.