Report a Seller
When drafting an order, click "More" and select "Report this User."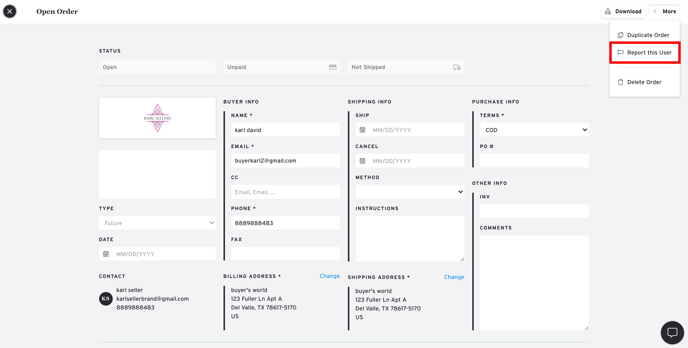 You will have the option to select a Reason and enter a comment for Support to review.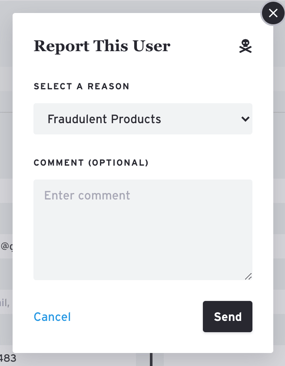 Reasons for Reporting a Seller
Fraudulent User
Fraudulent Products
Unable to Contact
Other
If you are simply following up on an order, please use the Contact info provided on the Order Form and reach out to the Seller directly. Reporting a Seller should only be used if the Seller is unresponsive or has not fulfilled the order as agreed upon.