To start a return request or issue report, first mark your invoice as Received.
Then, at the top right corner of the invoice, select 'More'. Choose either 'Start A Return' or 'Report An Order Issue'.
Fill out the return or issue form.
Change Ship From address if needed.
Select SKUs, quantities, and reasons for the issue/return.
Attach photos if applicable.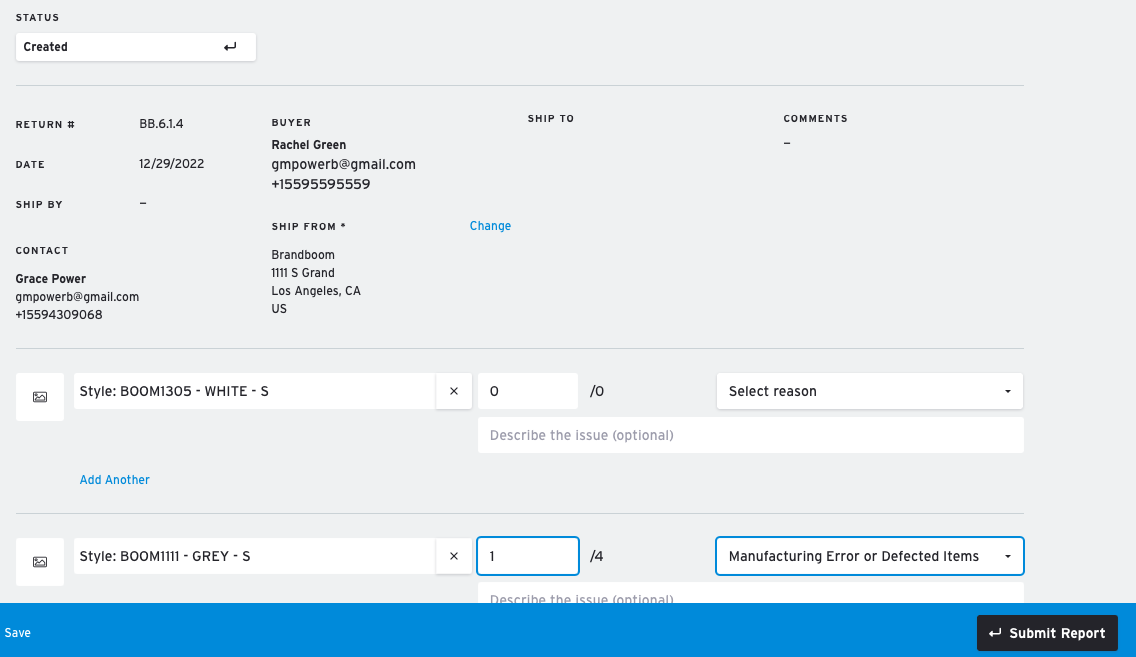 Once the return request or issue report has been submitted, the seller will be notified.
You will be notified via email once the request has been approved or denied. If it is denied, you will receive the reasoning from the seller.
Credit Notes
If approved, the seller may choose a credit note as the refund method. This credit can be applied as deductions to your future invoices. (Note: The order must be under the same email that the credit was issued for.)
If you would like to use the available credit on a future invoice, contact the seller to apply it.