Step 1: Add Invoicing or Invoicing+ with Subscription
First, enable Invoicing on your Subscription page. If your Plan doesn't include it, you will need to upgrade to add it on.
Go to your Account's subscription page and select 'Switch'. You can choose either StartUp or Business Plan (Monthly/Annual) and click "Save + Pay."
NOTE: StartUp plan has Invoicing feature and Business plan has Invoicing+ feature. Please check this article to know more about the difference between the two.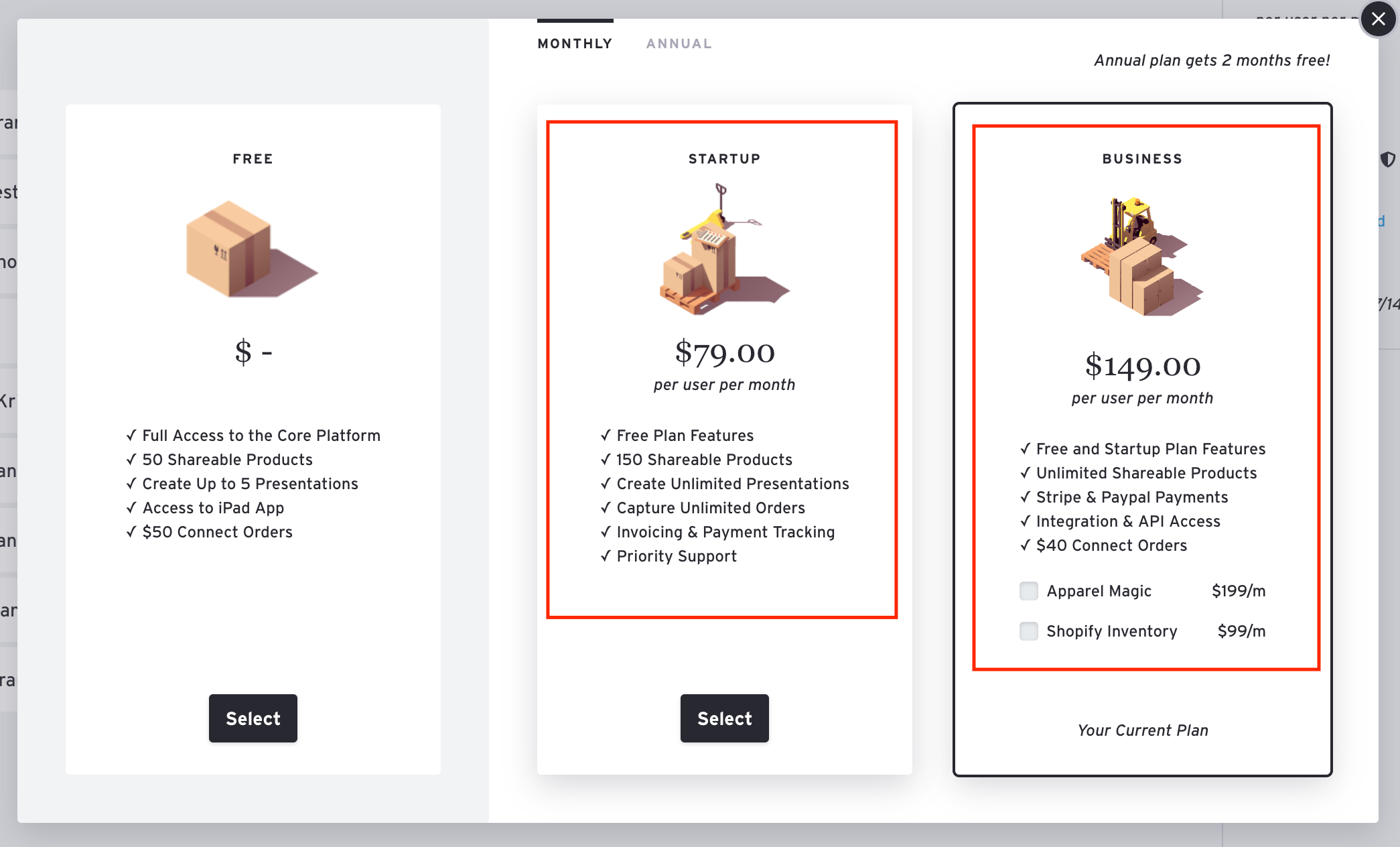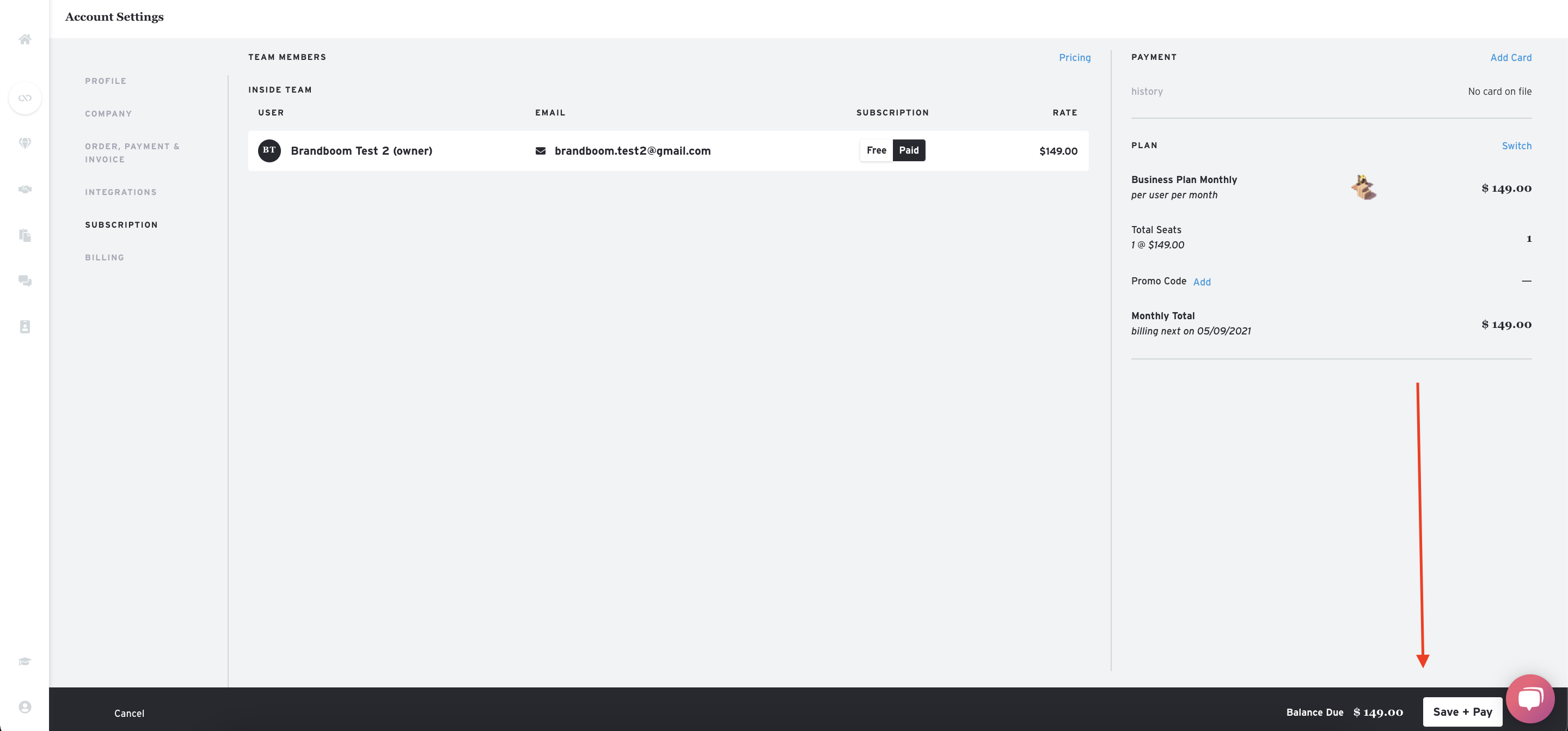 You should now see a prompt to go to your Settings page to continue the setup process to "Set Up Invoicing.
Step 2: Set up Invoicing on Settings page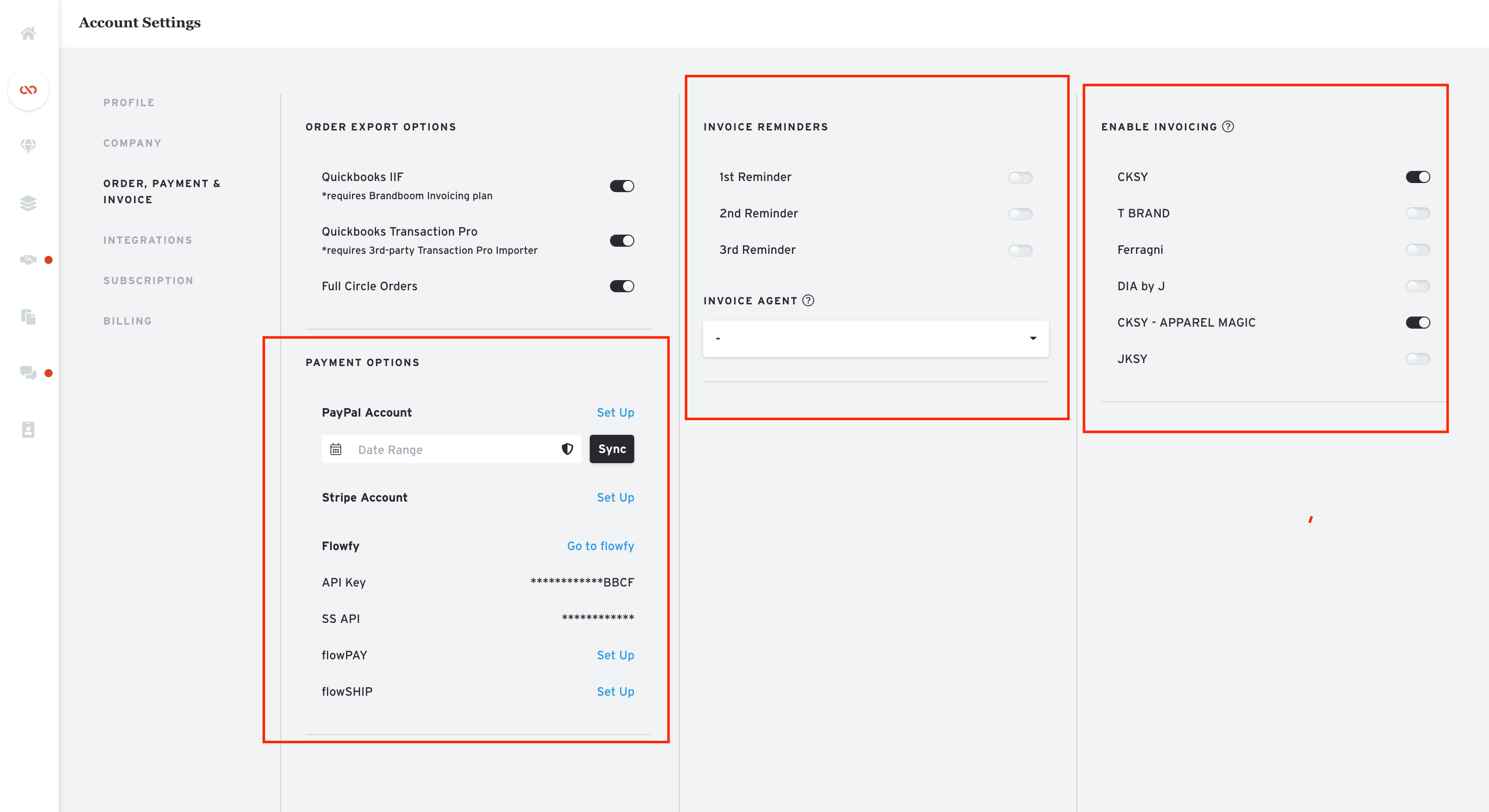 1. Enable Showrooms to use Invoicing.
Turn the switch 'On' or 'Off' for each showroom individually.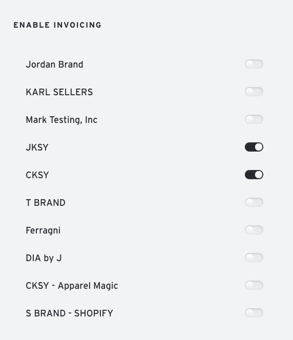 2. Manage Invoice Reminders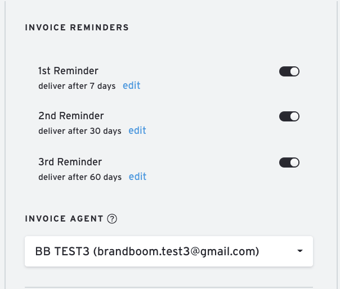 You can set up to 3 reminders. Choose when the email reminder should be sent to your buyer and add a custom message. The email will automatically include your contact information and a link to the unpaid invoice.
Switch it to 'Off' to turn off the reminder.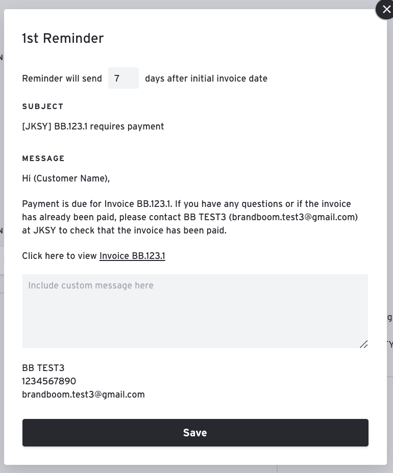 3. Set Invoice Agent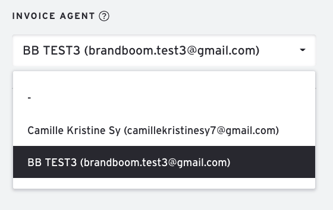 The Default Billing Agent will be the designated billing correspondent when an invoice is created. Click "Update Billing Agent" to update this user.
Selecting "-" will set the order agent as the billing correspondent. They will receive replies and emails regarding the invoices they created.
Step 3: Connect Stripe, PayPal and/or flowfy services to Brandboom
If you choose not to use Stripe, PayPal or flowfy services, you can still use the Invoicing feature to generate invoices, send them to your buyers, and log payment and shipment activity.
However, connecting one of these accounts will allow you to do everything inside Brandboom.
See Set up Stripe for Invoicing
See Set up PayPal for Invoicing
Step 4: Use Invoicing
Next, it's important to learn: