Set Up Stripe for Invoicing
If you're interested in using Stripe to process credit card payments inside of Brandboom, you'll need to start by setting up the Invoicing+ before proceeding with the steps here.
See Set Up Invoicing for more information.
Set Up Stripe
Once you've added the Invoicing feature to your account, you will be prompted to complete your invoicing settings. You can find the Invoicing & Payment Settings on your Account Page, Settings.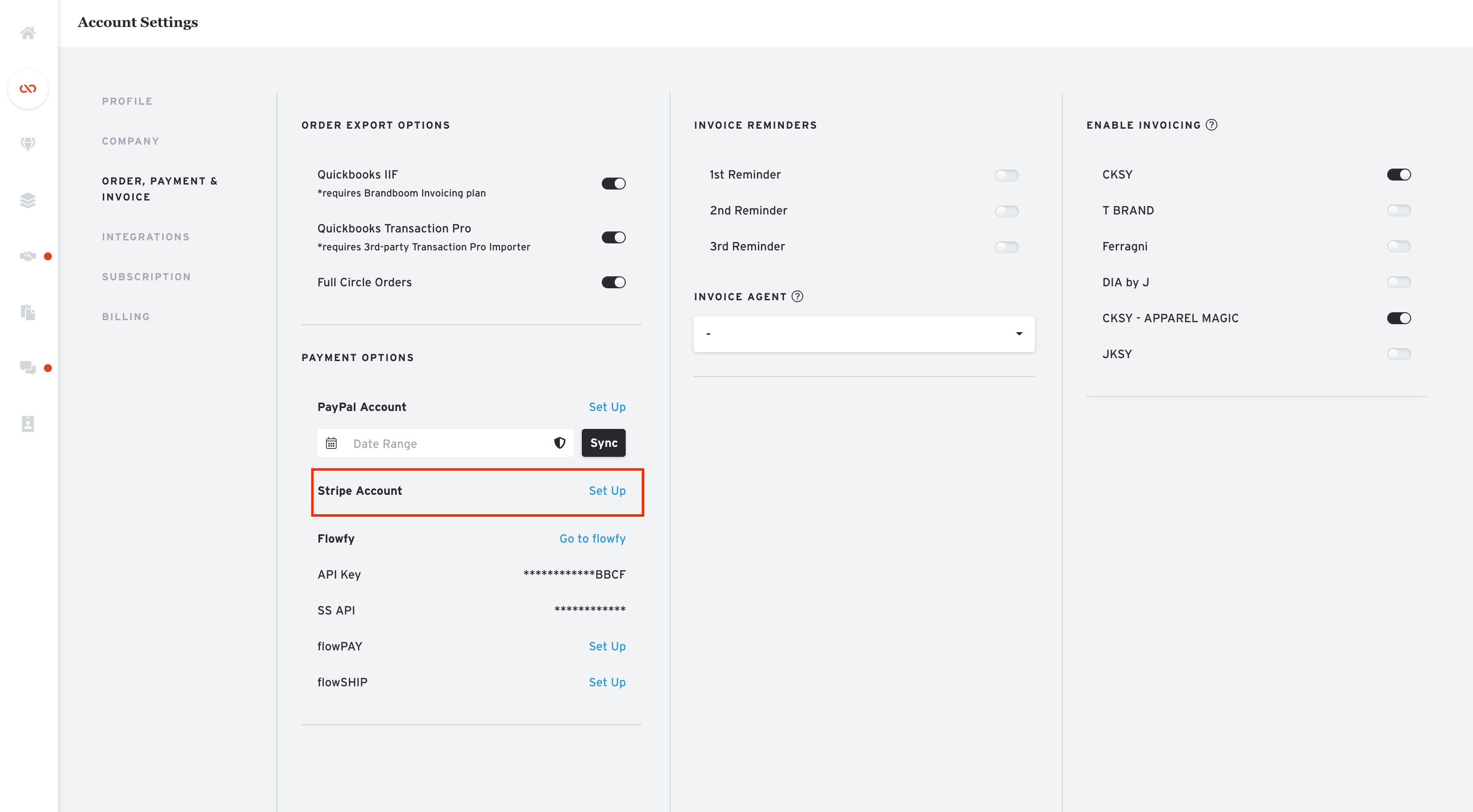 1. When you click on "Setup Stripe," you will be taken to a signup/login page.
2. If you already have a Stripe account, click Sign in in the upper right corner.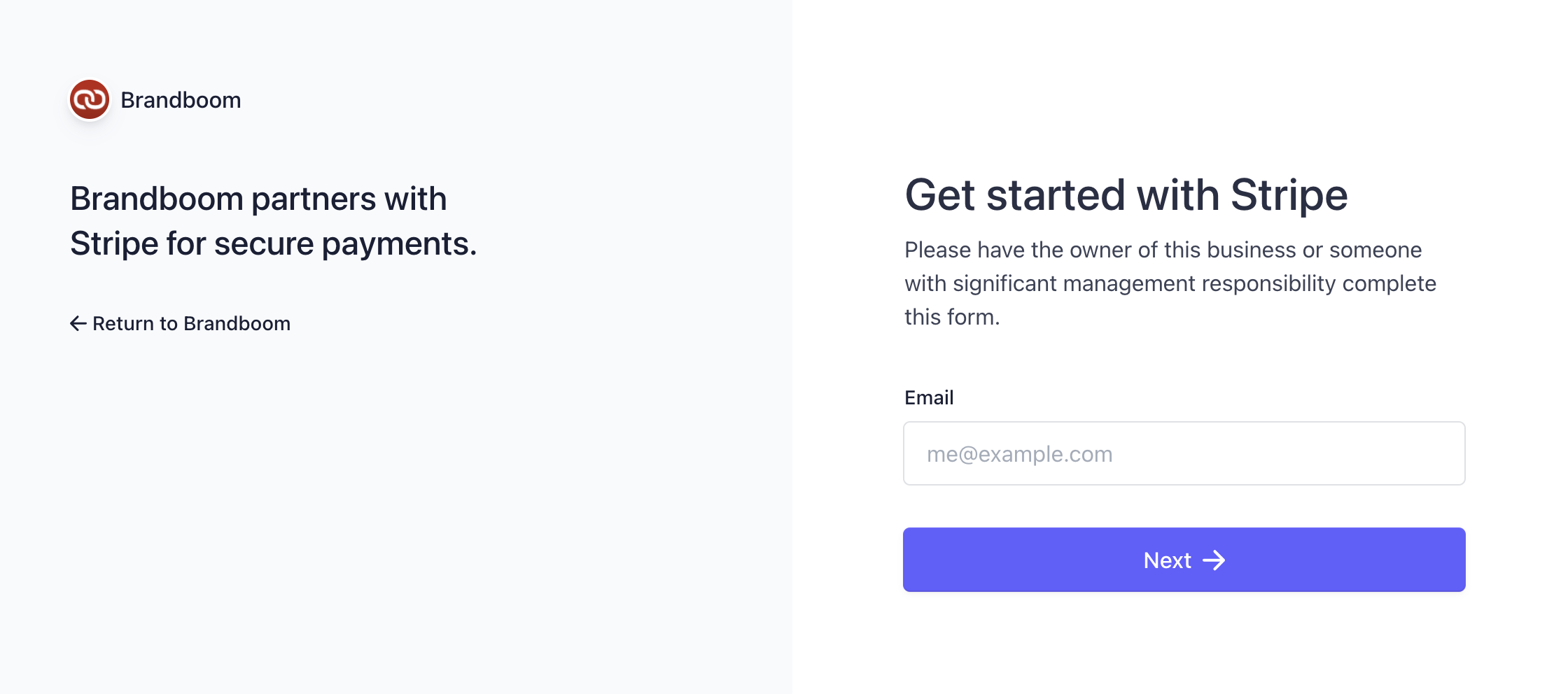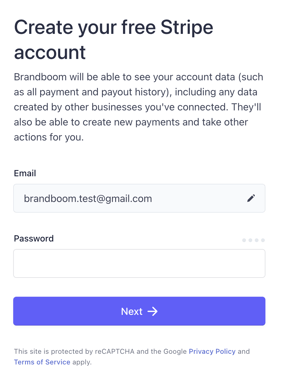 3. Once you are connected to Stripe, the "Setup Stripe" button will be replaced with a Stripe Connect Key value to confirm the connection.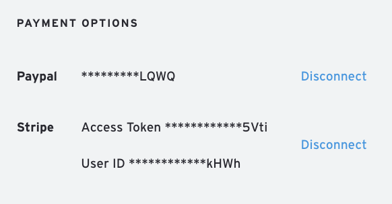 4. Now, on newly generated invoices, you will see a Stripe checkbox and a Stripe option in the Payment Method dropdown list when clicking Add Payment.