Shipment Widget
Our shipment widget is designed for brands to record a shipment courier onto an invoice generated on Brandboom.
Once an invoice is created, you can easily record a shipment by clicking on the "Add Shipment" button at the bottom left corner of the invoice or by clicking the "Not Shipped" tab towards the top of the page.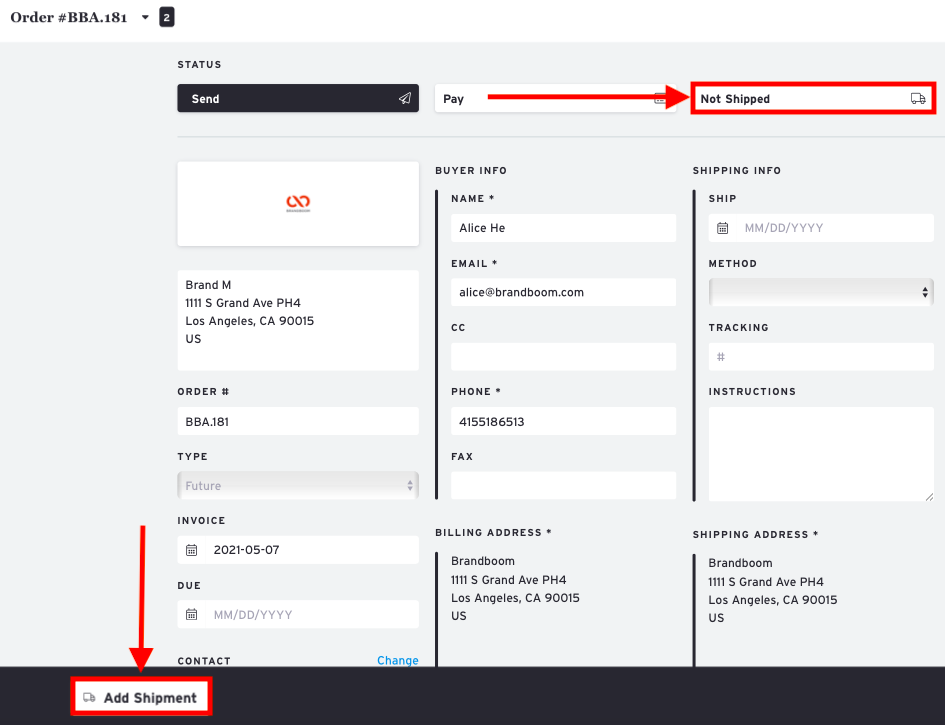 A window will pop open. From there you can select "Add Shipment"
You will be able to add the following:
Shipping Provider: (Options: UPS, FEDEX, USPS, DHL, Other)
Tracking Number
Notes
Once you are finished, please hit confirm.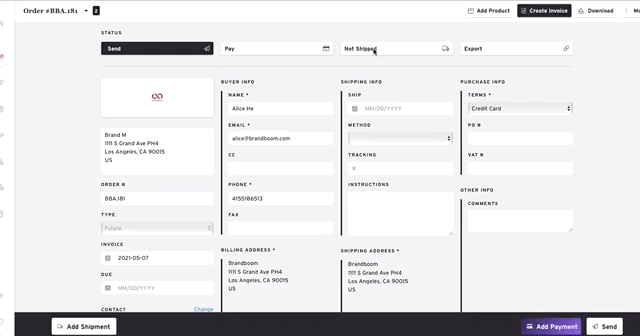 You should now see the number of shipments recorded on the invoice at the bottom right corner of the page: