Upload Logos
Click the Showroom Icon in the left hand panel to open the Showroom Menu and click "Showroom Settings".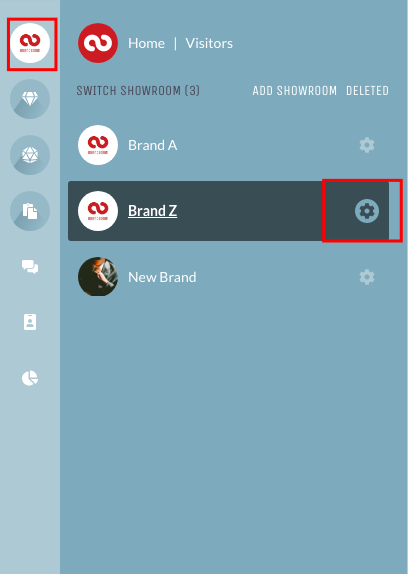 The Showroom Settings window will appear and you can set your logos on the right side. Click the "Upload" button next to the appropriate logo space to upload a new image file.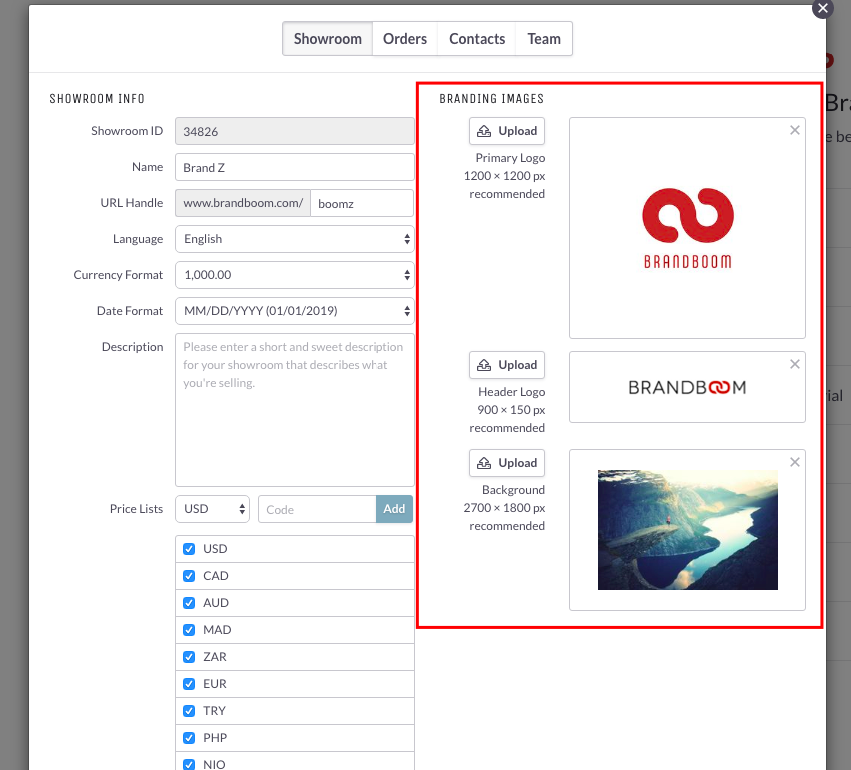 Primary Logo
Location 1: Buyer Side Presentation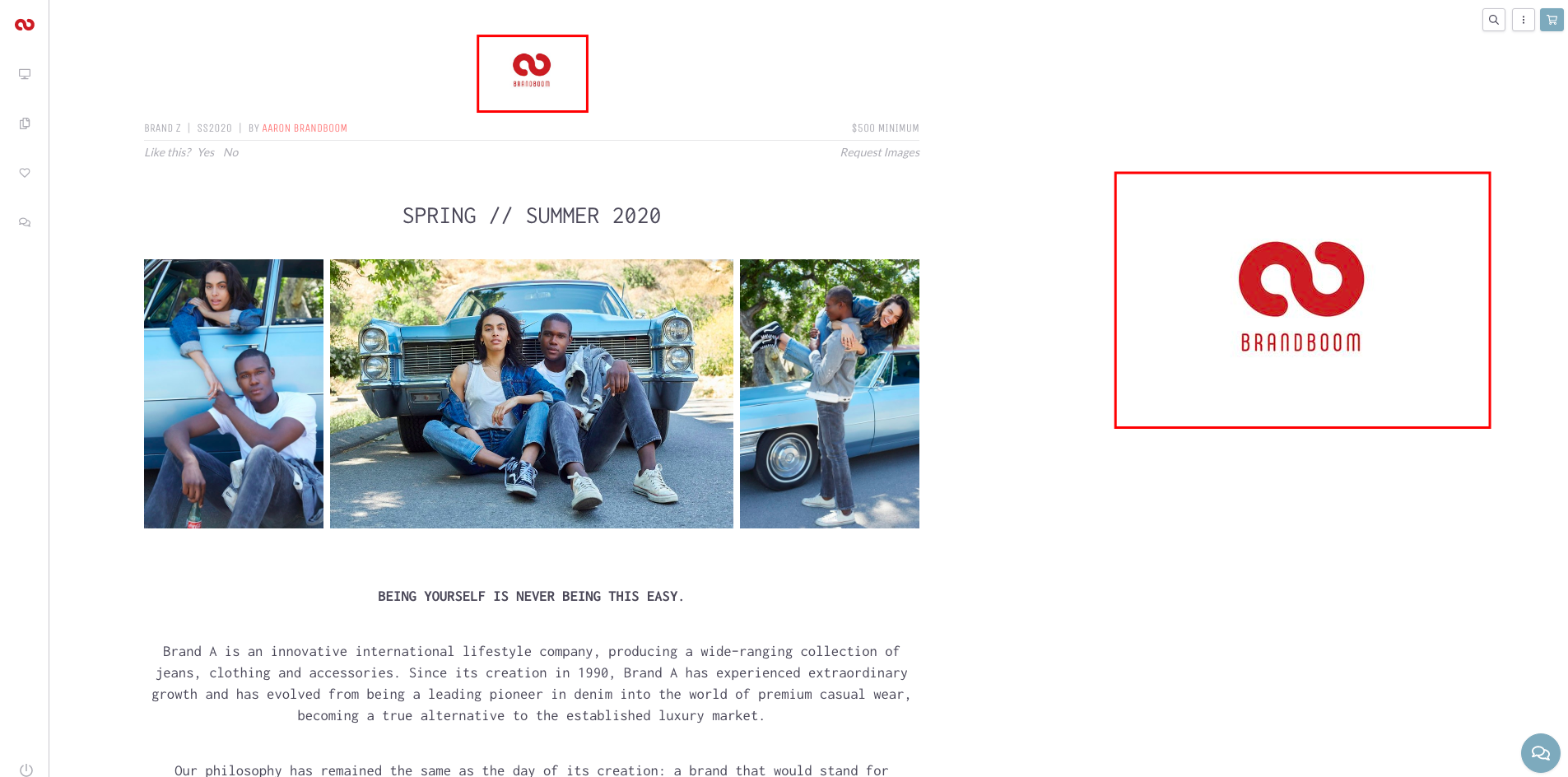 Once the presentation loads, the Cover Logo appears on the top and the right side of the presentation in the Quick View panel. When the buyer hovers over any of the products in the presentation, the Cover Logo is then replaced with a preview of that product.
Location 2: Default Cover Page for Presentation or Line Sheet PDF (optional)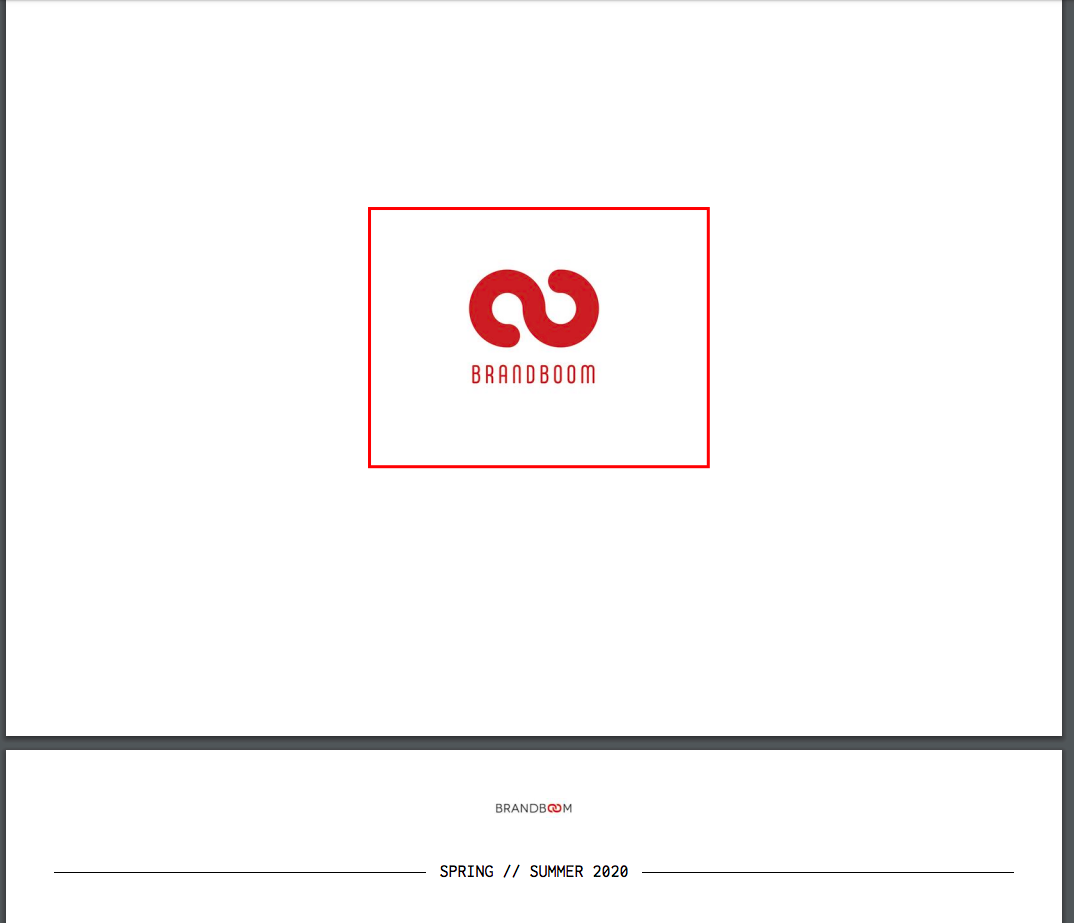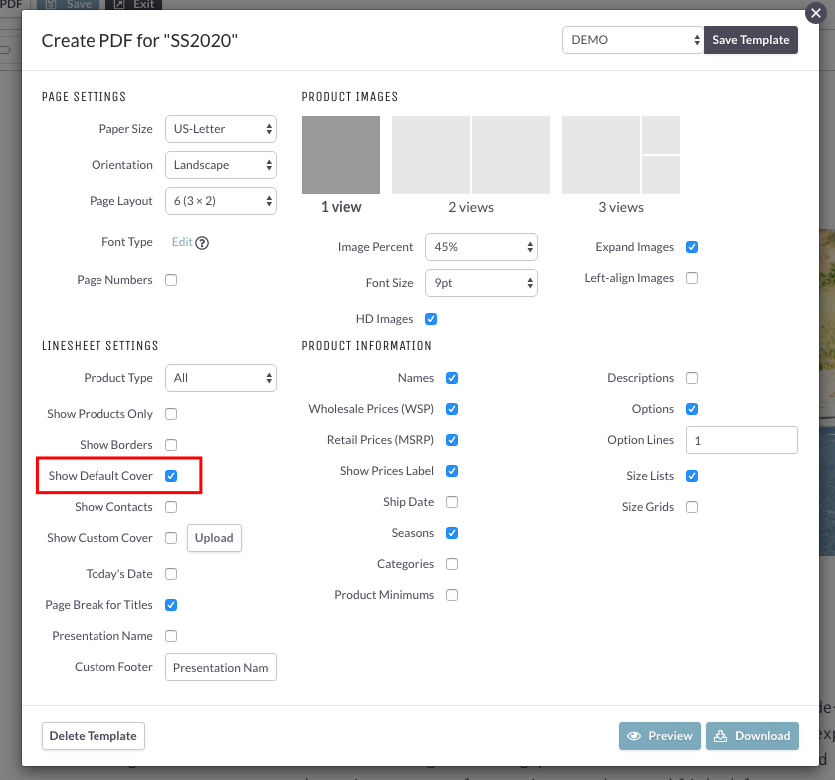 Other Locations: On the order form and your left panel icon:

Header Logo
The Header Logo appears as a small banner at the top of your presentation PDF.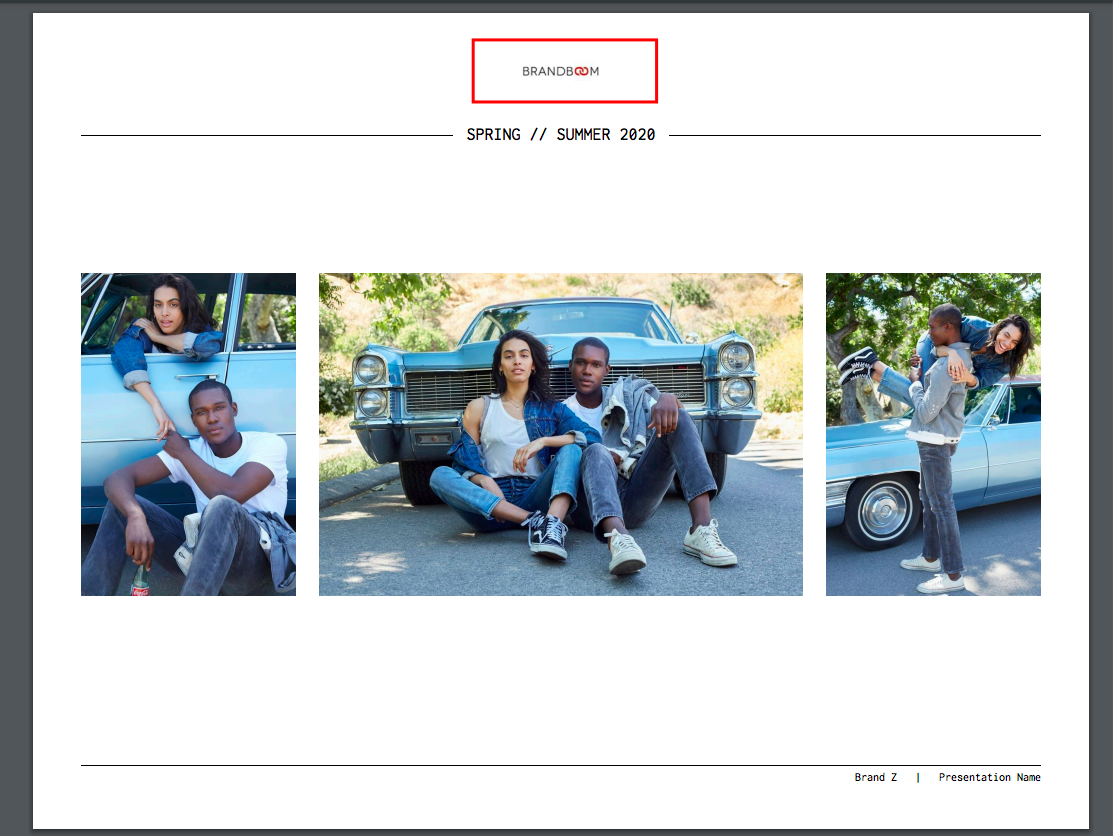 Background Image
The Background Image appears on the first screen for your online Presentations.

When a buyer visits your online Presentation, they will be taken to a "splash page" where they'll be prompted to enter an email before being let in to view your Products.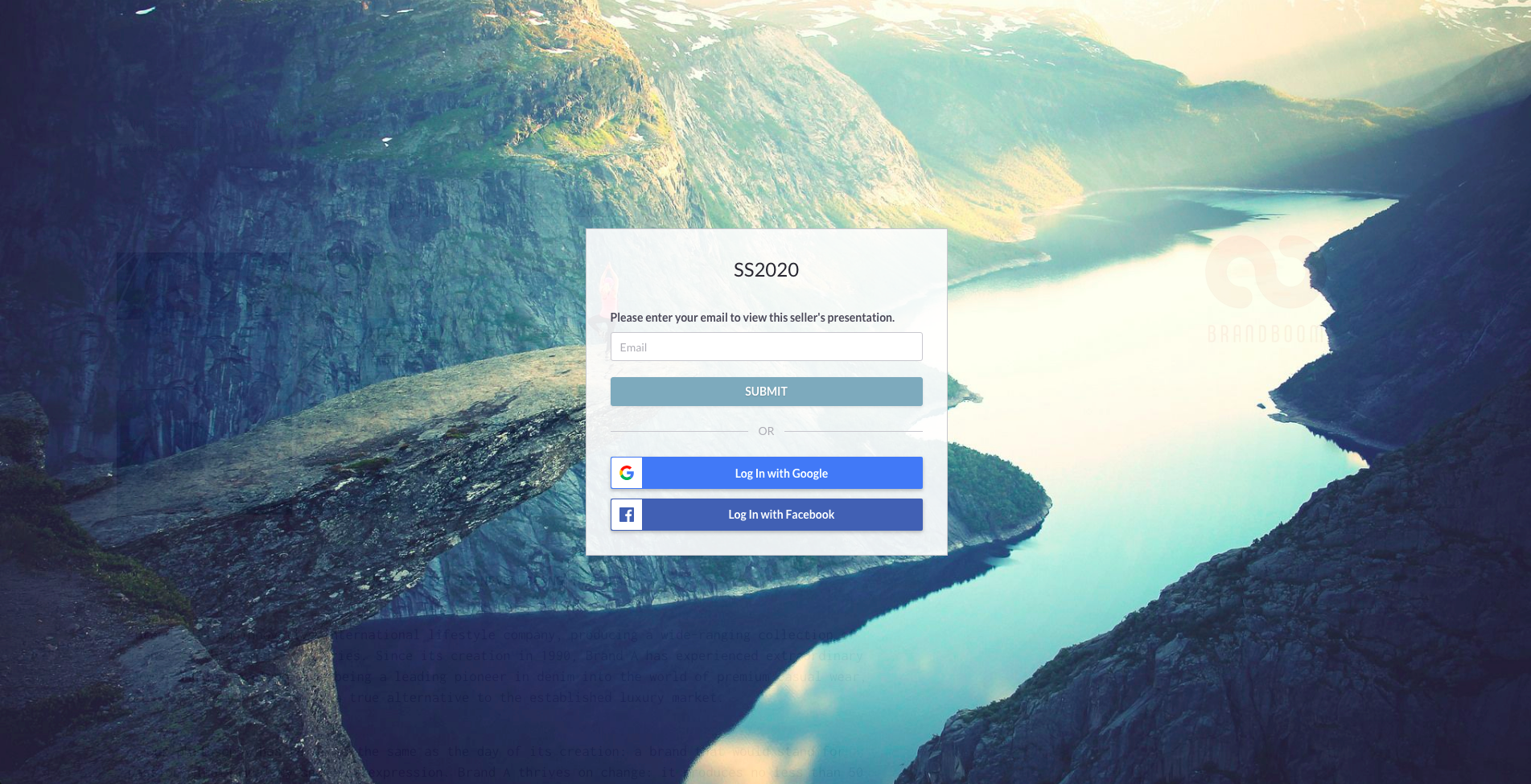 The Background Image will obscure your Presentation until the user submits a valid email. If you don't set a Background Image, it will default to a plain, solid white background.
We recommend dimensions of 2560px x 1600px or larger for this image.