This option is available for both Manual Mode and limited functionality for Auto Mode. On your Connect Dashboard, you will see a list of Buyers that will be available for you to send your Proposals (Presentations) to.
Manual Mode - as you have full control, you can manually select or skip users on your own. Please be aware that the list of Buyers may refresh daily
Auto Mode - as we send out proposals automatically, there may only be small windows for you to Skip in Auto Mode
The first step is to click on the Buyer's name. This will bring up some information about their role, their company, and any brands they currently stock. You can then choose to "Skip" them if you don't think they fit your profile.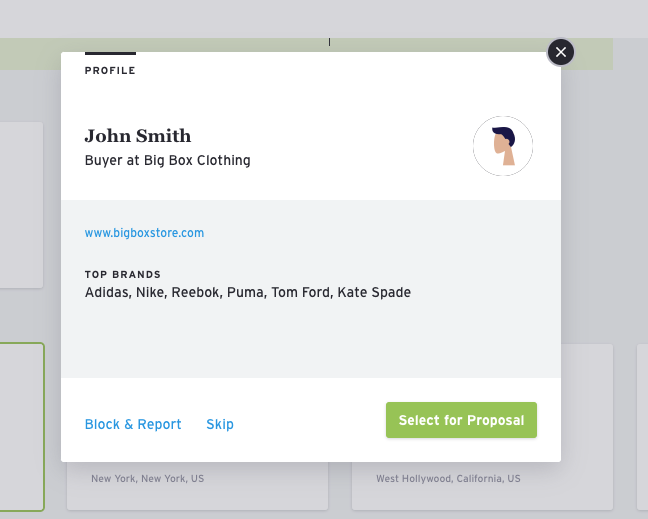 If you decide to Skip a recommended Buyer, you have the opportunity to choose between "Already a Customer" or "Not a Good Match."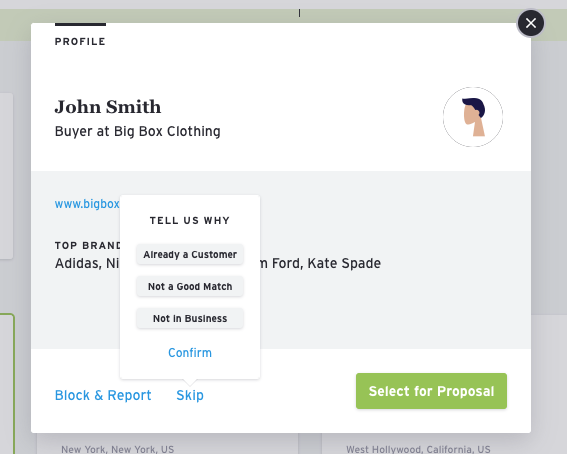 When you select "Not a Good Match," the Connect Recommendation Engine will consider your feedback and improve its recommendations in the future.