SKU Count Cutoff
There may be times wherein you don't want to show the actual number of units for your products. This is where SKU Count Cutoff comes in. Turning this on will show inventory above 100 as "99+" instead of the actual inventory.
NOTE: This applies to the total inventory shown on the product tile and also for each individual SKU of the product.
Access your showroom settings. Click the Showroom Icon in the left-hand panel to open the Showroom Menu and click 'Settings'.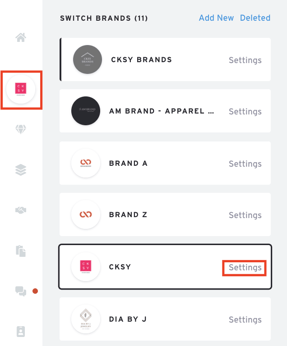 When the Showroom Settings panel appears, switch to the 'Orders' tab at the top.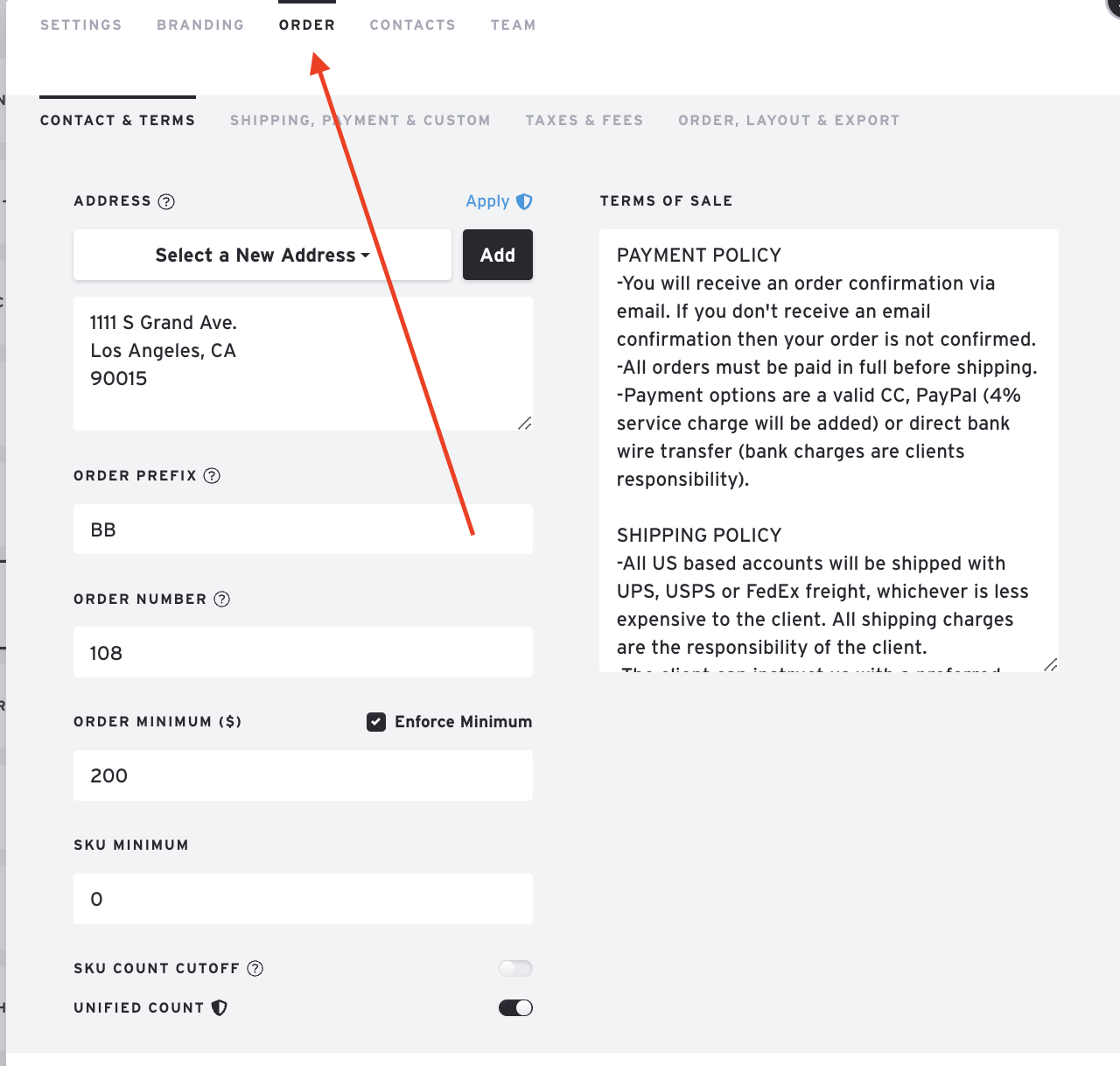 Toggle the SKU Count Cutoff on.