Split vs. Combine Options
For products with multiple versions (ex. a style available in different colorways), there are two ways to display them in Brandboom: Split or Combine.
To learn more about how to Merge/Split your options on existing products, see "Split / Merge Product Options".
Split Option
Each color option will be displayed as a separate product.
Ex. (1) White Button Front Top, (1) Red Button Front Top, (1) Black Button Front Top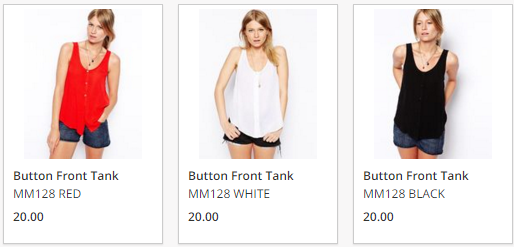 Combine Option
Multiple product options are displayed as a single product.
Ex. (1) Button Front Top (available in White, Red and Black)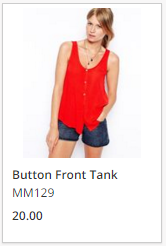 The color option in the primary image is the product that will be displayed. Once the buyer clicks on the product, the different color options will be displayed. You can attach additional images for the other options.