Make sure inventory sync is switched on in order to sync inventory and export orders from Brandboom to Shopify. Inventory on Shopify will update the 'At-Once' Inventory on Brandboom.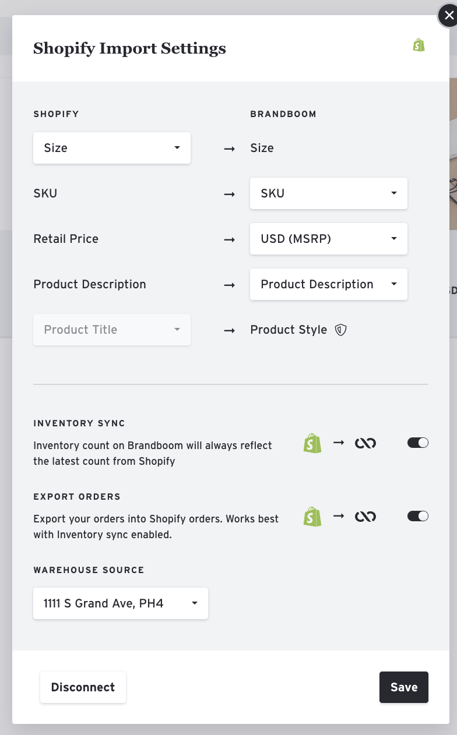 You can also access this under the orders page on Brandboom.

NOTE: If you haven't added the inventory sync feature, you can do so by following the steps here.
Export Orders to Shopify
1. Create an order with a Shopify synced product on Brandboom.
2. Add Ship Date and mark the order/s as "Export to Shopify".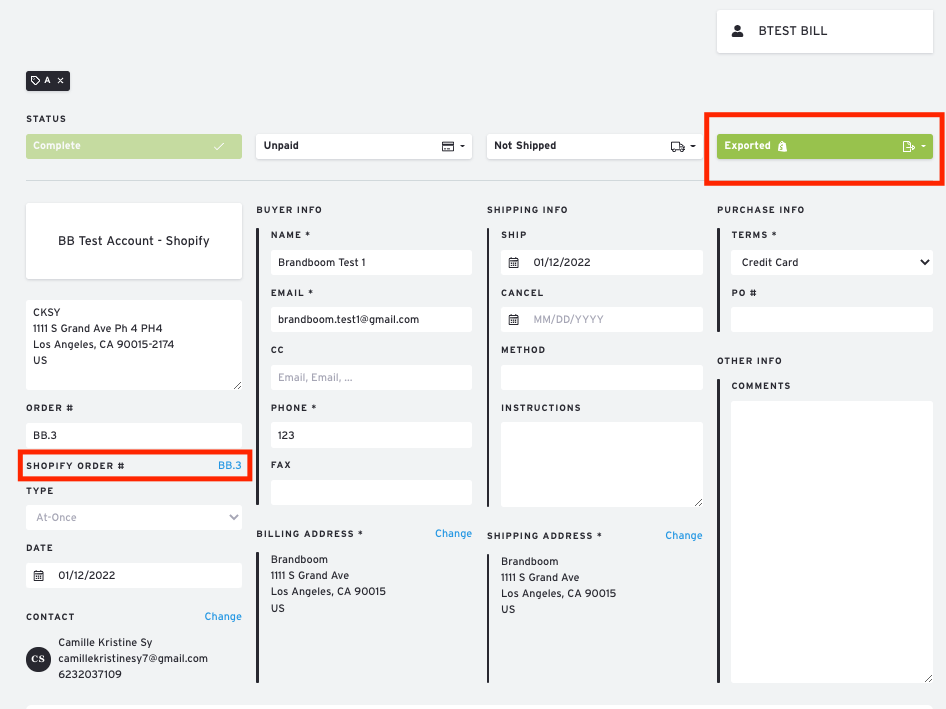 NOTE: Please make sure to export the order to Shopify first before creating an invoice to make sure quantities are updated.
3. You can click on the Shopify order # on the order page or open up your Shopify account and see the order there.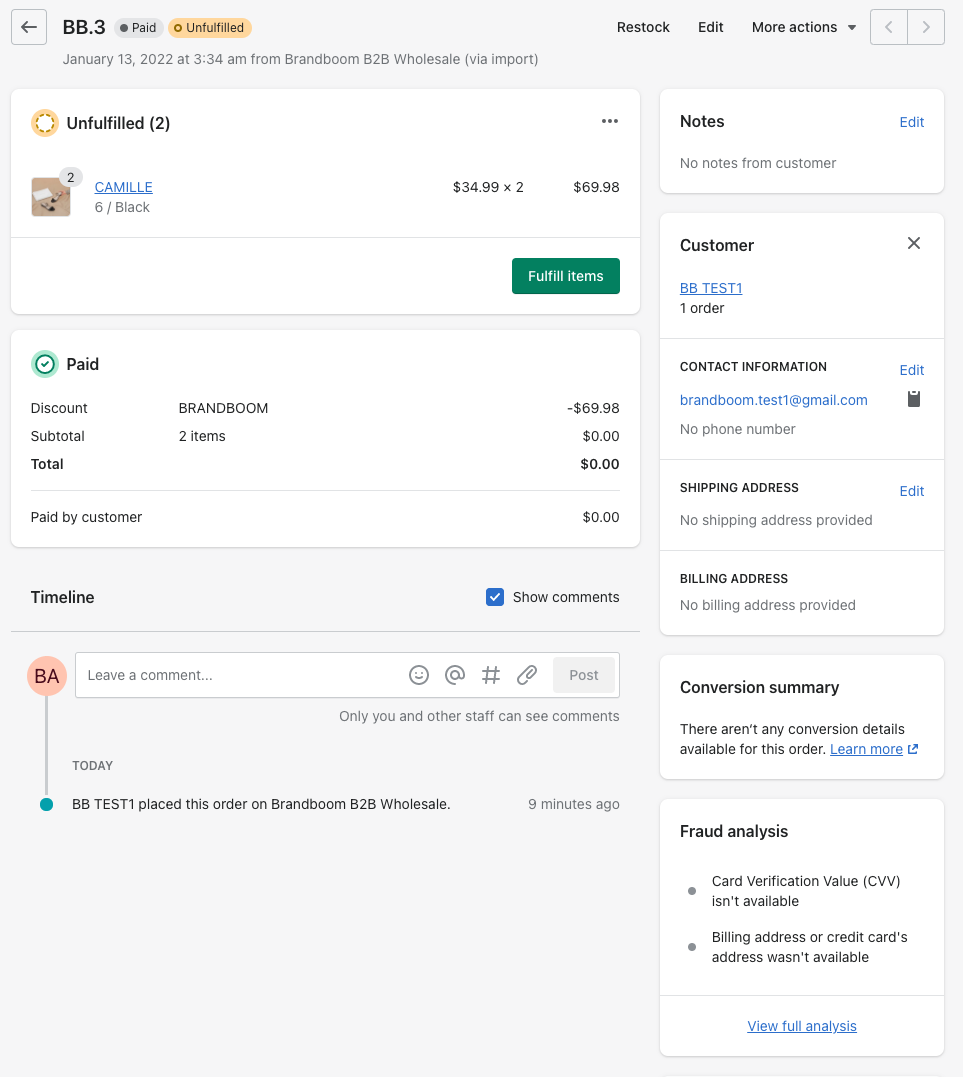 NOTE: If you have integrated with a third party email service such as Klaviyo or Mailchimp to automate emails on Shopify, they may send order confirmation emails to your Brandboom customers once the order is exported into Shopify. Please contact your email service to ensure you add filters to prevent this from happening or contact your Account Manager at Brandboom for more information.
Important Notes:
Only At-Once orders can be pushed to synced with Shopify

After you export an order to Shopify, setting it back to un-exported should show you a warning.

Setting order to "Export to Shopify" should work on the Order Form and Order List without any of the order status dropdowns bugging out.
Shipping address doesn't currently export to Shopify order
Successfully exported Shopify orders should have a Shopify icon on the Exported status
*Shopify icon should show up on the order form and order list.
When inventory is updated, make sure to mark SOS as archived, then update SKU counts.
Shopify orders should have a 100% discount for order value of $0 on Shopify once exported.
Shopify order numbers should appear next to order # once the order is exported to Shopify.