Take Over Your Buyer's Open Order
We know that sometimes you might need to manage your buyer's open order due to some instances. In Brandboom, the buyer can start the order and you'll be able to finish it off and send the order to the buyer.
Go to your Orders Page and select "Buyer Opened"

Click on the order that you want to take over.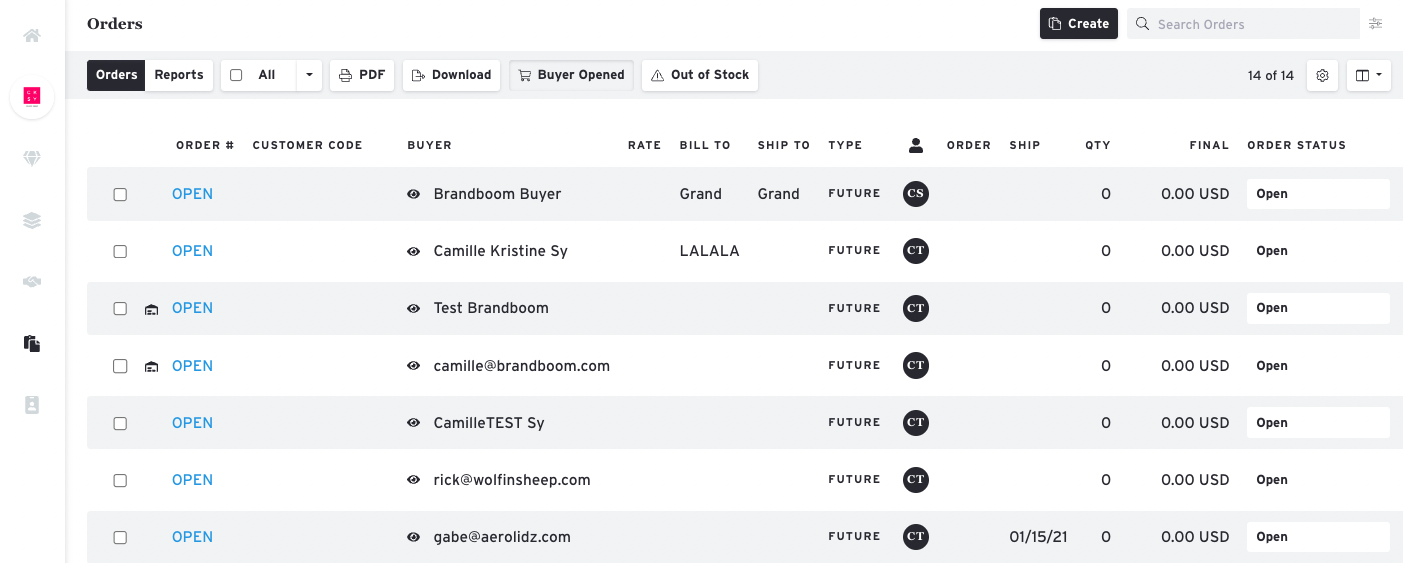 Notice that you're not able to do anything on the order yet. To take over the order from the customer, please select "Manage Buyer Order" on the bottom right of the order page.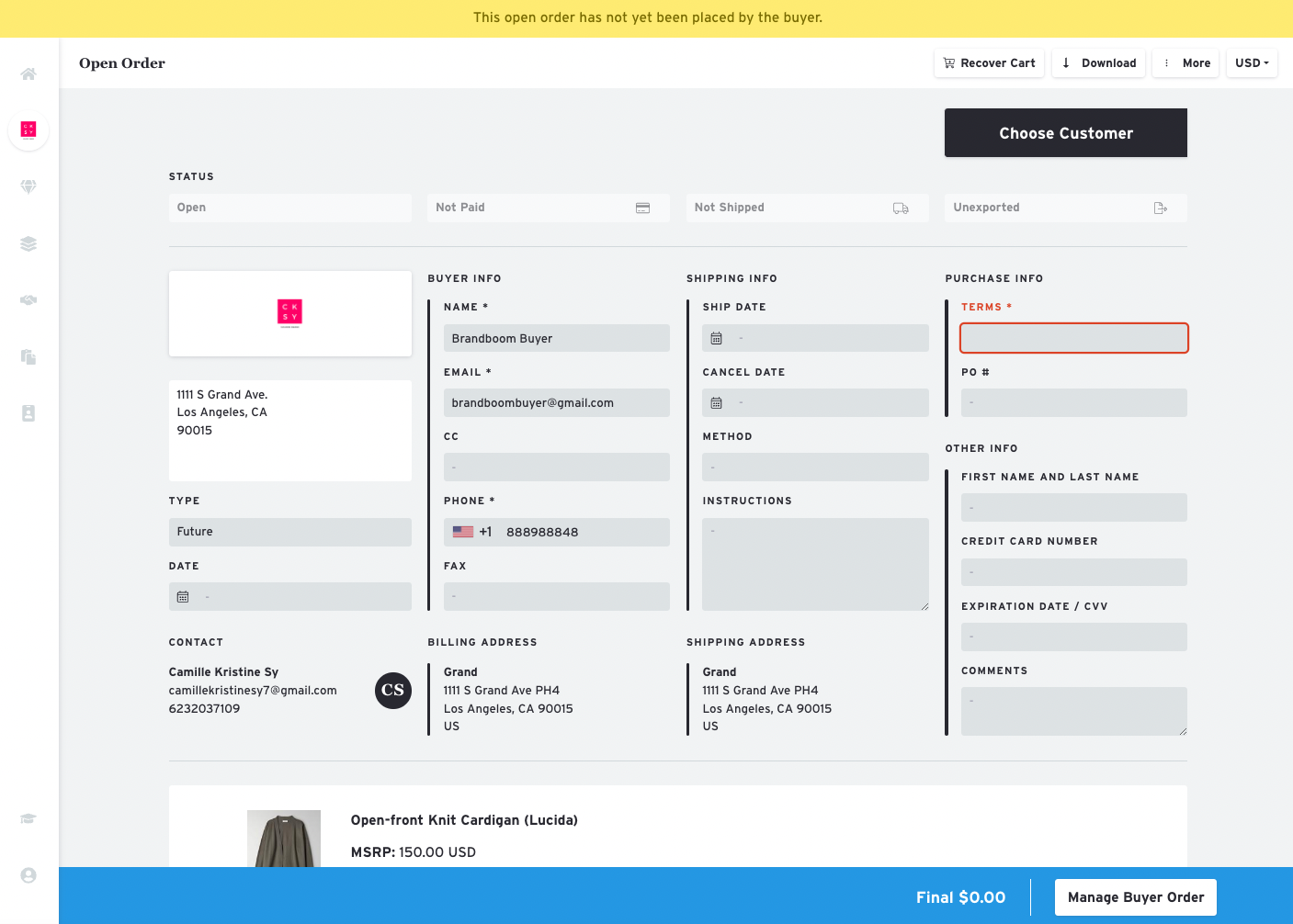 You should now be able to place order for the buyer. Under the order history, you should be able to see that the order was taken over by the seller.