Turn off Auto Mode for Connect
If you want to turn off Auto Mode for your Connect page, click on the Auto Mode dropdown on the right panel: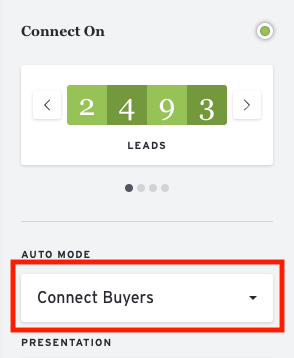 And select 'Off':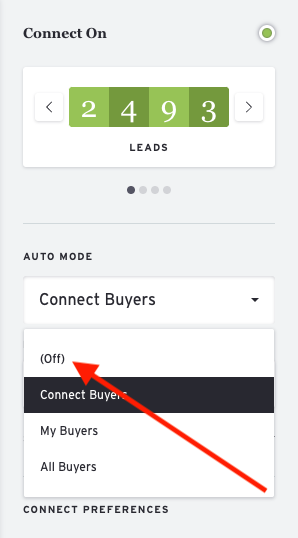 You will be asked to select an option once you toggle it off: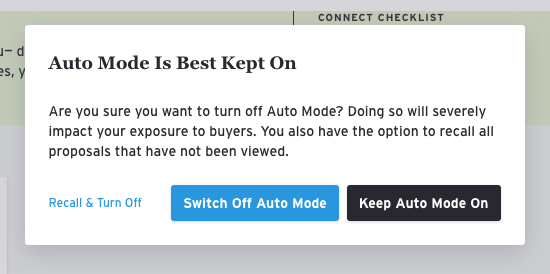 Recall & Turn Off
Auto Mode will be turned off and Brandboom will also recall all non-opened proposals that have been sent out by Auto Mode.
Please that this option WILL NOT recall proposals that have already been opened by Connect buyers. In order to recall these opened proposals as well, please do so on your Proposal History page.
Turn Off Only
Auto Mode will be turned off but all proposals that were sent out by Auto Mode will remain out there on Connect for proposed buyers to potentially open up and order from you.