Access the Media Bin
Hover over a Product tile and click the edit (pencil) icon or double click a Product tile.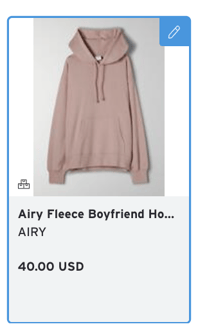 Alternatively, if you are creating a new product, you can click the 'Create' button from the Products page to open the same screen.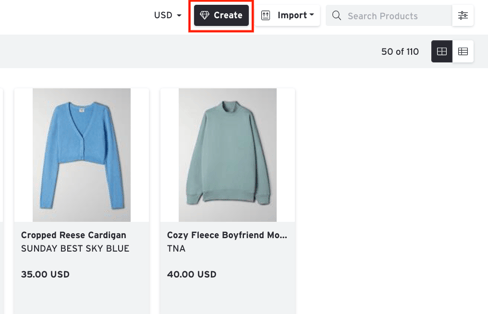 When you enter the Product Edit Split-screen, the Media Bin will appear to the right. The images and videos are kept in this space before they are attached to a product.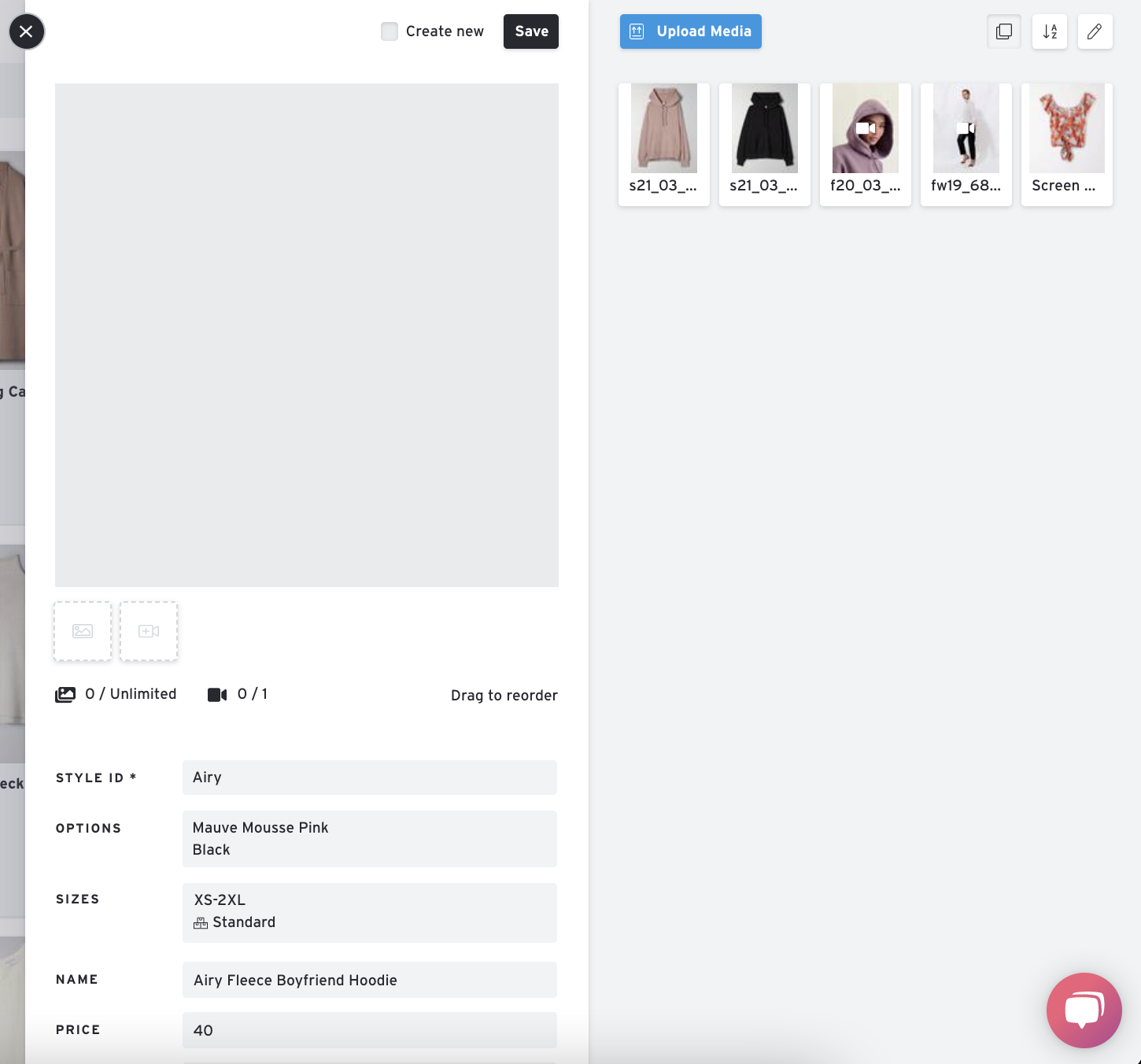 Click "Upload Media" to bring up the image uploader panel.
Select Video and Upload
When you click "Upload Media" you will see this pop-up panel.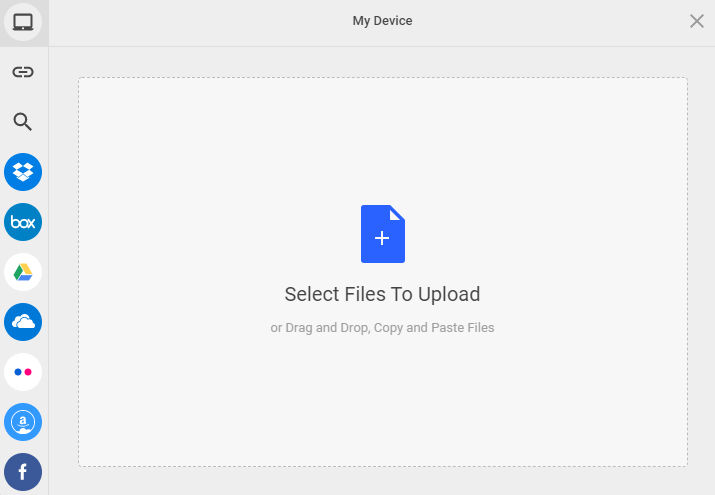 After you've selected your video file, click "Upload" and the video will begin uploading into Brandboom.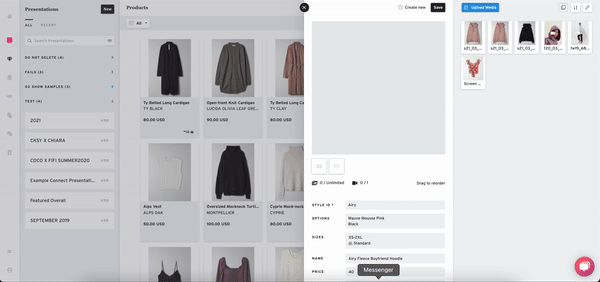 What types of image files should I use?
File Type: .mp4 or .mov are recommended
Image Size: We recommend a max of 20MB
Restrictions:
To create/upload a video, a user must be on a Business Plan
To share line sheets with product videos, a user must be on a Business or Startup Plan
Users on Free plans will not be able to take advantage of any Product Video features
Videos will not play audio component
For the most current plan inclusions, please visit our Pricing page
Please note, Product Videos are different from adding a Video Section on your general line sheet presentation. This feature is still separately available for all customers.