Adding Images
The Media Bin is a location in Brandboom where all your images are uploaded before they are associated with a specific product.
Accessing the Media Bin:
1) Hover over a product and click the edit (pencil) icon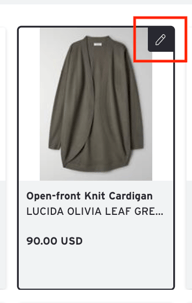 or click the "create" button from the Products page to create a new product.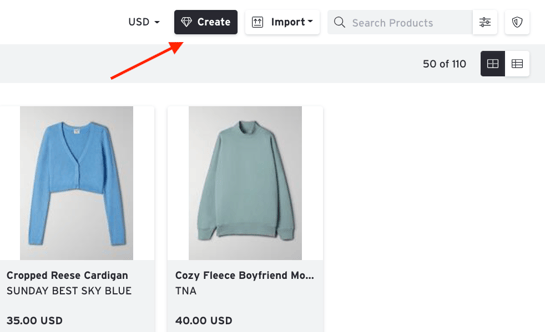 2) The Media Bin will open to the right. This is where your images are stored before they are assigned to a product.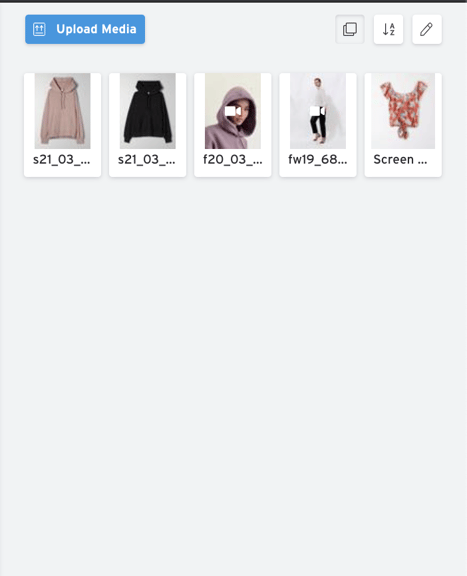 3) Click "Upload Media" to select your images
4) Once the image(s) has uploaded to your media bin, you can add the image to a product.
Deleting Images
To Delete Images from the Media Bin:
1) Click on the pencil icon in the upper right hand corner of the Media Bin to switch to Image Edit Mode.

Note: Images cannot be added to products when in Edit mode, you must exit Edit mode to continue creating a product.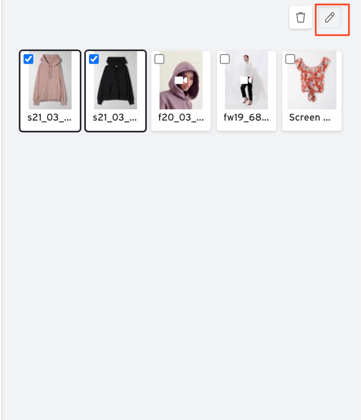 2) Select the image(s) you want to delete.
3) Click the Delete icon (trash can) to delete the selected images.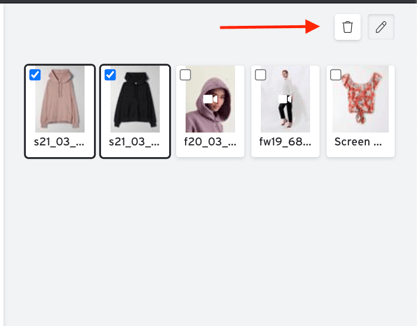 4) Click the edit icon again to exit Image Edit Mode.

What types of image files should I use?
File Type: .PNG or .JPG
Image Size: We recommend a minimum 1800px X 1800px and a maximum of 5000px X 5000px