What is a Vanity Page?
A Vanity Page is a public menu page that allows the viewer to select from multiple associated Showroom landing pages. It is most often used by larger entities that represent multiple Brands on Brandboom and want to showcase them all in one place.
Here's a sample Vanity Page: http://www.brandboom.com/thefoundation
You'll notice in the sample above, each Showroom has the sales rep's contact info which buyers can contact to receive access codes. Please note, the Vanity Page product has been superseded by Multi-Brand Showrooms and will be sunset in the near future. We recommend you migrate to Multi-Brand Showrooms.
Limitations
Please remember that interaction between Buyers and Brands on Brandboom is presentation-based.
Each Showroom Landing Page functions as a "reception window" that requires a different "code" that directs the visitor to a specific Presentation in that Showroom.
Unfortunately, this means that your Buyer cannot jump between Brands once they navigate into a Presentation.
How do I create a Vanity Page?
1) Click the Showroom icon to open up your Showroom Panel
2) This side panel is where you'll find a list of all of your Showrooms and a link to your Vanity Page. To create a Vanity Page, select the "Add Showroom"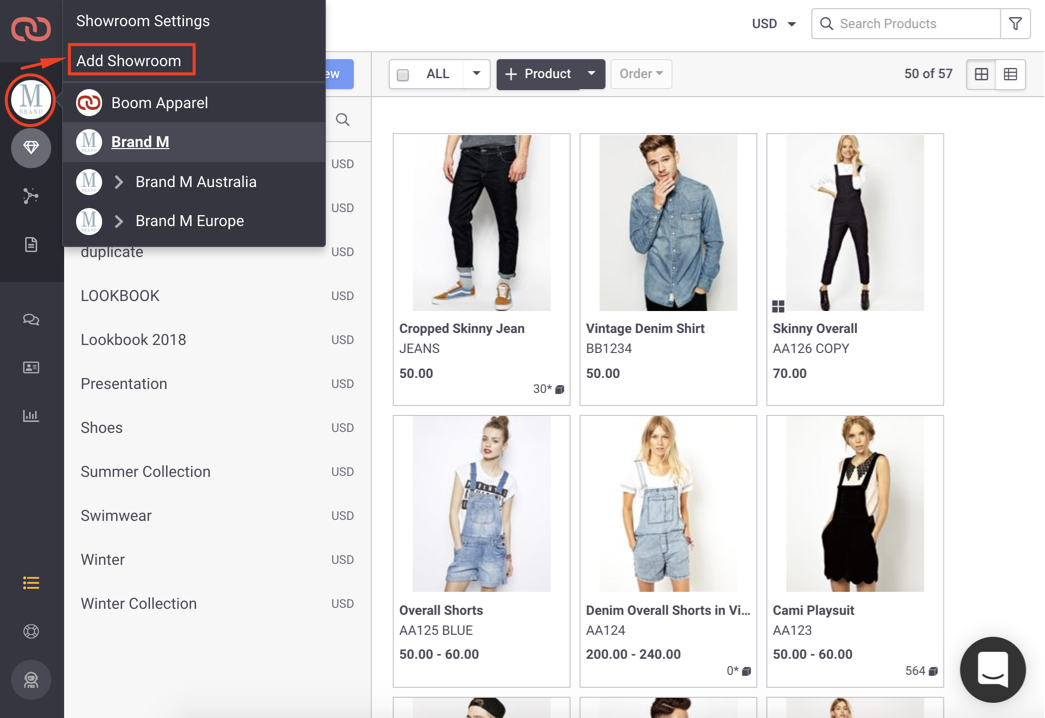 3) A window will pop up displaying your options: New Master Showroom, New Sub Showroom, and New Vanity Page. Select "Create Vanity."
Note: If a Vanity Page has already been created, that option will not be available. Only 1 can be created for each account.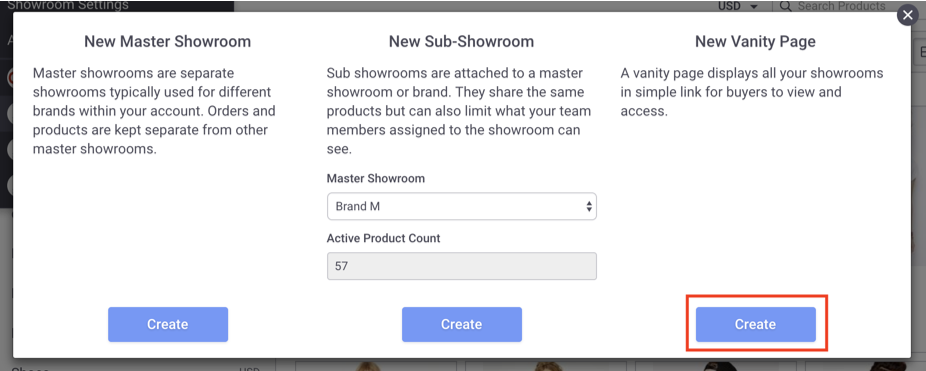 4) In the next window you can name your Vanity Page and customize the showroom URL: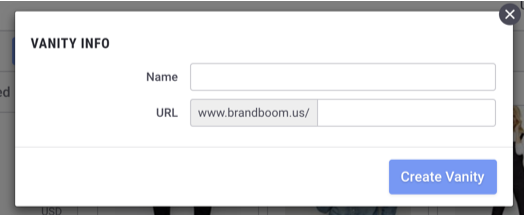 5) Click "Create Vanity" and customize your vanity page further by adding a header logo: