Manual Mode is how it all started on Connect. Once you are eligible*, Manual Mode allows you to carefully select which buyers you would like to target at your own discretion. Whilst this provides you with flexibility, we do warn you that it will require a lot of your own time and resources to work through the daily buyer lists.
Every day, you will be presented with new buyers to present to. You can click on them, review their credentials and opt to take the following steps:
Select for Proposal - Opt-in to allow Brandboom to start marketing your products to this Buyer
Skip - Maybe their store, style, or overall category doesn't fit you. That's ok! You can opt to skip marketing with them
Block & Report - We take our buyer security seriously. If you believe a buyer may be fraudulent or have major concerns, please select this option and provide us with as much detail as you can so we can investigate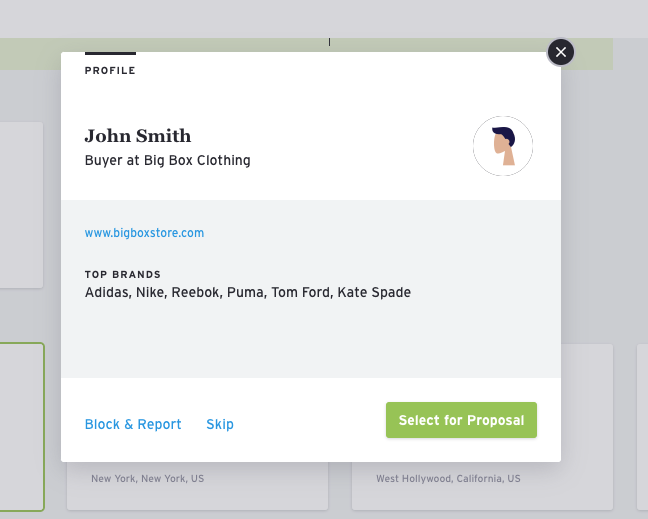 If you would like to save time in your day, we suggest you try Connect Auto Mode.